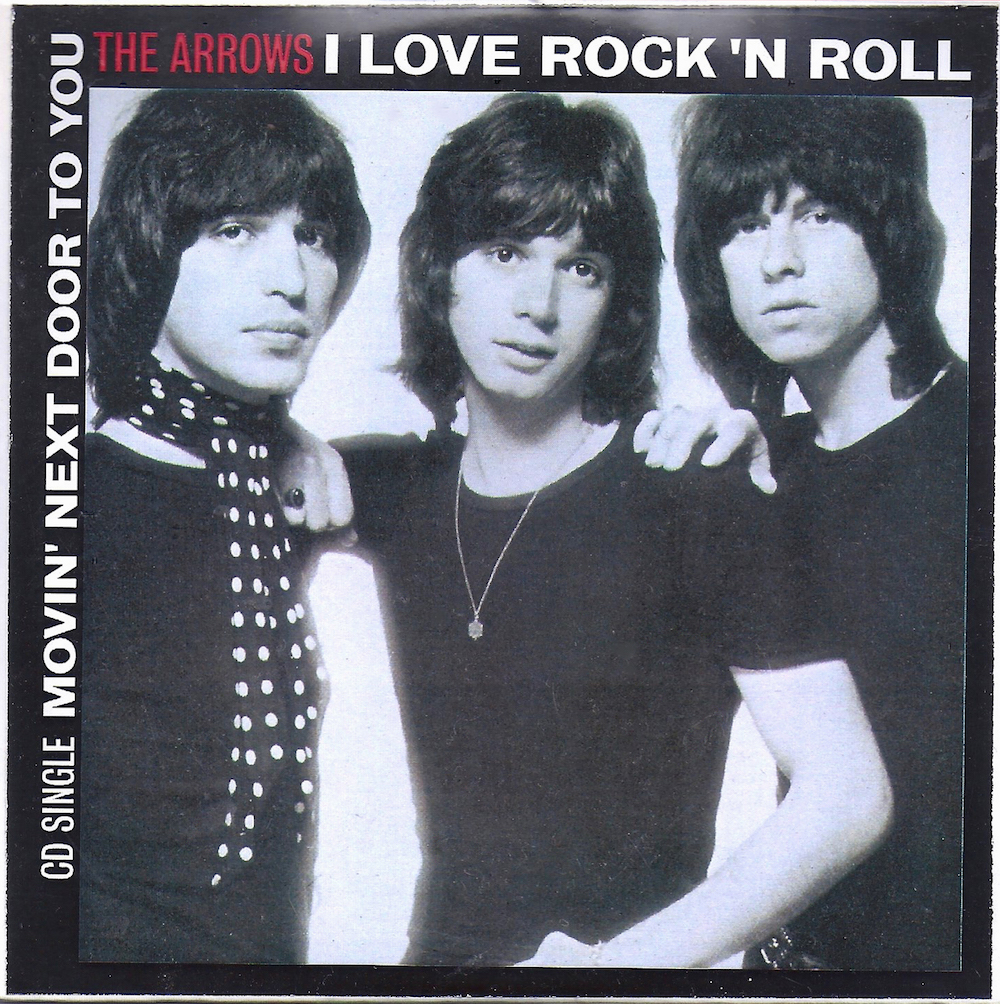 Alan Merrill, the lead singer and co-writer of the first recorded version of "I Love Rock 'N Roll" in 1975, died March 29, 2020, a victim of the Covid-19 virus. Merrill, 69, recorded the song with his band, the Arrows. In 1982, Joan Jett & the Blackhearts scored a #1 single with their version, which remained at the top of the U.S. chart for seven weeks.
Merrill lived in New York City. His current band, the Alan Merrill Extravaganza, were performing concerts in the NYC area as recently as the month in which he died.
Merrill was born Allan Sachs on February 19, 1951, in The Bronx, New York, the son of jazz vocalist Helen Merrill and jazz musician Aaron Sachs.
After starting to play in bands in Greenwich Village, Sachs eventually moved to Japan in his late teens. He started his professional career Tokyo-based recording group, The Lead, in 1968. It was then that his management changed his professional name to Alan Merrill.
When The Lead broke up, he went solo, recording two albums in the early '70s, Merrill 1 and Alone in Tokyo. He is considered the biggest foreign pop star in Japan at the time, hosting his own segment on the popular TV show Young 720, with roles in a soap opera and in commercials.
Merrill grew tired of being a "teen pop idol" and began recording with a number of artists as a session musician. Anxious to get back on stage, he formed the hard-edged glam rock group Vodka Collins (as lead singer and guitarist) in 1972 with Hiroshi Oguchi. After a dispute with their manager in 1974, Merrill left Tokyo.
Relocated to London, Merrill formed his next band, the Arrows. As lead singer/bassist of that group, he had a Top 10 U.K. single, "Touch Too Much." He also hosted a weekly U.K. TV series in 1976-77, The Arrows Show. While Jett was in England with the Runaways, she saw the Arrows perform their song, "I Love Rock 'N Roll," which Merrill wrote with bandmate Jake Hooker. The Arrows' recording, produced by Mickie Most, was released in 1975. In interviews, Merrill has said that the song was inspired by the Rolling Stones' 1974 hit, "It's Only Rock 'n Roll (But I Like It)."
Watch the Arrows perform their version
In 1979, Jett recorded the song with two of the Sex Pistols, Steve Jones and Paul Cook, and released it as the B-side of a single.
Two years later, her new band, the Blackhearts, recorded the song with producers Kenny Laguna and Ritchie Cordell for her 1981 album, I Love Rock 'N Roll. The classic rock single was released in January 1982 and ultimately reached #1, where it stayed for seven weeks.
"I can still remember watching the Arrows on TV in London and being blown away by the song that screamed hit to me," Jett wrote on her Facebook page. "With deep gratitude and sadness, wishing him a safe journey to the other side 🖤."
Related: A wild tale of Jett and… Chuck Berry
When the new wave of punk rock swept the U.K. in '77, the Arrows became suddenly unfashionable, and disbanded. Merrill returned to the U.S., and formed the band Runner with British musicians Steve Gould (Rare Bird) on guitar, Mick Feat (Van Morrison Band) on bass, and Dave Dowle (Whitesnake) on drums. They recorded an album titled "Runner" for Island Records in 1978. The group broke up in 1980.
In 1980-83, Merrill toured and recorded with Rick Derringer, and was a member of Meat Loaf's touring band for four years. Merrill married the model, Cathee Dahmen, in the late 1970s. Dahmen died in 1997. Merrill was survived by his wife, Joanna Lisanti, and three children.
Watch the Alan Merrill Extravaganza perform his hit in Nov. 2019
On March 25, Merrill made a final post on his Facebook page, pictured with his dog: "Time to relax, stay home, read books, watch films and cuddle Lady Bea! Stay well, my friends!"
Related: Musicians we lost in 2020

Latest posts by Best Classic Bands Staff
(see all)