Bassist Alan Longmuir, who co-founded Scotland's Bay City Rollers and remained with the group into its mid-'70s heyday, died July 2, 2018. Longmuir had fallen ill during a vacation in Mexico and was rushed home to Edinburgh, Scotland, where he died peacefully in his sleep, according to a family statement. He had just turned 70.
"He was an extraordinary man with an extraordinary heart," Longmuir's family said in the posted statement. "He brought so much love and kindness to everyone he met, and he leaves a huge hole in our family."
Longmuir was born June 20, 1948, in Edinburgh. He and his drummer brother Derek, along with Gordon "Nobby" Clark, formed the group as the Saxons in 1966. The name change came when one of the band members threw a dart at a map of the United States and it landed in Bay City, Mich.
Signed to Bell Records, they first hit the U.K. singles chart in 1971 with "Keep on Dancing," which was followed by other hits including "Remember (Sha La La)," "Shang-a-Lang" and a cover of the Four Seasons "Bye Bye Baby," which reached #1 in the U.K. in 1975. By that time, they'd become one of the most popular groups in the U.K., sparking a rabid following among young girls that took on the name Rollermania. The group's distinctive style of fashion, highlighted by tartan trousers and scarves, was assumed by their teenaged fans, who became known as the "Tartan Horde."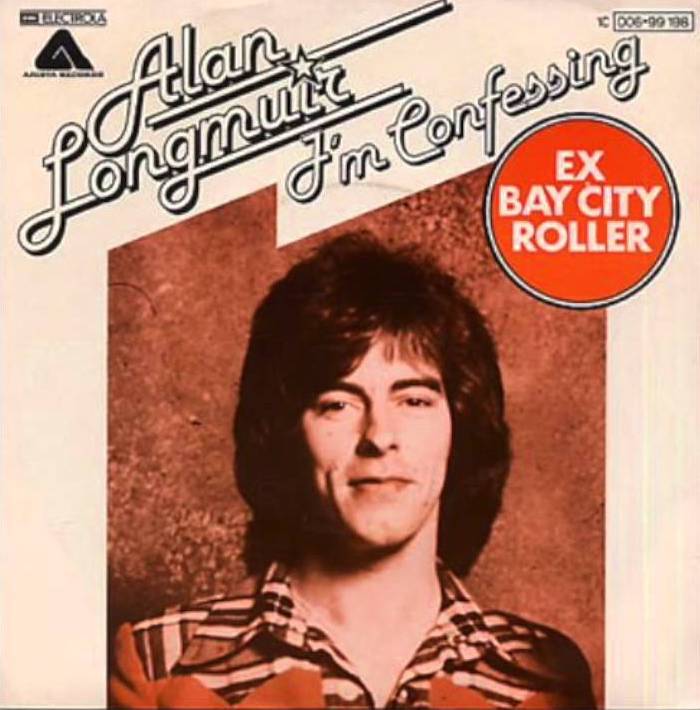 The Bay City Rollers' popularity extended to the United States in 1975 as well, where, signed to the new Arista label, they reached #1 with "Saturday Night." The group ultimately scored two more top 10 singles in the U.S., "Money Honey" (1976) and "You Made Me Believe in magic" (1977). A cover of the Dusty Springfield hit "I Only Want to Be With You" made the charts in both the U.S. and the U.K.
Related: What were the other top hits of late 1976?
Longmuir, who played keyboards as well as bass, left the Bay City Rollers in 1976, at the peak of their popularity, then returned to it in 1978, although the group split up soon after. He became a plumber but took part in reunions beginning in 2015, along with singer Les McKeown and guitarist Stuart Wood, who were also members during the group's peak. The Bay City Rollers, who were also popular in Canada, Japan and Australia, are said to have sold more than 120 million records in all.
Watch the Bay City Rollers perform "Saturday Night" on The Midnight Special in 1976
Related: The group's Les McKeown died in 2021

Latest posts by Best Classic Bands Staff
(see all)