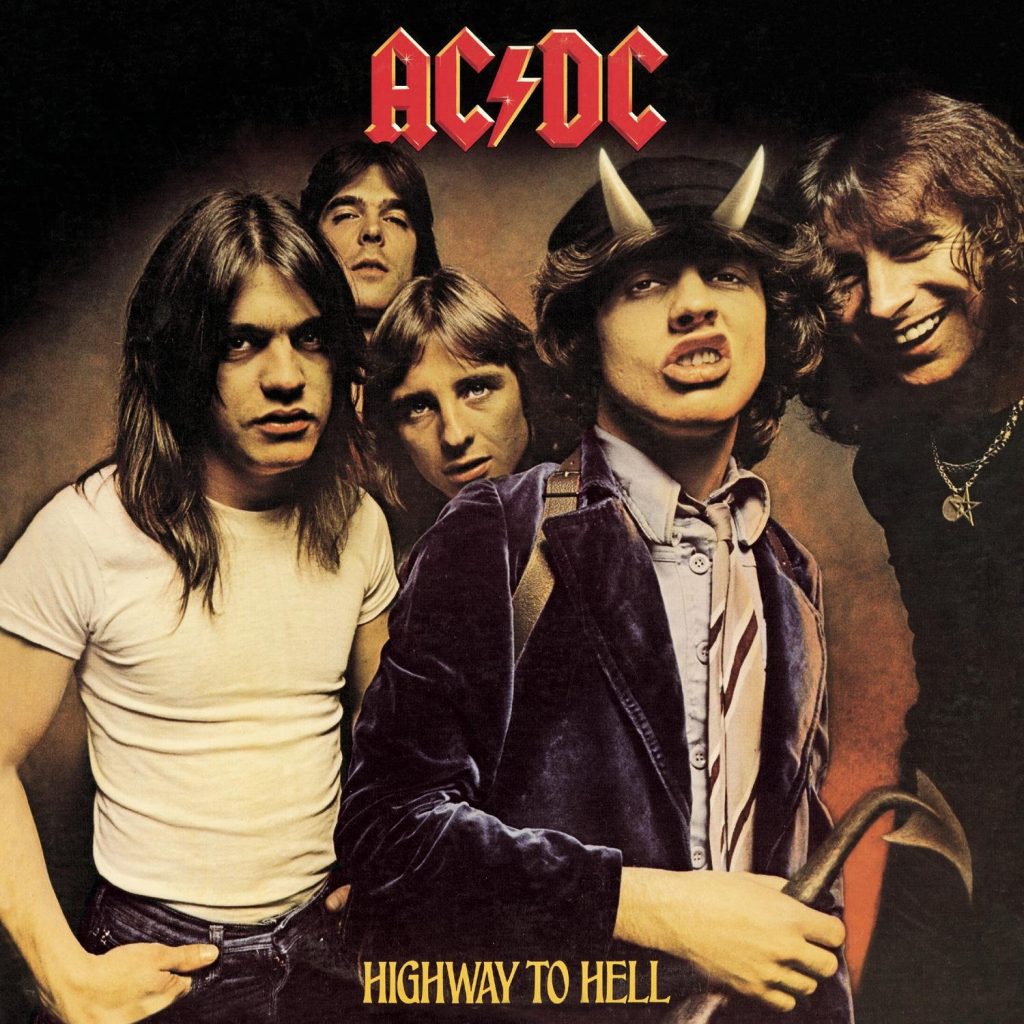 As the Australian hard rock band AC/DC prepared to record their sixth album in 1978, the powers-that-be at their American label, Atlantic Records, had run out of patience with the group's lack of a breakthrough big seller. Atlantic had already refused to release one AC/DC album in the U.S., 1976's Dirty Deeds Done Dirt Cheap. Now they insisted on bringing in an outside producer to supervise the next sessions, picking Eddie Kramer, who'd worked with Jimi Hendrix, Led Zeppelin, the Beatles, the Kinks and many others.
AC/DC, anchored around the incendiary guitar playing of brothers Angus and Malcolm Young, had always depended on older brother George to produce their recordings and help pick material. The extended Young family had emigrated to Australia after the massive snowstorm of 1963 in their native Glasgow. George Young's longtime production partner was another transplant, Harry Vanda (born Johannes Hendrikus Jacob van den Berg in Holland), who'd helped pilot their band the Easybeats to an international hit with "Friday on My Mind" in 1967. The Vanda and Young team were successful hitmakers and songwriters for several other acts too.
As detailed in Murray Engleheart and Arnaud Durieux's band biography AC/DC: Maximum Rock & Roll, Malcolm and Angus took umbrage with the disrespect shown George, who they considered a sixth member of the band. When the full group—including singer Bon Scott, drummer Phil Rudd and bassist Cliff Williams—met up with Kramer at Miami's Criteria Studios, they took an immediate dislike to him. Writer Geoff Barton quoted Malcolm as saying, "Kramer was a bit of a prat. He looked at Bon and said to us, 'Can your guy sing?' He might've sat behind the knobs for Hendrix, but he's certainly not Hendrix, I can tell you that much."
In desperation, Malcolm reached out to AC/DC's manager Michael Browning, who managed to draft Robert John "Mutt" Lange, known for his production work with Boomtown Rats, Graham Parker and City Boy. According to one account, after three weeks with Kramer yielded nothing usable, AC/DC snuck into Criteria without him one Saturday and laid down six demos, sending the tape to Lange with a plea to save them. Shortly thereafter, Browning was fired and replaced with the accountant Peter Mensch, who worked with Aerosmith, Scorpions and Ted Nugent as part of the talent agency Leber-Krebs in New York City. AC/DC became the 26-year-old Mensch's first management client. He turned out to be a key player in the subsequent success of Highway to Hell and beyond.
Block-booking Roundhouse Studios in London, AC/DC pulled multiple day-long sessions over a three-month period starting in March 1979. Lange turned out to be a perfect match, with the same focused work ethic and minimalist approach to the elements of the hard rock sound. Two engineers, Mark Dearney and Kevin Dallimore, kept the sound clear and sharp.
Lange wasn't interested in changing AC/DC. Angus was used to fending off the complaints of music critics that AC/DC's songs were almost always simple three-chord stompers. For him, it wasn't a good idea to stray too far from the template of Little Richard and Chuck Berry, who harnessed the primal energy the Youngs loved from childhood. On stage, Angus often did his version of Berry's "duck-walk," but in the guise of a short-panted schoolboy.
But Lange did have skills that the group hadn't previously seen from Vanda-Young. Lange was a trained singer, and was able to advise Scott about breath control, bringing an already impressive front man to higher highs. Somehow "Mutt" even found a way to help design Angus' guitar solos, including the classic shredding on what became the opening track and album title, "Highway to Hell."
A monster guitar riff reverberating in space, drums that enter at an off-kilter moment and redefine the beat, and a lead vocal like gargled razor blades, "Highway to Hell" retains its ability to explore extremes with astounding effect. Williams' solid bass doesn't even enter until a minute in, when the ear-worm chorus appears. The Lange-designed background vocals are one of the few frills—otherwise it's like AC/DC has reinvented Chuck Berry in a metal context. Like most every lyric Scott composed, the words make a case for sex, drugs, non-stop partying and personal hedonism with stunning directness: "Living easy/Loving free/Season ticket on a one-way ride/Asking nothing/Leave me be/Taking everything in my stride." His lyrics tended to be documentary, not imaginative: Bon Scott died of acute alcohol poisoning Feb. 18, 1980, at the age of 33, after a major drinking binge with friends.
Related: Remembering Bon Scott
Highway to Hell is not an album you come to for variety; it's a monument to single-minded rock with catchy choruses galore, repeated chopping riffs as the bedrock of each song, basic 4/4 drumbeats locked into thumping basslines, and the ear-blasting singer who reaches through the speakers with such assertive clarity it's like he's living in your head. Women are objectified and male lust is celebrated, a stance the often-jokey lyrics are supposed to make no big deal.
"Girls Got Rhythm" is a gargantuan macho banger with Berry written all over the short guitar solos, while "Walk All Over You" stretches to five minutes with a Young brothers guitar rave-up at 3:40 that hovers on the edge of chaos. "Touch Too Much" is plenty powerful guitar-wise but a bit pedestrian melodically, even as Scott sells it with everything he has.
The opening riff of "Beating Around the Bush" might remind you of Fleetwood Mac's "Oh Well," but the lyrics are far from Peter Green's poetry, being more in the nature of a randy anatomical pun: "I was talking birds and you was talking bees/And was he down on his knees/Beating around the bush."
Phil Rudd powers "Shot Down in Flames" to lead off the second LP side with a high-octane blend of "Highway to Hell" and another of the album's standouts, "If You Want Blood (You've Got It)." When asked what the audience could expect from AC/DC before they took the stage at the Day on the Green festival in July 1978, Scott reportedly told a journalist, "Blood." That gave the group a title for their 1978 live album and the subsequent Highway to Hell song, which has remained one of AC/DC's biggest crowd-pleasers ever since. Angus' guitar work is masterful; he even pulls out some high sustained notes above the slashing riffs from Malcolm.
"Get It Hot," a super-tight 2:24 blazer, might owe something to Ike and Tina Turner's "Nutbush City Limits" as done by Bob Seger. Bon Scott goes absolutely wild at the end. The penultimate track, "Love Hungry Man," has been described by Angus to Q magazine's David Sheppard as AC/DC's worst record, "which I must have written after a night of bad pizza—you can blame me for that."
The album concludes with "Night Prowler," which unfortunately came to be associated with serial killer Richard Ramirez, the "Night Stalker" of Los Angeles, when it was revealed during his 1985 trial that he was a big AC/DC fan. Pushing back against the bad publicity, the band said the lyrics portrayed a boy sneaking into his girlfriend's bedroom while her parents are asleep, but the explanation seems disingenuous given lyrics like, "No one's going to warn you/And no one's going to yell 'Attack!'/And you don't feel the steel/Till it's hanging out your back." It's the album's longest track, and the band is in fine form (Angus solos extensively in his bluest Freddie King tones), but it's difficult to avoid feeling Bon Scott went one step too far with his menacing-the-young-girl shtick. For some reason, the phrases "Shazbot, na-nu na-nu" from the popular TV comedy Mork & Mindy are intoned to end the album.
Released in July 1979, Highway to Hell became the first AC/DC album to break big in America, reaching #17 in Billboard. Atlantic promoted three singles drawn from the album to AM radio, but only the title track made any real noise, peaking at #47 on Billboard's Hot 100. The band performed from coast to coast in between extended visits to Europe and the United Kingdom, and by the end of the year was one of the most successful hard rock acts in the world.
Bon Scott's death couldn't slow them down, as they brought in singer Brian Johnson from the minor British band Geordie, recording their multi-platinum Back in Black. They were inducted into the Rock and Roll Hall of Fame in 2003, with Steven Tyler giving the welcoming speech. Through illnesses, personnel changes, a tour with Axl Rose subbing for Johnson in 2016, the death of Malcolm in 2017, they've kept the powerhouse going. Their 2020 album Power Up continued their winning streak: according to the Recording Industry Association of America they've sold over 70 million albums in the United States alone. They've given plenty of blood for rock and roll, and show no interest in retiring.
Bonus Video: Watch AC/DC perform "Highway to Hell" live in 1979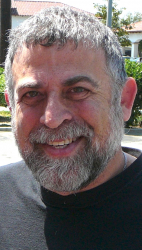 Latest posts by Mark Leviton
(see all)