10cc's 'The Original Soundtrack': A Widescreen Masterpiece
by Mark Leviton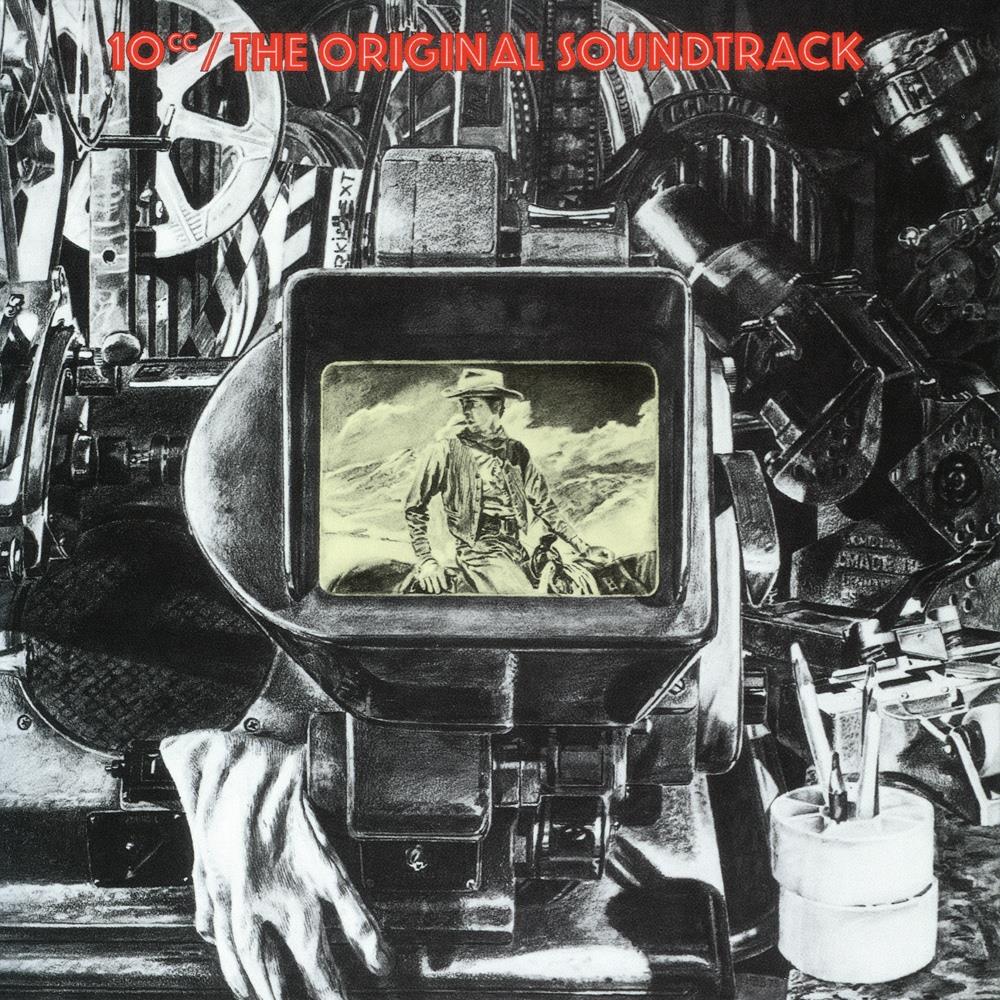 Frank Zappa famously asked, "Does humor belong In music?" and responded with an enthusiastic "YES!" during his entire career. From their inception in 1972, the English four-piece 10cc likewise committed to using satire, parody, jokes and sonic guffaws in their mix of commercial pop songwriting, ambitious prog and faux-cinematic widescreen rock.
The group gathered together four brilliant musicians who'd been school friends, and subsequently kicked around the Manchester, U.K., area in various configurations in the early 1960s, issuing flop singles and trying to break into the big time by any means necessary. Graham Gouldman eventually composed a slew of hit songs for the competition, including the Yardbirds' "For Your Love," the Hollies' "Bus Stop" and Herman's Hermits' "No Milk Today." His 1968 album The Graham Gouldman Thing, with arrangements by future Led Zeppelin bassist John Paul Jones, did nothing.
The multi-instrumentalist/singer Eric Stewart thrived as a member of Wayne Fontana and the Mindbenders, co-writing many songs and singing lead on "A Groovy Kind of Love" when the Mindbenders split off in 1965.
Meanwhile, future 10cc members Kevin Godley and Lol Creme worked with impresario Giorgio Gomelsky, hoping to become a Simon and Garfunkel-type act (one single was issued under the unfortunate moniker Frabjoy and Runcible Spoon). They recorded often at the cut-rate Strawberry Studios, co-owned by Gouldman and Stewart, in the Manchester suburb of Stockport. When American "bubblegum" producers Kasenetz and Katz used all four men for 1969 sessions at Strawberry, it solidified their bond. Godley says they recorded about 20 songs—"a lot of crap, really"—and saved money for their clients by using their formidable falsettos to record "female backing vocals."
Still functioning as songwriters-engineers-producers-for-hire, in 1970 Stewart, Godley and Creme had a worldwide one-off novelty hit with "Neanderthal Man," issued under the name Hotlegs. They toured with the Moody Blues and issued an LP, Thinks: School Stinks. But they needed some real traction if they were going to do their own thing.
 When American singer Neil Sedaka recorded his Solitaire album at Strawberry in early 1972 with Stewart engineering and the other three as backing band, it convinced them they needed to get serious about forming a band. A demo of the lovely Beatlesque Stewart-Gouldman song "Waterfall" was circulated without success, but Godley and Creme's '50s-inspired doo-wop parody "Donna" caught the ear of entrepreneur Jonathan King, who signed the group to his UK Records label. He says their name came to him in a dream.
During '72 and '73 the newly minted 10cc had several major British hits, issuing two remarkably tuneful and strange LPs, but the best they could do in the States was their extraordinary mini-opera "Rubber Bullets," reaching #73 on the Billboard singles charts. According to Stewart, speaking on the U.K. radio program I Write the Songs, 10cc hadn't made much money from their homegrown success, and wanted to take an offer from Philips Phonogram to buy out King on the strength of some new recordings, including a song called "I'm Not In Love."
Stewart says the head of A&R, Nigel Grainge, made them a five-year deal on the strength of an already-recorded album he called "a masterpiece" on first listen. Creme remembers it differently: they were supposed to sign with Virgin Records—confirmed by Gouldman to Best Classic Bands, but their manager Harvey Lisberg pulled a last-minute switcheroo and went with Philips without the band knowing. In any case, The Original Soundtrack could be launched into the world almost immediately, with the first single "Life Is A Minestrone" going to radio in the United Kingdom.
Related: How Wayne Fontana and the Mindbenders led to 10cc
Looking back, it seems a strange decision to make "I'm Not In Love" the second single, not the first, and place it on the LP after the opener, a nine-minute, three-part extravaganza by Godley and Creme, "Une Nuit a Paris," but 10cc never shied from bizarre, but inspired, ideas.
The album starts with a bicycle horn, crowd noises, slamming doors and other effects, before all four vocalists form a chorus, sing in silly fake-French accents, croon at the top and bottom of their ranges, and create an ever-changing musical landscape that at times sounds like Queen, Zappa and Gershwin in a blender. Tempos come and go, and lyrics run from evocative storytelling to wisecracks like "that's the way the croissant crumbles," and "all the girls—how you say?—are good in the sack." 10cc is clearly announcing that they are going to provide an album of unusual entertainment.
"I'm Not In Love" begins with a heartbeat, electric piano and slowly building synthesizer before Stewart's lead vocal comes in: "I'm not in love/So don't forget it/It's just a silly phase I'm going through." The lyrical idea Stewart and Gouldman perhaps borrow subliminally from the country standard "She Thinks I Still Care." (Stewart says the catalyst was an argument with his wife about why he didn't say "I love you" more.) In both songs, the male narrator, speaking to a woman, keeps protesting that the evidence of his obsessive love—the phone calls, photos on display, etc.—are being misinterpreted. The more he argues, the more the listener knows this guy's a goner. "I like to see you/But then again/It doesn't mean you mean that much to me."
[In Nov. 2022, Gouldman told Best Classic Bands, "The original recorded version was a bossa nova. We didn't like it, erased it, and re-recorded it."]
At the two-minute mark, 10cc does something quite amazing, going into an audio "dream sequence" in which a female voice (Kathy Redfern, a secretary at Strawberry) intones, "Big boys don't cry…big boys don't cry" over cinematic synth swells and tape loops. One report insists there are over 200 vocal overdubs on the track. According to the composers, the feel and rhythm are inspired by "The Girl From Ipanema." "I'm Not In Love" topped the British charts, but the edited U.S. single version couldn't get past #2 here, blocked in succession by Van McCoy's "The Hustle," Eagles' "One of These Nights" and the Bee Gees' "Jive Talkin'."
The danceable "Blackmail" follows, featuring a very prominent grungy slide guitar, stacked falsetto vocals and driving keyboards. The final minutes feature an astounding contrast between a Giorgio Moroder-type disco arrangement and Stewart's top-level blues guitar wails. Few groups would even attempt such a radical combination.
Side two of the original LP begins with "The Second Sitting For the Last Supper," composed by all four. It's a piano-driven rocker that nods in the direction of Steely Dan, Elton John, the Who and Chuck Berry at different times. The lyrics are playful blasphemy, recycling common expressions with tongue firmly in cheek: "The second coming of the Holy Ghost/We need a pocketful of miracles/Two thousand years and he ain't shown yet/We kept his seat warm and the table set." The double-time sections show Godley's knack for power, and Creme, Gouldman and Stewart all play guitar. The kitchen-sink production might fall apart in less capable hands, but 10cc can ride a whirlwind with the best.
Godley sings lead quite beautifully on "Brand New Day," which sounds like an optimistic ballad in the vein of "Over the Rainbow" until it turns acid: "The boss got you running everywhere boy/'Ya got no money and ya got less sense/And you ain't going nowhere'." Like the following "Flying Junk," one can't help but hear how 10cc was competing with Queen without necessarily trying to, having a similar comic and grandiose aesthetic, total control of the studio environment, and the vocal and instrumental talents to get their wildest dreams onto tape, no matter how long it took. But The Original Soundtrack was released well before Queen began recording A Night at the Opera, so who influenced whom? Would there have been a "Bohemian Rhapsody" without "Une Nuit a Paris"?
The only Creme-Stewart collaboration on the album, "Life Is a Minestrone," is another amusing pastiche, beginning with lyrics that don't clearly signal where it might be going: "I'm dancing on the White House lawn/Sipping tea by the Taj Mahal at dawn/Hanging around the gardens of Babylon/Minnie Mouse has got it all sewn up/She gets more fan mail than the Pope." The chorus melody is beyond catchy, but the lyrics are a parody of one of those "meaning of life" songs that littered the '70s: "Life is a minestrone/Served up with parmesan cheese/Death is a cold lasagna/Suspended in deep freeze."
"The Film of My Love," composed and arranged by Godley and Creme to sound like "Never on Sunday," "Cheek to Cheek" and "Moon River" are meeting on the set of a Fellini film, contains as many movie references as they could fit into five minutes: "We're gone with the wind/On the Orient Express/To join the Magnificent Seven." The metaphors stretch to the breaking point with "A close-up of yours/A long shot of mine/Superimposed together/I'll zoom in on you/With a love that is true/In cinemascope forever." It's Gouldman's only lead vocal on the album, and he sells it with aplomb, as he and Creme strum mandolins and Godley hits the bongos. "The Film of My Love" is an affectionate kiss-off to an insanely eclectic album.
Released on March 11, 1975, The Original Soundtrack reached #15 on the Billboard album chart and sold briskly even though no further hit singles stormed AM radio in the U.S. Ken Barnes nailed it when he wrote in Rolling Stone, "Musically there's more going on than in ten Yes albums, yet it's generally as accessible as a straight pop band." Subsequent 10cc albums—also with striking cover art by the British firm Hipgnosis—continued their streak of high-quality music, but they always had more chart success in their homeland. In America, their only other real pop hit was "The Things We Do for Love" from Deceptive Bends, by which point Godley and Creme had split to re-start their own encyclopedic music careers (check out the five-CD boxed set Body of Work for most of that story).
After 1983's Windows In the Jungle, the Stewart-Gouldman 10cc went on hiatus, returning with the original line-up for…Meanwhile, which did not revive them. A four-CD box, Before, During and After: The Story of 10cc, was released in 2017, the same year Stewart published a memoir, Things I Do for Love. Gouldman still leads a version of 10cc over the occasional objections of his former mates.
The Original Soundtrack lives up to "masterpiece" status, and "I'm Not In Love" and "The Things We Do for Love" continue to be ubiquitous on radio and streaming services, but despite being eligible for induction into the Rock and Roll Hall of Fame since 1998, 10cc has never even appeared on a nomination ballot.
Watch 10c live on BBC in Concert in 1974
Related: Our interview with 10cc's Graham Gouldman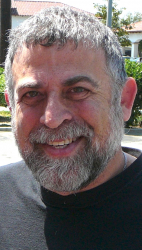 Latest posts by Mark Leviton
(see all)