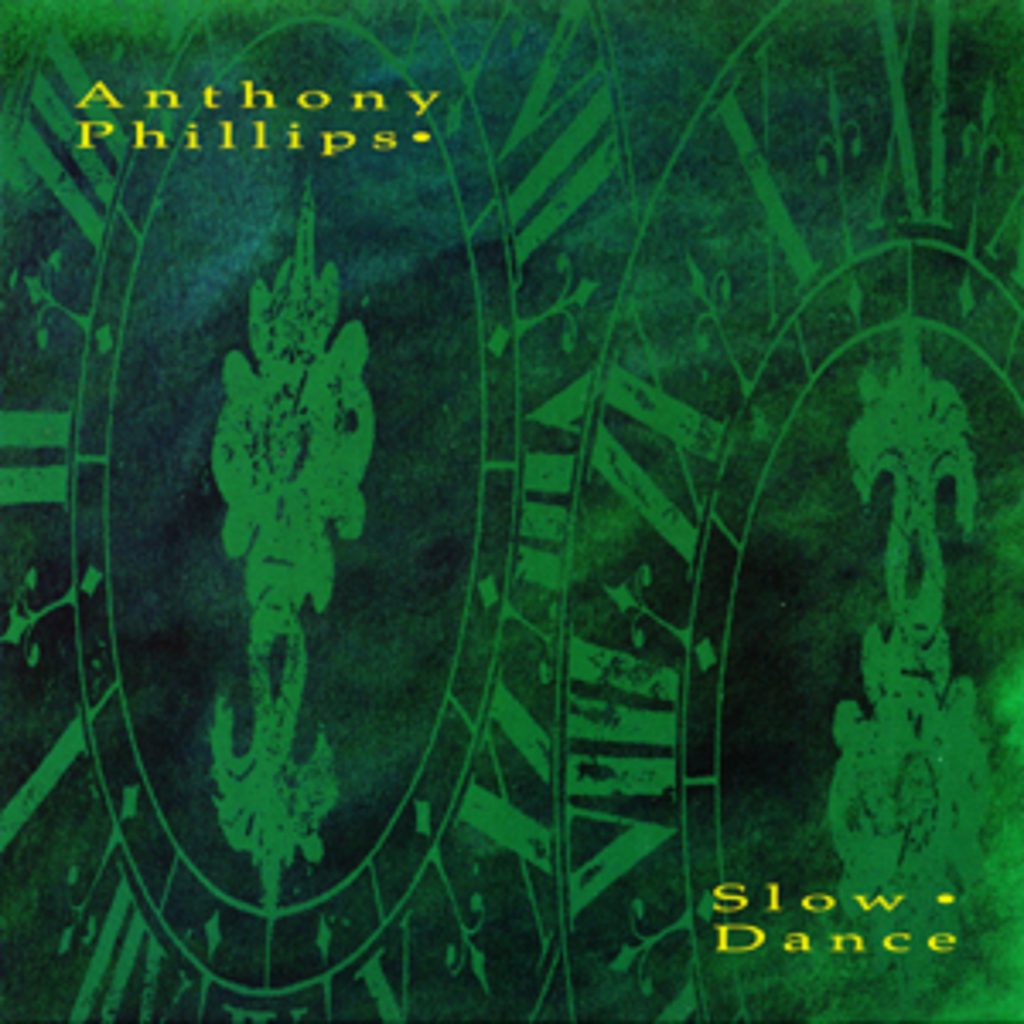 Esoteric Recordings is releasing a newly remixed and expanded deluxe three-disc edition (2 CD/1 DVD) of the 1990 instrumental album by Genesis founding member and guitarist Anthony Phillips, Slow Dance. The album, due July 7, is a two-part orchestral rock suite presented in a digipak. It features a newly remastered original stereo mix and a 5.1 surround sound mix by Simon Heyworth (on an NSTC/region-free DVD), along with a CD of previously unreleased "Slow Dance Vignettes." It includes an illustrated booklet that fully restores the original album artwork and features a new essay by Jon Dann. Pre-order is available here.
In a press release, Phillips said, "Slow Dance was an important album to me because it represented the first time that was I able to do a full-scale album after all the miniatures of the, for me, thrifty '80s! I had stockpiled a number of ideas during those years and finally, due to the promise of an advance from my then record company, Passport, I was able to realize these on the big canvas, as it were. Alongside those ideas, I wrote a lot of new material, helped by the new gear, most which feature on Side 2. I was kindly advanced the money by my management Hit & Run and then….Passport went bust….?!!!
"Album all written but not recorded…! What to do …?!," Phillips continued. "Hit & Run were terrific, didn't pressurize me and I was able to complete the album, secure a publishing deal with Virgin—which led to my catalog being realized on CD—so the gamble paid off…Phew !!! But it was veritably a labor of love. Seven months very hard work. No road map for that album. Did it make sense …? One long continuous piece, broken up into two sides…?
Related: Phil Collins resumes tour after hospital stay
"I really wasn't sure and having finished it, found listening to it unbearable! Yet years on it has its admirers (one who even says he has not been moved thus by an album since…). So I must have got something right—and in the re-release we have tried to really make the re-purchase worthwhile with the improved sound of the main album, the extras CD and the 5.1. I hope the public agree!"
Phillips is a composer and guitarist who is known as a prolific writer of music for film and television as well as a recording artist. He was a founding member of the band Genesis alongside Peter Gabriel, Mike Rutherford and Tony Banks with whom he recorded the albums From Genesis to Revelation and Trespass.
Track Listings
Disc One: Slow Dance: Original Stereo Mix Re-mastered
Slow Dance (Part One)
Slow Dance (Part Two)
Disc Two: Slow Dance Vignettes
Themes from Slow Dance
No Way Out (alternate mix)
A Slower Dance
Guitar Adagio from Slow Dance
Touch Me Deeply (demo)
Clarinet Sleigh Ride
Slow Dance Single Demo (alternate mix)
No Way Out (original mix with drums)
Lenta Chorum
Disc Three: DVD – 5.1 surround sound mix & 96 Khz / 24-bit Original Stereo Mix
Slow Dance (Part One)
Slow Dance (Part Two)
Listen to "Slow Dance Part 1" by Anthony Phillips

The BCB team brings you the latest Breaking News, Contests, On This Day rock history stories, Classic Videos, retro-Charts and more.

Latest posts by Best Classic Bands Staff (see all)