At age 85, Yoko Ono will release a brand new album, Warzone, on Oct. 19, including a cover of John Lennon's "Imagine." The album will be available on Chimera Music, the label run by her son, Sean Lennon.
"Following 20 albums over 50 years, Yoko Ono's Warzone is strikingly different from any record she has made previously, but it is also strikingly different from any album that anyone is making," says the announcement for the album.
According to the information posted to the album's website, "Yoko revisits and reimagines 13 songs from her past work, spanning 1970-2009, the lyrics and messages still pertinent—perhaps even more pertinent in 2018. 'The world is so messed up. Things are very difficult for everybody. It's a warzone that we are living in…' says Ono. 'I like to create things in a new way. Every day things change.'"
The recordings and arrangements on Warzone are described as "very stripped down, with a particular emphasis on Yoko's voice and lyrics. Here in this minimalist landscape the content of her message rings clear and unencumbered; sometimes somber warnings, sometimes uplifting encouragement, but her wisdom and fortitude are unflinchingly strong, her power having intensified with time and life experience. She ends the ominous questions of Now or Never (1971) with one of her most famous and inspiring lines: 'A dream you dream alone is only a dream, a dream we dream together is reality.'"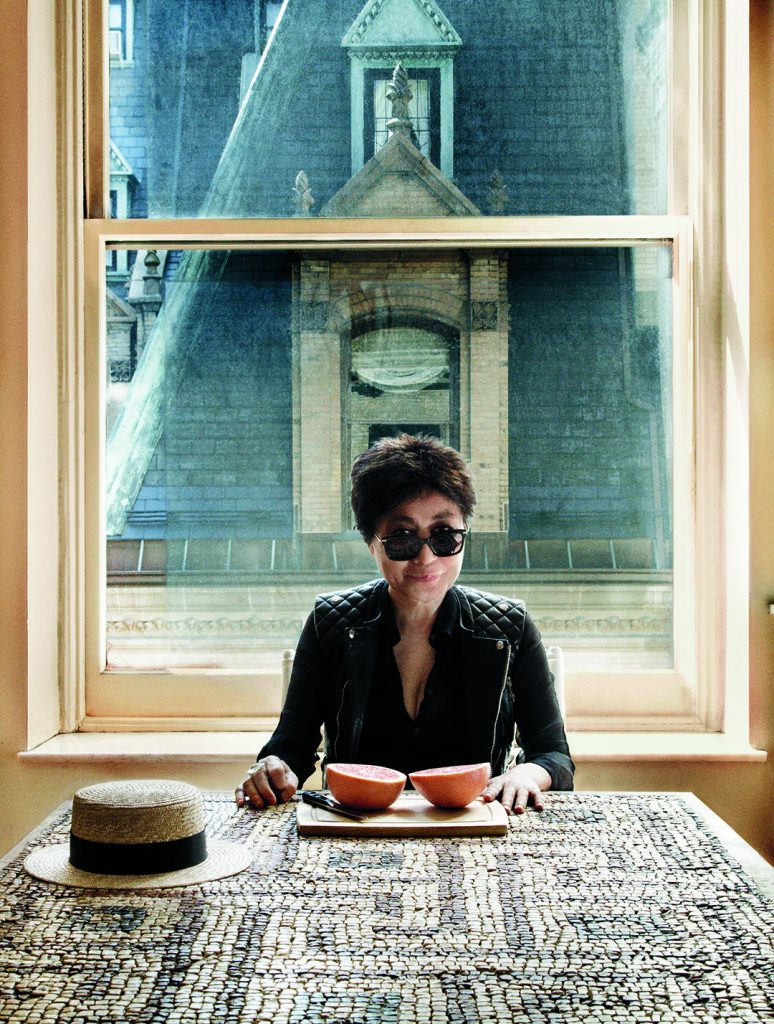 The announcement continues: "Warzone further builds the legacy of an artist unparalleled in her unique and singular vision. At 85 years young, Ono is already plotting her next album… It is not too late to change the world. We need Yoko now more than ever."
Leading up to the release date, Yoko will releasing a new song each Tuesday on [the album's] website and on streaming services.
Credits for Warzone are listed as follows:
Yoko Ono — vocals
Thomas Bartlett — keyboards, electronics, piano, bass
Animals: Baboon, Crows, Elephant, Monkeys, Panther, Whale, Wolf
Violins: Caleb Burhans, Patti Kilroy, Laura Lutzke, Courtney Orlando
Children: Lucian Glover, Neve Glover, Damon Hudes, Isadora Kenneally, Milo Leonhart
Bass clarinet: Doug Wieselman
Cello: Erik Friedlander
Acoustic guitar: Marc Ribot
Drums: Kassa Overall
Electric guitar: Marc Ribot
String Arrangements: Nico Muhly
Listen to the title track

Latest posts by Best Classic Bands Staff
(see all)