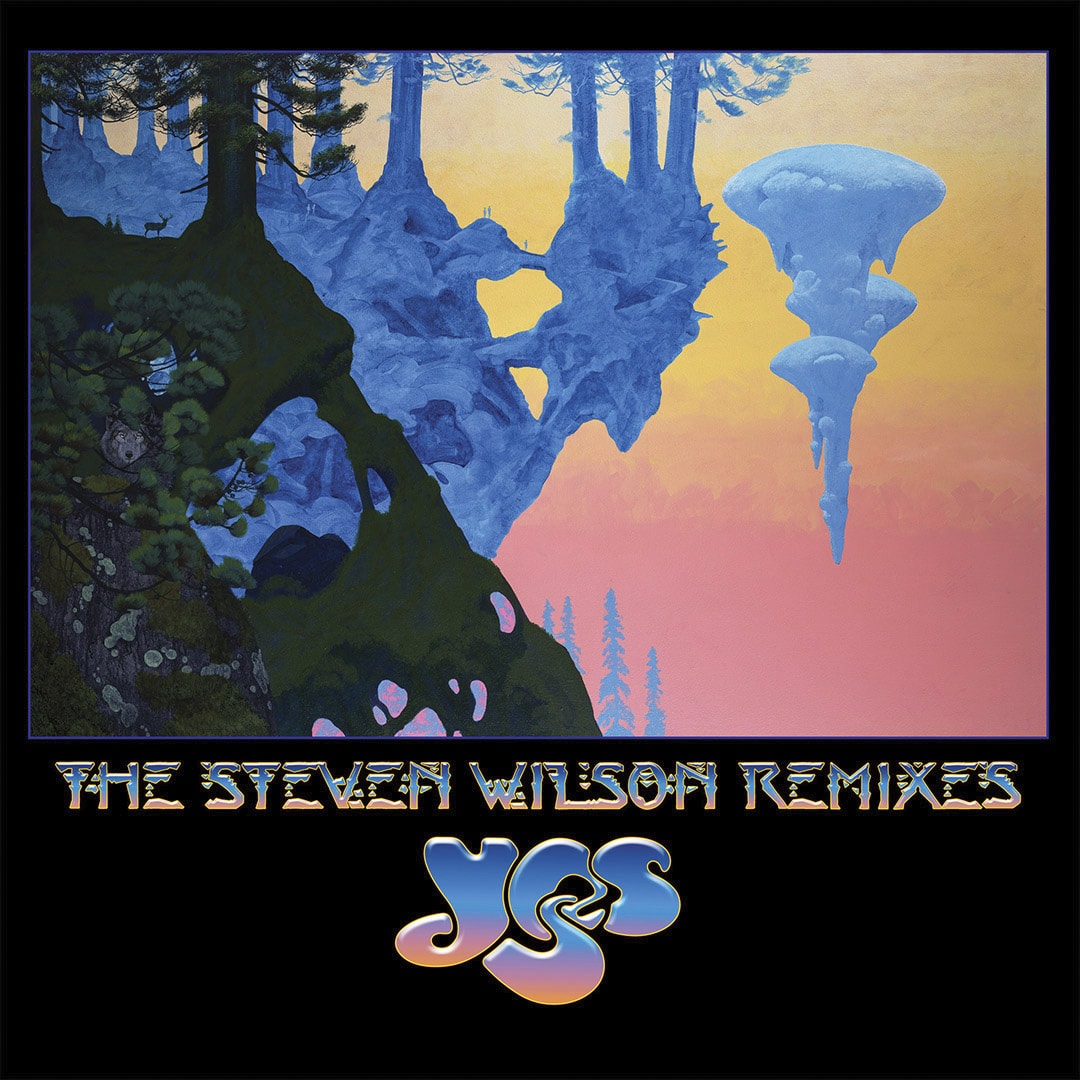 Yes mark their 50th anniversary in 2018 and if you're more of a fan of the current Steve Howe and Alan White-led lineup or the one featuring Jon Anderson, Trevor Rabin and Rick Wakeman, there's one thing we can all agree on. That would be the May 1 announcement of the June 29 release of Yes: The Steven Wilson Remixes which spotlights five studio albums that helped secure the band's recent induction into the Rock and Roll Hall of Fame.
The five-album set includes remixed versions of The Yes Album (1971), Fragile (1971), Close To The Edge (1972), the double album Tales From Topographic Oceans (1973) and Relayer (1974). Each album features remixed audio by Wilson, released on vinyl for the first time.
The collection's case features artwork created specifically for the set by Roger Dean, whose artwork and trademark calligraphy are synonymous with the band's identity. Two of the albums, Close To The Edge and Tales From Topographic Oceans, have new cover art, while the remaining three covers have been reworked by Dean.
Related: Our interview with Roger Dean
From the announcement: "Wilson's articulate remix shines a light on the stellar performances that run deep through each of these the albums, from favorites like 'Roundabout' and 'I've Seen All Good People,' to album-side length epics like 'Close To The Edge' and 'The Gates Of Delirium.'"
The announcement continues: "The music included in this collection confirms the band's standing as the most enduring, ambitious, and virtuosic progressive band in rock history. It also follows the band through a number of personnel changes. Starting in February 1971 with Yes's third studio release, The Yes Album, the band featured vocalist Anderson, bassist Chris Squire, guitarist Howe, keyboardist Tony Kaye and drummer Bill Bruford.
Released just nine months later, Fragile was Yes's first release with keyboardist Wakeman.The same line-up returned on 1972's Close To The Edge. A year later, drummer White made his Yes debut on Tales From Topographic Oceans. And finally, keyboardist Patrick Moraz joined for Relayer in 1974.
Both current editions of the legendary progressive rock band have 50th anniversary tours planned. Click here for news of the Howe-White band; and here for ARW.
Yes featuring Anderson, Rabin and Wakeman have a live CD, LP, DVD and Blu-ray coming Sept. 7 via Eagle Rock, of the band's show from March 2017 recorded live at the O2 Apollo Manchester in Manchester, U.K., mixed in OE Audio by Paul Linford and Trevor Rabin. Pre-order the U.S. 2-CD, 3-LP, DVD.

Latest posts by Best Classic Bands Staff
(see all)