Win the 4-CD set, DVD and more from the outstanding documentary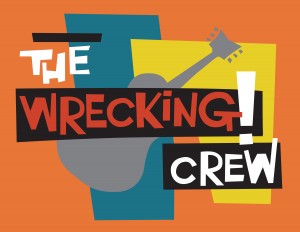 Discover your favorite songs for the first time! For our latest contest one Best Classic Bands reader will win a prize package of and about many of your all-time favorite hits recorded by a mostly anonymous crew of legendary studio musicians.
The Wrecking Crew is the name given to the group of roughly 40 Los Angeles drummers, guitarists, bassists, keyboard players and other instrumentalists who performed on literally hundreds of the biggest pop and classic rock hits.
The band behind Herb Alpert and the Tijuana Brass? The Wrecking Crew. The Mamas and the Papas? The Wrecking Crew. Sonny and Cher? The Beach Boys? Yup, you get the picture… the musicians were actually The Wrecking Crew.
We're partnering with the documentary's producer-director Denny Tedesco to give one Best Classic Bands reader a 4-CD, 74-song box set (via Rock Beat Records) including such original hits as Sam Cooke's "Another Saturday Night," The 5th Dimension's "Up, Up and Away," The Byrds' "Mr. Tambourine Man," Glen Campbell's "Wichita Lineman" plus favorites from Harry Nilsson, The Monkees, The Association, The Grass Roots and more. (Click here for the list of songs on this collection.)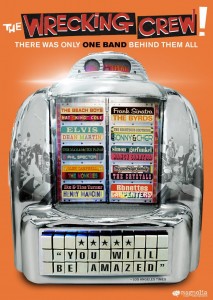 Our winner also receives the DVD of the movie (from Magnolia Home Entertainment), which earned a whopping 94 percent positive rating on RottenTomatoes.com when it was released last year. The documentary features interviews with dozens of superstars plus members of The Wrecking Crew.
The contest prize also includes the book Sound Explosion! Inside LA's Studio Factory With The Wrecking Crew featuring interviews and backstory tales behind the recording of such hits as "Bridge Over Troubled Water," "California Dreamin'" and "You've Lost That Lovin' Feeling."
When the film was released last year, Best Classic Bands' reviewer noted: "The movie shows how Brian Wilson cast aside his own bandmates for the Crew's superior musical abilities. The truth is obvious: only the most brilliant musicians could get into Brian's head, wrestle with that unique brain and come out with 'Good Vibrations.'"
Enter to win The Wrecking Crew CD box set, DVD and Sound Explosion! book below! If you're our winner, why not enjoy The Wrecking Crew even before the contest ends and then give the prize to a friend? Because in the meantime, we've got a special offer for Best Classic Bands readers!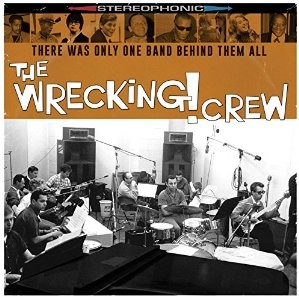 Can't wait to wait to see if you've won? Remember, you can buy The Wrecking Crew CD box set and DVD now!
Simply click on this link and enter the word –  Classic – into the Promo Code box and you'll receive 10 percent off your purchase.
No purchase necessary to win. Deadline for entries is 11:45PM Eastern time on May 4, 2016. For complete Best Classic Bands contest rules, click here.
[wcc_contest id=20236]

Latest posts by Best Classic Bands Staff
(see all)