A Love Letter to Willie Nelson: 14 Collaborations to Celebrate a Legend at 90
by Greg Brodsky
Living to 90 and still performing at a high level puts you in rarefied air and is quite an accomplishment. And Willie Nelson is in that select club. The legendary musician and songwriter hit the milestone on April 29, 2023, and will celebrate the occasion with a pair of concerts at the Hollywood Bowl, billed as Willie Nelson 90, that feature an all-star lineup. His recorded legacy is so vast—his first studio album arrived in 1962 when he was already in his late twenties—that as of April it totaled 99. That sum includes 26 collaborative efforts. To celebrate Nelson's 90th birthday, we've selected 14 performances on which he shared the studio or the concert stage with other stars from a variety of genres. (No doubt, dozens of fellow legends aren't included. Who knows… perhaps a second edition will be needed. Feel free to make some suggestions in the comments.)
Note: It wasn't until after this feature was finished that we noticed it included just one Nelson composition. He's been so sought after as a collaborator that his unique take on others' repertoire is one of the things that have made him so special.
Nelson and Bob Dylan–"Pancho & Lefty" (1993)
In 1993, Nelson celebrated his 60th birthday with a concert in Austin, where he was joined by a select list of fellow stars that included Ray Charles, Bonnie Raitt, Neil Young and more. Ten years after Nelson and Merle Haggard released their acclaimed duo album, Nelson was joined on stage by Dylan to perform the title track.
Nelson and Emmylou Harris–"Gulf Coast Highway" (1990?; exact date unknown)
Emmylou's label released a compilation, Duets, that featured their beautiful vocals on this composition written by Nanci Griffith, Danny Flowers and James Hooker.
Nelson and Tom Petty with the Nitty Gritty Dirt Band–"Goodnight Irene" (2002)
Vol. 3 of the NGDB's Will the Circle Be Unbroken compilation features dozens of musicians, including this great pairing on the American folk standard.
Nelson and Ray Charles–"Georgia On My Mind" (1988)
Willie and Charles collaborated many times, but the choice here had to be the song long associated with the Genius. It's from Texas Style, the first TV special that Nelson hosted.
Nelson and Norah Jones–"Lonestar" (2010)
From Farm Aid 25, at Miller Park in Milwaukee, Wisc. Farm Aid was started by Willie Nelson, Neil Young and John Mellencamp in 1985. Jones, 31 at the time, is joined by "my fellow Texan," who's "just" 77.
Nelson and Waylon Jennings–"Mammas Don't Let Your Babies Grow Up to Be Cowboys" (1986)
The pair's 1978 duet studio album, Waylon & Willie, was a significant success, reaching #12 on Billboard (and #1 on the country chart). Their single of the Ed and Patsy Bruce song topped the country singles chart for four weeks and earned them a Grammy. They performed it at the second Farm Aid in Austin, Tex.
Related: Our Album Rewind of Waylon & Willie
Nelson and Dr. John, B.B. King and the Dirty Dozen Brass Band–"Time Marches On" (2004)
This breezy workout appeared on the Good Doctor's N'Awlinz: Dis Dat or d'Udda album.
Nelson Joins Dolly Parton, Johnny Cash, Brenda Lee and Kris Kristofferson–"Don't Let Your Left Hand Know" (1985)
The inspiration for this performance of a song written by Parton was from a 1982 compilation album from all of the above, with the exception of Cash, though he wrote the liner notes. Its success led Johnny to suggest a TV special that ultimately featured the five stars.
Nelson and Merle Haggard–"Okie From Muskogee" (2007)
One of Haggard's signature songs, performed on the TV special that arrived in conjunction with the Last of the Breed album, recorded along with Ray Price.
Nelson with Neil Young and Crazy Horse–"All Along the Watchtower" (1994)
Though he's "just" 61 here, Willie looks a bit out of place for this electric performance at Farm Aid in New Orleans.
Nelson with Leon Russell, Waylon Jennings and Friends–"Jambalaya" (1974)
Once you get past Leon's speech about drinkin' and such, things quickly pick up on this toe-tappin' classic at this edition of Nelson's annual 4th of July picnic. The solos from fiddle player Doug Kershaw and Willie on guitar—he's just 41—are a treat.
Nelson and Eric Clapton–"Night Life" (2003)
On the night that Willie's 70th birthday was celebrated early at New York's Beacon Theatre, he watched with admiration as Slowhand took a solo, and then Willie did one as well, on this song he wrote and first recorded in 1960.
The Highwaymen–"Big River" (1990)
Willie kicks things off and is soon followed by Kris Kristofferson, Waylon Jennings and Johnny Cash, on this great live collaboration from the supergroup on Cash's song. As good as it gets.
Willie Nelson & Family–"I'll Love You Till the Day I Die" (2022)
It's fitting to close with a performance with Willie Nelson & Family, with whom he's toured for decades. This one is of another Farm Aid performance, with a cover of a song written by Rodney Crowell and Chris Stapleton that Nelson calls "one of my favorite songs.
Nelson has a typically busy concert schedule planned for 2023. Tickets are available here and here.
When you buy something using a link on this page, we receive a commission. Thank you for supporting Best Classic Bands.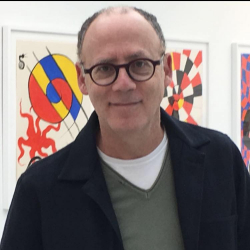 Latest posts by Greg Brodsky
(see all)