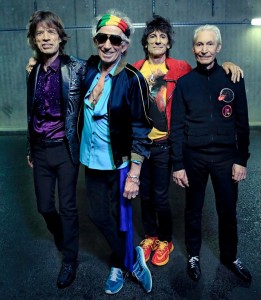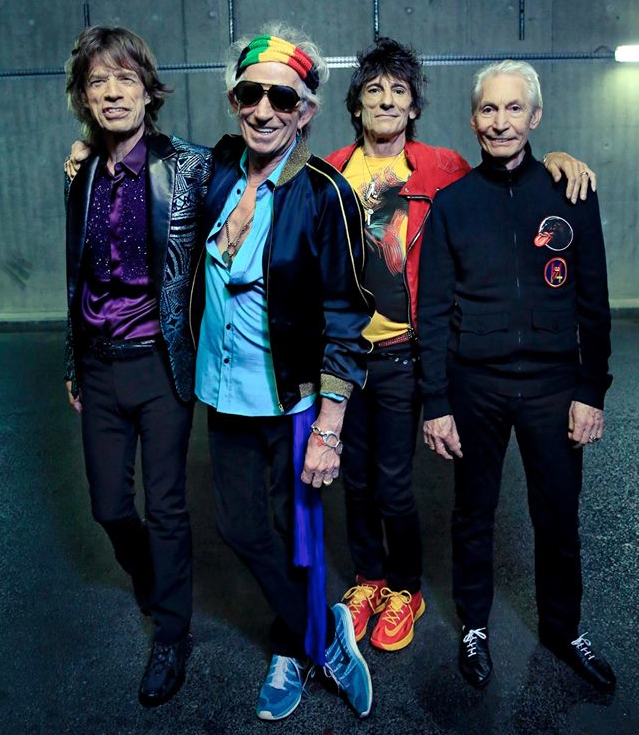 We've known for a while now that the Rolling Stones are talking about making about a follow-up to their 2005 record, A Bigger Bang. But a recent report indicates that it may be even sooner than we thought. According to guitarist Ronnie Wood, the superstars could convene to record some new songs as early as next month.
"We'll maybe go in the studio in December and cut a few tracks and see what happens," Wood revealed in an interview with ABC Radio, adding that this could be laying "some groundwork" for a new album. In the decade since the band released A Bigger Bang, the Stones have only cut two new songs – "One More Shot" and "Doom and Gloom," both of which were recorded for the 50th anniversary compilation Grrr!
"I've got a lot of new songs and songs I've written over the last couple of years," Mick Jagger said in an interview with Rolling Stone earlier this year, when asked about the possibility of a new album. "I've done really good demos for all of them, which I would love to record. So, let's hope so."
Even after recording his third solo album, Crosseyed Heart (see our review here), Keith Richards has also spoken about having songs for a new Stones album in interviews he did to promote his own record, and sessions being very possible soon.
Wood says that the band plans to start rehearsing in January for their forthcoming Latin American tour, which kicks off on February 3rd in Santiago, Chile. "It's always good after a little sabbatical to get back with the boys and exchange stories and start the engines running again," he mused.
After Mick Jagger was spotted visiting Cuba on vacation, rumors are also circulating that the band may perform its first-ever concert there. "Cuba could be great if we could get there," Wood said. "That's not a done deal yet, but it's in the offing as we speak."
Wood released How Can It Be? A Rock & Roll Diary this year, which shares rediscovered diary entries he wrote in the 1965, while in his first band, The Birds, along with new commentary and illustrations.

Latest posts by Best Classic Bands Staff
(see all)