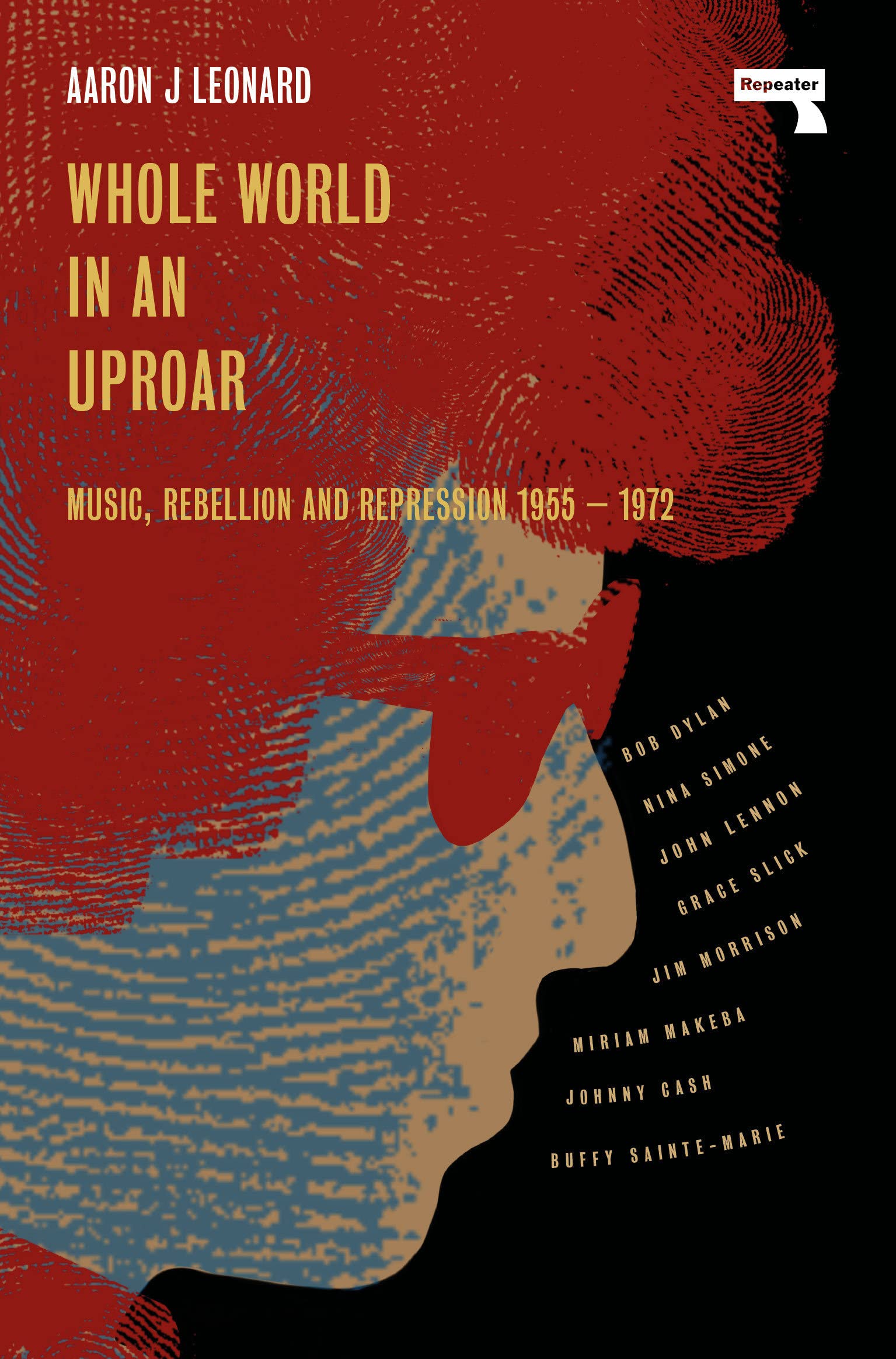 A new book explores the "radical" music of the 1960s, demonstrating that the anthems of the era continue to resonate with current times. The title, Whole World in an Uproar: Music, Rebellion and Repression, 1955-1972, from author Aaron J. Leonard, via Repeater Books, arrived Feb. 14, 2023.
Leonard draws from FBI files and mainstream media reports of the era that denounced protesters with such headlines as this one that appeared in The New York Times in 1961, "Folk Singers Riot in Washington Sq." Of particular interest is the chapter on the early years of Bob Dylan's career, "The Unwelcome Arrival of Bob Dylan." Leonard notes that in the early '60s, "Dylan arrived on the scene amid the red-hot embers of the Second Red Scare, and he was, for a time, part and parcel of a left inclined resurgence in music that was relentlessly opposed by the powers that be… and there was no small amount of energy directed at keeping him marginalized."
The book examines such '60s events as the Summer of Love, the Monterey International Pop Festival, and the curious decision by the American Federation of Musicians to successfully seek a ban to prevent the Kinks from performing in the U.S.
From the publisher's announcement: Through studying these pioneering songs and the political contexts in which they were birthed — amidst paranoia, psychedelic delusions, desire, government crackdowns and civil unrest — Whole World in an Uproar is a groundbreaking new critical history of countercultural music, from the Summer of Love to the unwelcome arrival of Bob Dylan.
Taking in the Red Scare, the Vietnam War, the Civil Rights Movement, the War on Drugs, the Kennedy assassinations and Stonewall, and the music and careers of Sam Cooke, Jefferson Airplane, the Beatles, Joan Baez, the Doors, Johnny Cash, and more, Whole World in an Uproar is both a new history of a countercultural decade, and a cautionary tale about what happens when artists and their music come up against repressive state power. Americas in the twenty-first century.
Aaron J. Leonard is a writer and historian with a particular focus on the history of radicalism and state suppression. He is the author of several books including The Folk Singers and the Bureau: The FBI, the Folk Artists and the Suppression of the Communist Party, USA 1939-1956. He lives in Los Angeles.
Related: Joan Baez is the subject of a 2023 documentary drawn from her archives

Latest posts by Best Classic Bands Staff
(see all)