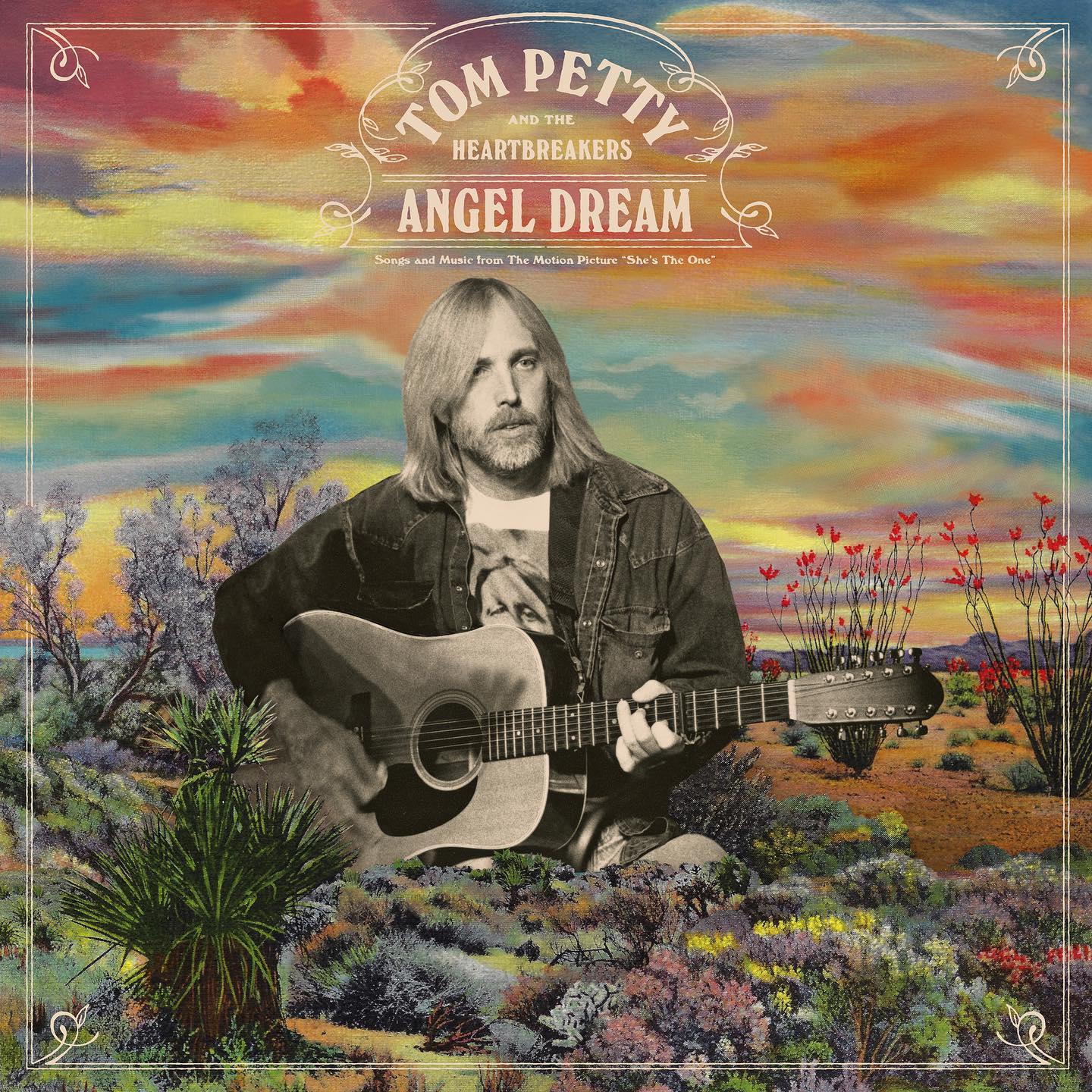 Tom Petty & The Heartbreakers' 1996 album Songs and Music from the Motion Picture 'She's The One' has received a remixed, remastered and reimagined version with several previously unreleased tracks in honor of its 25th anniversary. The new collection, Angel Dream, a nod to one of the tracks, arrived July 2, 2021, on CD and vinyl from Warner Records. It's the latest release from Petty's Wildflowers era to receive a fresh look.
It's a continued testament to Petty's brilliance to hear how good the stuff in his vault is.
In the days leading up to the release, "Inside 'Angel Dream' (Part 1)" – a video which includes a portion of a previously unreleased, rollicking song "105 Degrees" – was shared. The archival footage features Petty explaining the recording process. "We approached the whole thing with a very spontaneous mood," he says. "We just played. I like things that way."
Watch the official lyric video for the song; as TP sings… "Perfection"
"She's The One was originally a great way to include some of the songs that didn't make it on to Wildflowers," said Heartbreakers keyboard player Benmont Tench. "It was [also] interesting to try to cut covers of others' songs for a record, instead of learning covers just for live shows. I've always loved Lucinda [Williams'] song 'Change the Locks,' so I was more than happy to cut it with our band."
Related: Our Album Rewind of Wildflowers, Petty's masterpiece
"Oh, and this album has 'Angel Dream' on it, one of the loveliest songs Tom ever wrote," added Tench.
Listen to "Angel Dream (No. 2)" from the album
"There's some cool stuff on this record that has never come out before. I especially love the JJ Cale song 'Thirteen Days,'" says the Heartbreakers' Mike Campbell. "We had a lot of fun playing that song live and it's great to have a recording of it from the studio."
Listen to the great previously unreleased cover of "Thirteen Days"
'Supernatural Radio' is extended with some great jamming interplay within the band, which I'm very proud of. The Heartbreakers could be really amazing and spontaneous."
In a 1996 interview, Petty said, "It seemed like we approached the whole thing with a very spontaneous mood. I like things that way, I don't like to over-plan too much. It was terrific fun, we had a great time doing it."
Watch the behind-the-scenes "Inside Angel Dream (Part 2)"
Ryan Ulyate remixed the audio for the reissue and worked with Petty on the mixes before his passing. The song selection was designed to work as a Tom Petty & The Heartbreakers album rather than a film soundtrack, and four unreleased tracks were added —the Petty originals "One of Life's Little Mysteries" and "105 Degrees," Cale's "Thirteen Days," and "French Disconnection" (an instrumental in the same vein as the instrumentals on the original album).
Listen to the playful "One of Life's Little Mysteries"
Angel Dream Songs and Music from the Motion Picture 'She's The One' Track Listing
1. Angel Dream (No. 2)
2. Grew Up Fast
3. Change The Locks
4. Zero From Outer Space
5. Asshole
6. One of Life's Little Mysteries
7. Walls (No. 3)
8. Thirteen Days
9. 105 Degrees
10. Climb That Hill
11. Supernatural Radio (Extended Version)
12. French Disconnection

Latest posts by Best Classic Bands Staff
(see all)