Todd Rundgren's 'Something/Anything?': An Extravagant Opus
by Lee Zimmerman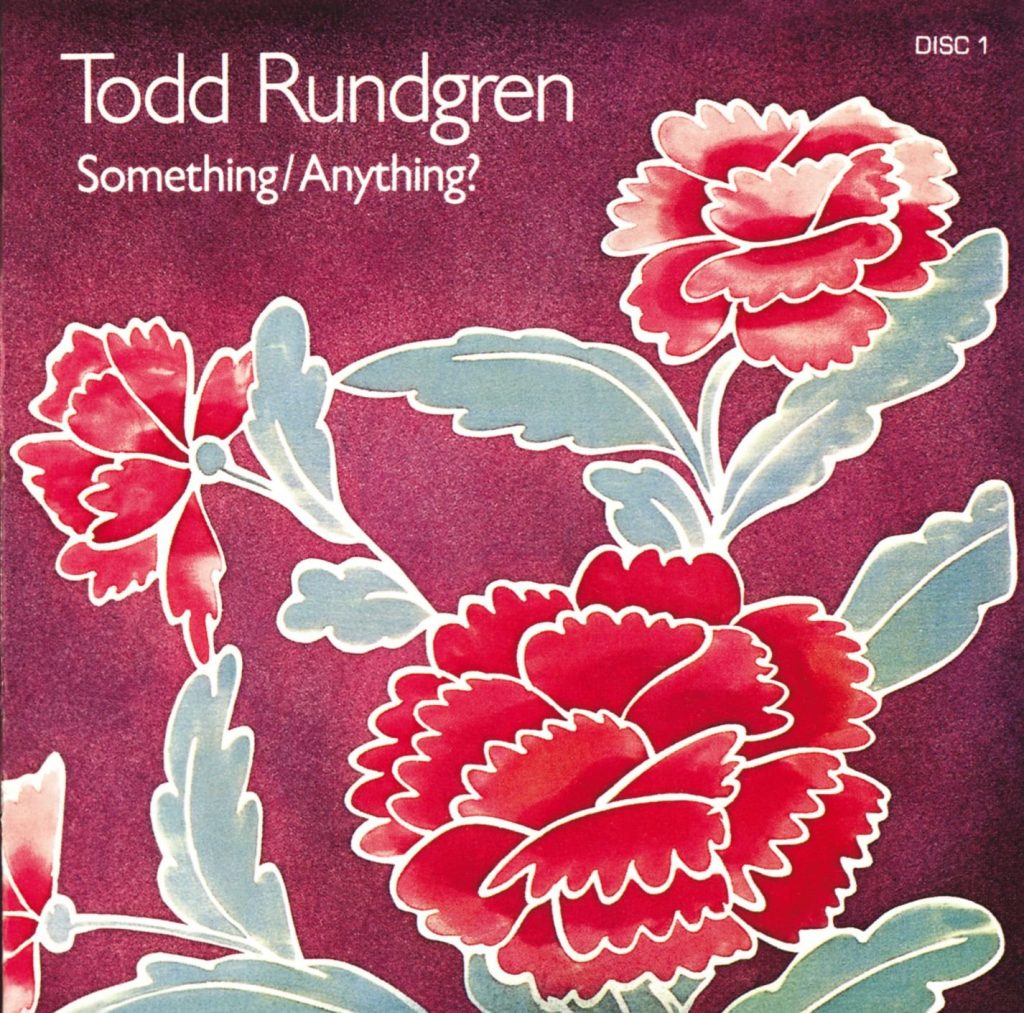 By the time Todd Rundgren recorded his third album, Something/Anything?, he had already garnered quite a list of accomplishments. His tenure with the Philadelphia-based band the Nazz helped establish his skills as a solid songwriter and a decidedly competent rocker, making him a prime architect in the newly emerging genre of power pop at the same time. Prior to that, he had gained his apprenticeship as a producer and engineer while working behind the boards for the Band, Jesse Winchester, the James Cotton Blues Band, and Ian and Sylvia, eventually rising through the ranks to win the role of Bearsville Records' primary in-house engineer and the preferred choice to produce the artists belonging to manager Albert Grossman's specific stable.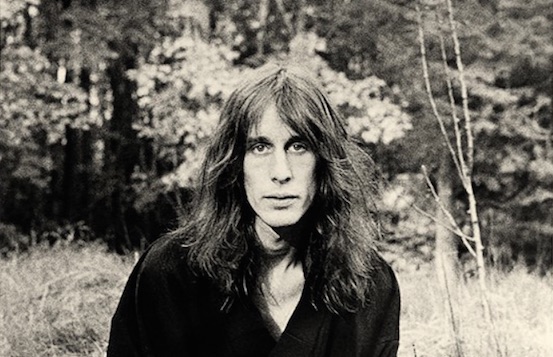 Those experiences set the stage for an album that ranks, even now, as a most impressive opus that easily equals any other double album shared before or since. Released in late February 1972, much of it finds Rundgren playing all the instruments entirely on his own. It was a strategy he had employed at times on his previous two albums, Runt and Runt: The Ballad of Todd Rundgren, although here, as before, his efforts were occasionally augmented by various studio recruits as well.
Sessions were initiated in L.A., then moved to the Record Plant in New York before eventually being relocated to his former confines at Bearsville Studios, where he continued to plow through the wealth of material he had written in an early spurt of prolific activity. Contributors included future Utopia colleague Mark "Moogy" Klingman, Rick Derringer, Randy Brecker (later of the Brecker Brothers), and Hunt and Tony Sales, with whom he had worked on his initial album. Nevertheless, it was apparent from the outset that the album was Rundgren's vision alone. Its experimental nature paved the way for the equally ambitious effort that would immediately follow, A Wizard/A True Star.
Related: Something/Anything? is the subject of a new tribute album
Rundgren penned the liner notes himself and made it clear at the outset what the listener should expect. He described the first side of the album as "a bouquet of ear-catching melodies," called the second the album's "cerebral side," delineated the third side as "The kid gets heavy" and dubbed the fourth "Baby Needs a New Pair of Snakeskin Boots (A Pop Operetta)," even creating a libretto and interspersing some random studio chatter to accompany it.
While that seeming sense of overindulgence—offset by a decidedly loose and limber approach overall— made it seem somewhat heady at times, it did include a pair of songs that continue to rank among his most memorable. A stripped-down version of his Nazz standard "Hello It's Me" went on to become a perennial fan favorite and, given its new unassuming arrangement, reflected a vulnerability at the opposite end of Rundgren's oftentimes quirky, off-kilter personality. Both personal and plaintive in its delivery, it remains an enduring pop classic.
Related: The wild story behind the success of "Hello It's Me"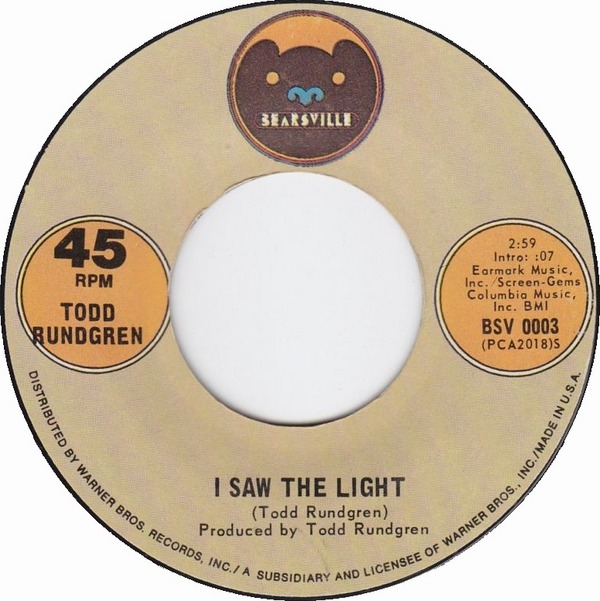 "I Saw the Light" could be considered a secondary standard, its emphatic pacing and driven, determined delivery expressing a longing of a different sort, one that suggests the singer is that much closer to getting the girl, if only through flattery alone. It begins with Rundgren expressing an uncertainty about the relationship that eventually evolves into abject infatuation and, by turns, clear commitment.
"…I love you best
It's not something that I say in jest
'Cause you're different, girl, from all the rest
In my eyes…"
Also worthy of mention is "Couldn't I Just Tell You," a rocking, rollicking, unabashed expression of affection and intention that was clearly in sync with Rundgren's seminal sound. Despite its plaintive sentiments—the narrator makes it clear he's desperate to reveal his feelings for the object of his desire and will do so regardless of the consequences—it boasts a drive and determination that can't be mitigated by any underlying emotion.
While "Cold Morning Light," "It Takes Two To Tango (This Is for the Girls)," "Saving Grace," "Sweeter Memories" and "Marlene" offer further examples of Rundgren's sentimental side, other songs elevate the intensity, among them "Black Maria," a powerhouse rocker that frequently finds a place in Rundgren's current repertoire. So too, several songs share Rundgren's trademark tongue-in-cheek humor, specifically "Slut," "Piss Aaron," "Some Folks Is Even Whiter Than Me" and his ode to the DJ of the same name, "Wolfman Jack." His higher ambitions took flight on side four, beginning with a pair of ragged archival recordings that starts with "Money" by an obscure band of the same name, and abruptly leads into another old standby, "Messin' With the Kid," as rendered by his early pre-Nazz ensemble, Woody's Truck Stop.
Aside from those two tracks, the only song not written by Rundgren is "Dust in the Wind,"  authored by Moogy Klingman and not to be confused with the Kansas standard of the same name. That said, it still aims for a similar kind of emphatic imprint.
Rundgren would come to hate the comparisons that labeled him "a male Carole King" early on and would eventually venture into more progressive realms through his work with Utopia and the newly emerging fields of music video, internet distribution and interactive entertainment. Still, Something/Anything?, as its title suggests, provided early proof that the possibilities were indeed endless.
Watch Rundgren perform "Hello It's Me" on The Midnight Special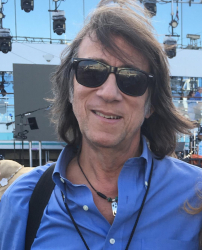 Latest posts by Lee Zimmerman
(see all)