Long before boy bands like N Sync and performers like Debbie Gibson, Britney Spears and, later, Taylor Swift and Justin Bieber, among many others, scored hit records at a young age, plenty of future rock legends also first earned chart success while they were still in their teens.
Some went on to historically significant careers, with Grammy Awards, Platinum albums and induction into the Rock Hall. Sadly, several of them had their lives taken at a tragically young age.
Here are 10 artists who achieved stardom before they reached the age of 20.
Alex Chilton (The Box Tops)
Every time we hear his growling vocal on the Box Tops' 1967 #1 hit, "The Letter," we look up Chilton's age just to make sure we're not being snowed. Incredibly, he was just 16 years old when the song was recorded.
Eddie Cochran
The guitarist was just 18 when he reached the Top 20 with "Sittin' in the Balcony" in 1957 and was months shy of his 20th birthday when he recorded and released his only Top 10 single, "Summertime Blues," which he co-wrote. One wonders where his talents would have taken him; he was just 21 when he died in a car crash.
Rick Derringer (The McCoys)
Ricky Dean Zehringer was still 17 when the single "Hang On Sloopy" was released in 1965 with his band the McCoys. (His stage name Rick Derringer was a natural variation on his last name, inspired by the pistol in the logo of Bang Records, the band's label.) The guitarist penned the classic rock track "Rock and Roll, Hoochie Koo" and would go on to collaborate with both Johnny Winter and Edgar Winter
Maurice Gibb and Robin Gibb (The Bee Gees)
The fraternal twins were 17 years old when they teamed with older brother Barry Gibb, who was 20 at the time, on their debut American single, 1967's "New York Mining Disaster 1941." The singing and songwriting brothers would enjoy three more hits in that same year, "To Love Somebody," "Holiday" and "Massachusetts." Even more hits arrived before Maurice and Robin turned 20, including "I've Gotta Get a Message to You" and "I Started a Joke." That's brother Robin singing lead on the first and third verse of the latter.
Lulu
The Scottish singer was just 18 when the title song to To Sir, With Love was released and it became the #1 single of 1967. Watch the final scene from the film, with Sidney Poitier's emotional response. In 1969, she would marry none other than Maurice Gibb.
Peter Noone (Herman's Hermits)
"Herman" was only 16 when he and the Manchester, U.K.-based band recorded "I'm Into Something Good," their first single, in 1964. Barely two months later, the song reached #1 in the U.K., surprisingly, their only chart-topper there. Before Noone reached 20, the British Invasion group had released plenty of other hits, including a pair of U.S. #1s, "Mrs. Brown, You've Got a Lovely Daughter" and "I'm Henry VIII, I Am." He was still just 17 for this performance on The Ed Sullivan Show.
Related: We spoke to Noone about those early days
The Edge and Larry Mullen Jr. (U2)
The Irish rock band was formed in Dublin in 1976. When they recorded their debut album, 1980's Boy, Bono and Adam Clayton were barely 20; their guitarist and drummer were still 19.
Ritchie Valens
The musician had such a bright future when he perished in the 1959 plane crash known as "The Day the Music Died." His single, "Donna," which he wrote, was at #3 that week, ultimately reaching #2. ("La Bamba" was its B-side.)
Steve Winwood (Spencer Davis Group)
The great singer and musician was just 14 when he, older brother Muff Winwood and Peter York teamed with Spencer Davis in 1963. Two years later, after a few mid-chart songs, the band earned a pair of U.K. #1s, "Keep on Running" and "Somebody Help Me." Their first international success arrived in 1966 with "Gimme Some Lovin'," which the brothers wrote with Davis, featuring that great riff and the 18-year-old Stevie's swirling organ and other-worldly vocal.
Stevie Wonder
Before he reached 20, the Motown legend had earned an astonishing nine Top 10 pop hits, spanning such classics as his first, "Fingertips-Part 2," as well as "Uptight (Everything's Alright)," "I Was Made to Love Her," "For Once In My Life" and "My Cherie Amour." And that was still several years before his incredible run of albums, singles and Grammys in the '70s.
There are plenty of greats like Elvis Presley and Michael Jackson who aren't included on this short list. We look forward to writing future editions.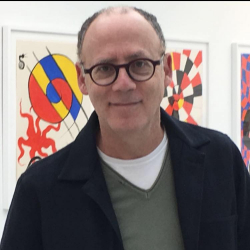 Latest posts by Greg Brodsky
(see all)