Stevie Wonder Does 'Songs in the Key of Life': 2015
by Greg Brodsky
For some 15 years I regularly drove past the Morris home in northern New Jersey knowing full well that I lived less than a mile from one of the true musical geniuses of American pop music. Despite that close proximity and my years in the music business, my timing was always off and I had never seen Stevland Morris – better known by the fitting stage name Stevie Wonder – in person, let alone perform.That changed when I saw the second-to-last date of his Songs in the Key of Life tour at Brooklyn's Barclays Center on April 12, 2015.
Very few artists have had the kind of run that Wonder enjoyed between 1972 and 1976, when he recorded five studio albums that showcased his remarkable singing, songwriting, musicianship and production skills: 1972's Music of My Mind and Talking Book (featuring the twin #1 hits "Superstition" and "You Are the Sunshine of My Life"); 1973's Innervisions ("Higher Ground," "Don't You Worry 'bout a Thing" and the epic "Living for the City"); 1974's tongue-twister Fulfillingness' First Finale (the infectious "You Haven't Done Nothin'" featuring labelmates the Jackson 5 and "Boogie on Reggae Woman") and 1976's two-record Songs in the Key of Life (most notably the #1 hits "I Wish" and "Sir Duke" plus "Isn't She Lovely").
Related: Looking back at the 1975-1979 Grammy Award choices for Album of the Year
The man was still only 26-years-old when Songs was released as his 18th album, on Sept. 28, 1976. Now the adult Wonder chose this opus to bring his cast of 40 to U.S. arena audiences for the past six months. The musicianship was truly special and there were songs that even the most ardent Wonder fans likely hadn't listened to in years like the aptly-named jazz fusion number "Contusion," the much-borrowed "Pastime Paradise" or "Another Star."
The back-to-back uptempo hits, "Sir Duke" and "I Wish," highlighted the first half and brought the crowd to its feet as Wonder's still-beautiful voice and his keyboard skills encouraged the horns to stretch out.
After intermission, one of Wonder's youngest daughters briefly joined him onstage, which led, naturally, into "Isn't She Lovely" with its extended harmonica solo and exceptional performances by the large percussion and horn sections and 12-member string section.
The album's finale, "Another Star," brought the return of the full band, which included India.Arie and 12 backup singers, and led into a brief hits medley for an encore: "Living for the City," "Uptight (Everything's Alright)," "Do I Do," and "I Just Called…" As the triumphant night ended with "Superstition," I nevertheless would've preferred a more traditional "Greatest Hits" tour – particularly from an artist with as long a list as Stevie.
Though I may never hear him perform such personal favorites as "For Once In My Life," "Signed, Sealed, Delivered" or "Master Blaster (Jammin')," it's still safe to say my bucket list now has one less item on it.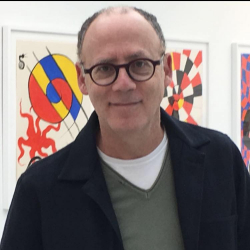 Latest posts by Greg Brodsky
(see all)