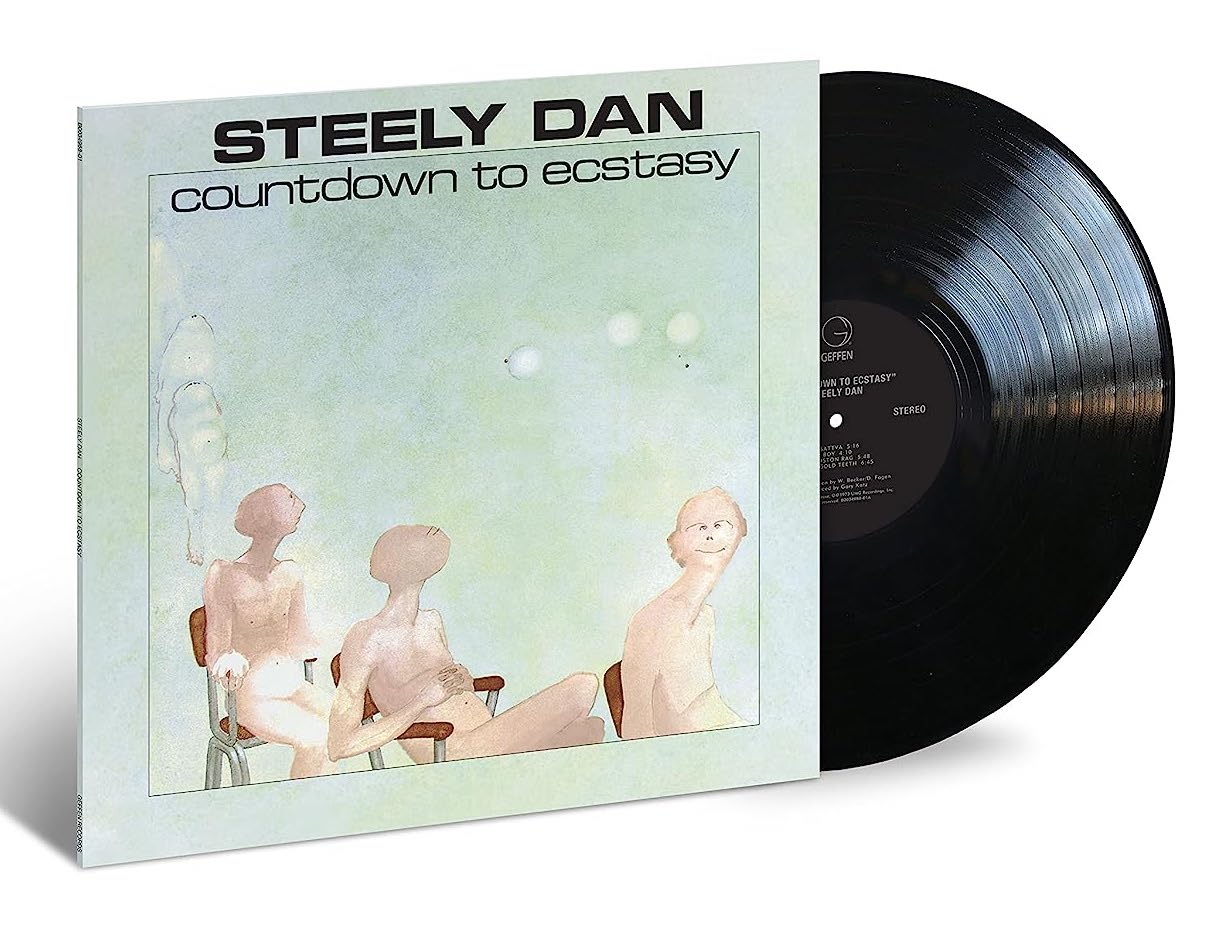 Steely Dan's classic ABC and MCA Records catalog continues its return to vinyl with an extensive yearlong reissue program of the band's first seven albums, which is being personally overseen by founding member Donald Fagen. The LPs, most of which haven't been widely available since their original release, will be available on 180-gram vinyl via Geffen/UMe. The vinyl edition of the band's acclaimed second album, Countdown to Ecstasy, arrived on May 26. The 1973 LP features such standouts as "Bodhisattva," "Show Biz Kids" and "My Old School," sung by Fagen who took over as lead vocalist.
There will also be a limited-edition premium 45 RPM version on Ultra High-Quality Vinyl (UHQR) from Analogue Productions, the audiophile in-house reissue label of Acoustic Sounds. Analogue Productions is also releasing this series of titles on Super Audio CD (SACD).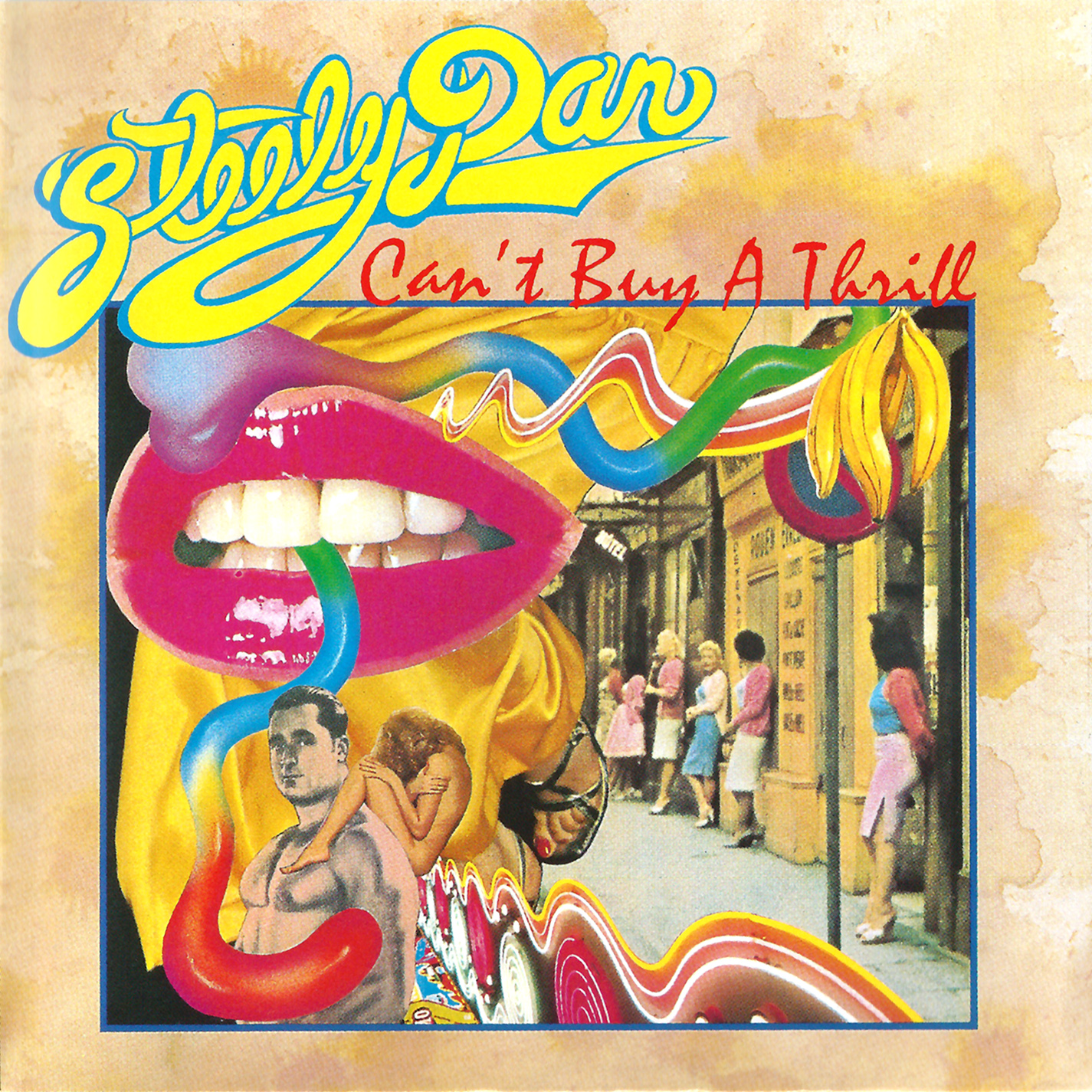 The series kicked off on Nov. 4, 2022, with the album that started it all, Steely Dan's legendary 1972 debut LP, Can't Buy A Thrill, for its 50th anniversary year, featuring the band's breakthrough hits, "Do It Again," "Reelin' in the Years," and the recently viral "Dirty Work," with original lead vocalist David Palmer.
Related: Our Album Rewind of Can't Buy A Thrill
Additional albums will roll out periodically throughout 2023 and will include 1974's jazzy Pretzel Logic, their first Top 10 album with the massive hit, "Rikki Don't Lose That Number;" 1975's swing-pop perfection Katy Lied, with highlights "Black Friday," "Bad Sneakers" and "Doctor Wu," and the addition of Michael McDonald on vocals; 1976's guitar-driven The Royal Scam, featuring "Kid Charlemagne" and "The Fez;" 1977's platinum-selling jazz-rock masterwork Aja, which includes the three hit singles – "Deacon Blues," Peg" and "Josie" – and the elegant title cut; and their final album for MCA, and last for 20 years, 1980's brilliant Gaucho, with "Hey Nineteen," and "Time Out Of Mind," featuring Mark Knopfler on guitar.
More from the label's announcement: All albums are being remastered by Bernie Grundman from the original analog tapes except for Aja, which will be mastered from an analog, non-EQ'd, tape copy, and Gaucho, which will be sourced from a 1980 analog tape copy originally EQ'd by Bob Ludwig. (There's no evidence the original tapes containing the flat mixes of Aja and Gaucho were delivered to the record label and it's presumed the tapes no longer exist.) Lacquers for UMe's standard 33 1/3 RPM 180-gram version will be cut by Alex Abrash at his renowned AA Mastering studio from high-resolution digital files of Grundman's new masters and pressed at Precision. They will be housed in reproductions of the original artwork.
Related: Our Album Rewind of Countdown to Ecstasy
[The 45 RPM UHQR version will be pressed at Analogue Productions' Quality Record Pressings on 200-gram Clarity Vinyl, packaged in a deluxe box, and will include a booklet detailing the entire process of making a UHQR along with a certificate of inspection. Each UHQR is pressed, using hand-selected vinyl, with attention paid to every single detail of every single record. All of the innovations introduced by QRP that have been generating such incredible critical acclaim are applied to each UHQR. The 200-gram records feature the same flat profile that helped to make the original UHQR so desirable.]
Becker and Fagen reunited as Steely Dan in the early '90s, touring successfully throughout the decade and releasing a live album in 1995 (Alive In America). In 2000, they released their multi-GRAMMY® winner, Two Against Nature, and were inducted into the Rock and Roll Hall of Fame in 2001.

Latest posts by Best Classic Bands Staff
(see all)