Steely Dan's 'Can't Buy a Thrill': All Systems Go
by Mark Leviton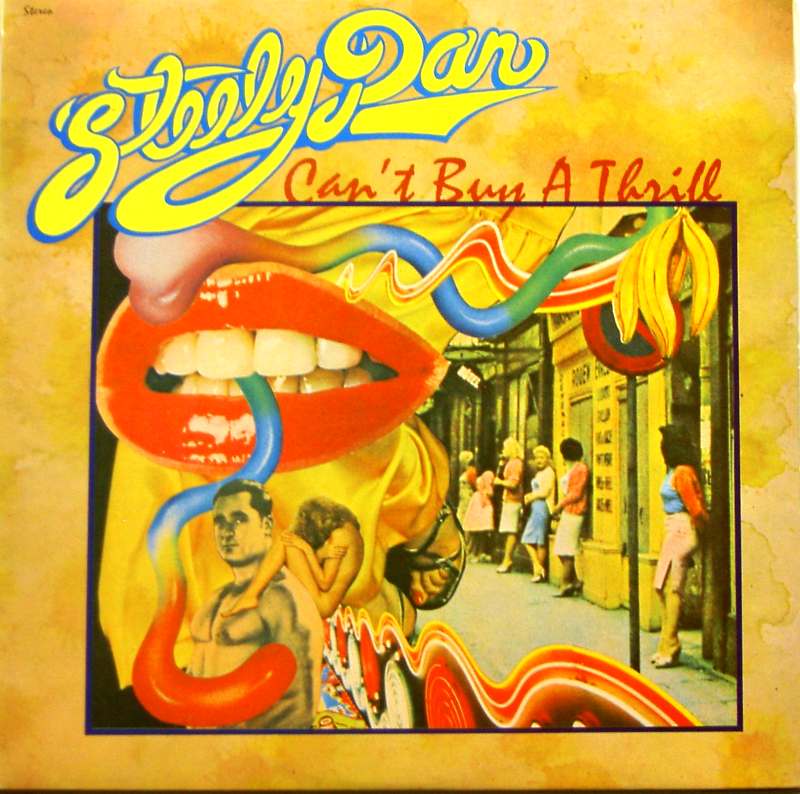 Before there was a band called Steely Dan, jazz-loving Bard College buddies Donald Fagen and Walter Becker had been kicking around the lower echelons of the music business for several years. The duo never broke into the New York City assembly-line songwriting world centered around the Brill Building, with songs like "Brain Tap Shuffle" and "Yellow Peril" proving mostly unsalable, and their time in Jay Black's group Jay and the Americans was later described by Fagen as "a long, horrible time—more or less images of toilets interspersed with arenas." (For his part, Black was known to refer to Becker and Fagen as "librarians on acid.")
Black's manager Kenny Vance paid for some song demos, which led to the recording of a pretty decent Becker/Fagen composition, "I Mean to Shine," by none other than Barbra Streisand for her 1971 album Barbra Joan Streisand. When producer Gary Katz (a.k.a. Gary Kannon) gave them an opportunity to move to Los Angeles and write songs for artists signed to the ABC-Dunhill label, they grabbed it. Perhaps the Southern California sunshine would allow their wiseass attitude to grow into the type of commercial success Randy Newman managed to find with his equally oddball ditties.
Related: Our Album Rewind of Steely Dan's The Royal Scam
Actually forming a real rock group and performing their quirky songs themselves was only a wisp of an idea until Katz encouraged them to gather a circle of session players and friends-of-friends and go into the fully appointed Village Recorders in Los Angeles in August 1972. The result was Can't Buy a Thrill, the debut album released that November by an aggregation named after a sex toy in a William Burroughs novel, with the LP title coming from the second line of Bob Dylan's "It Takes a Lot to Laugh, It Takes a Train to Cry." Produced with remarkable clarity by Katz and engineer Roger Nichols, the album was a hit, and yielded two major pop singles, "Do It Again" and "Reelin' In the Years." Steely Dan was launched.
Can't Buy a Thrill is tuneful and literate, and the musicianship can be exuberantly loose or scarily precise, perched midway between jazz, rock, and rhythm and blues. Fagen told writer Barney Hoskyns in 1991, "If we were ahead of our time, it was simply because we grew up with a certain natural ironic stance that later became the norm in society." The guitarist Denny Dias informed Sounds' Penny Valentine in 1973 that he was so sure Becker and Fagen were geniuses when he met them in 1969 that he "hung around for two years doing odd jobs like being a car wash boy until the band looked likely to be formed." The album only took a few weeks to record. "I guess the people who say it sounds thrown together are right; it was," Dias told Valentine. "Equally, the ones who like it—well, I guess it's fairly decent by any standards. Really we had just started learning to play together at that time."
The killer opener, "Do It Again," doesn't launch its wave of highly syncopated lyrics until a full minute has passed. The long instrumental intro combines drums and percussion from session ace Victor Feldman and Steely Dan's drummer Jim Hodder, a jazzy electric piano played by Fagen, Becker's slinky bass, some Wes Montgomery-like guitar licks from Jeff "Skunk" Baxter and Dias. The groove is irresistible. When he enters, Fagen's vocal is double-tracked (or engineered to appear so): "In the morning you go gunning for the man who stole your water/And you fire 'til he is done in but they catch you at the border/And the mourners are all singing as they drag you by your feet/But the hangman isn't hanging and they put you on the street." Talk about enigmatic lyrics!
Dias' quite spectacular solo is played on electric sitar, twisting and turning before yielding to Fagen's brilliant excursion on a Yamaha YC-30 "plastic organ." The infectious chorus may sell the track to a pop audience, but the imaginative arrangement and lyrics appeal to the prog-rock/jazz crowd as well.
Related: Steely Dan followed the debut with Countdown to Ecstasy
"Dirty Work" features a sensitive vocal by David Palmer, who joined the Can't Buy a Thrill sessions halfway through and never found a truly permanent home in the Steely Dan lineup. Palmer had recorded an album for Elektra as part of the Quinaimes Band, and Katz invited him to the sessions. Fagen's lack of belief in his own vocal abilities, and the general desire for a charismatic "front man" for live shows, brought Palmer into the fold, but he was gone before Steely Dan issued their follow-up Countdown To Ecstasy LP the next year. On "Dirty Work" his lead vocal is restrained and pretty on the verses, and blends well with Fagen on the choruses. The tenor sax solo is by Jerome Richardson, who pairs with Snooky Young on flugelhorn for some snazzy horn fills.
"Kings" is a complex, ever-evolving track that includes some terrific guitar work from guest Elliott Randall and more than a hint of the influence of Frank Zappa. Venetta Fields, Clydie King and Sherlie Matthews (collectively known as the Blackberries) provide the peppy background vocals. "Kings" is so overstuffed with ideas it verges on incoherence, but it does demonstrate what Steely Dan brought that other groups couldn't. Jim Hodder sings his own "Midnite Cruiser," the tale of a "gentleman loser" which fits remarkably well in the Becker/Fagen aesthetic. His voice is reasonably good, but plain—it would have been interesting to hear what Fagen could have done with it. Baxter and Dias once again lay down solos and fills that keep you guessing about where they're going next.
"Only a Fool Would Say That," sung by Fagen and Palmer, ends the first LP side. The lyrics seem to critique the 9-to-5 rat race, but teasing out meaning from a Becker/Fagen song is never easy: "The man in the street/Dragging his feet/Don't wanna hear the bad news/Imagine your face/There in his place/
Standing inside his brown shoes." The Wes Montgomery-style guitar octaves return, along with the fast mambo percussion groove that made "Do It Again" swing. It's like mutant bachelor-pad music.
"Reelin' In the Years," with its rightly celebrated guitar work from Elliott Randall, begins the second side of the LP. Fagen gives it one of his most assured lead vocals, and the pop music smarts of Becker and Fagen find full expression in the chorus, with its stacked harmonies: "Are you gathering up the tears?/Have you had enough of mine?" The arrangement drives ahead on Hodder's drumming and Fagen's acoustic piano. In 1985 Becker told this writer one of the attractions of working in Steely Dan was writing parts for specific players, in the old-school jazz style of Ellington, Basie and Monk. "Critics used to say that the session musicians we employed weren't really creative, just robots," he explained, "but if you work with the guys you know that's ridiculous. Somebody like Elliott Randall is very volatile, never plays the same thing twice. Consumers would have to hear all 60 takes before they'd realize that we could only pick one to make the record and they were all different!" You can listen to "Reelin' In the Years" just for Randall's pyrotechnics, but it's got something terrific around every corner.
"Fire In the Hole" is what Becker and Fagen referred to in a 1972 interview as their "old strange material, more complex, more sophisticated to a certain extent, harmonically and lyrically too." Fagen's piano blends Professor Longhair and Bud Powell, and Baxter adds a pedal steel guitar that at first underpins Fagen and then flies off into a beautifully odd country-inflected solo. The pedal steel holds over for "Brooklyn," Palmer's second lead vocal. It's a beautiful song, the most conventional on the album, and it's a shame it faded away in the Steely Dan repertoire once Palmer decamped.
Sung by Fagen and Palmer, "Change the Guard" looks forward to "My Old School" on Countdown to Ecstasy in its rhythm and upbeat cheerfulness, but it's the album's only blah cut (except for more terrific guitar work). "Turn That Heartbeat Over Again" is another older song, and contains the album's only triple-lead vocal as Becker joins Palmer and Fagen. It keeps changing time signature and harmonic direction, and the lyrics are film noir-infused: "With stocking face I bought a gun/The plan was set the plan was done/Looked at my watch and started for the door/Now the food here ain't so good no more/ And they closed the package store." Baxter and Dias are again in top form. The last sound on the album is a light cymbal run and some chimes, bringing the percussion that starts "Do It Again" full circle.
Can't Buy a Thrill made it to #17 on the Billboard album chart, and the two hit singles meant they were a constant presence on FM and AM dials. "The Dan" toured for the remainder of 1972 and all of 1973 as their second album extended their popularity further, but by 1974 they had quit the road, only returning 20 years later to become one of the biggest concert draws around, playing songs from their nine studio albums, every one a winner, from Can't Buy a Thrill to Everything Must Go. After Becker passed away of cancer on Sept. 3, 2017, Fagen decided to keep Steely Dan active; their latest release is a live album recorded in 2019, Northeast Corridor. Of course, it includes a rousing version of "Reelin' In the Years."
Watch Steely Dan perform "Do It Again" live on The Midnight Special
When Fagen and Co. tour, tickets can be purchased here.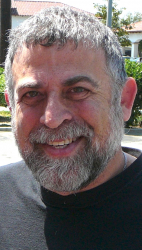 Latest posts by Mark Leviton
(see all)