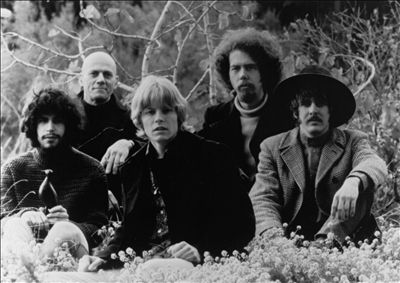 Some of you might have asked in the wake of the 2016 Led Zeppelin plagiarism trial: Just who is this band Spirit? Those alive and listening in in the late '60s and early '70s can tell you: One of the finest rocking psychedelic bands of the era. We could also tell you about how they recorded such irresistibly hooky classics as "Mr. Skin," "Fresh Garbage," "Animal Zoo" and "Nature's Way." Or how guitarist/singer Randy California played with Jimi Hendrix. Or how guitarist/singer Jay Ferguson and bassist Mark Andes went on to start Jo Jo Gunne, and Andes later played with Firefall and Heart. And how they did manage to score one gold (and fondly remembered) album: 1970's The 12 Dreams of Dr. Sardonicus. Can we say influential?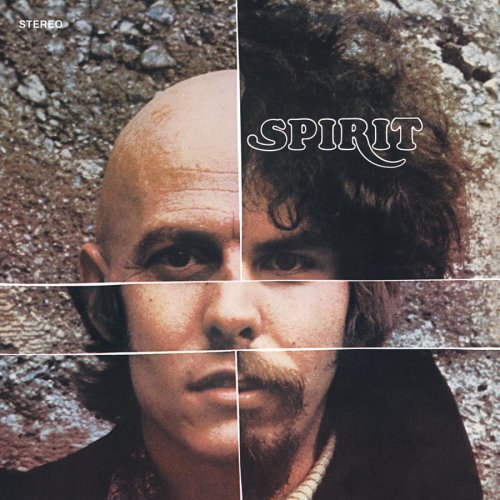 But the best way to show you how special Spirit was is to ask you to simply listen to and dig this clip.
And judge this band – whose other members were drummer Ed Cassidy and keyboard player John Locke – by the company they keep in this truly Classic Video. It's a redux of perhaps their best song, "I Got a Line on You" (a #25 hit in its first 1968 incarnation, and covered by the Hollywood Vampires in 2015) that was on the group's second reunion album in 1984, titled Spirit of '84 in the U.S. (and The Thirteenth Dream in the rest of the world).
First… the studio version of the song…
Joining Spirit on the 1984 album and in this live video performance are: guitarist Jeff "Skunk" Baxter (Steely Dan, Doobie Brothers), guitarist Bob Welch (Fleetwood Mac; it took Lindsey Buckingham and Stevie Nicks to replace him), Joe Lala (CSNY, Bee Gees, Manassas and many more), drummer Keith Knudson (Doobie Brothers), guitarist Howard Lesse (Heart) and other notables. There's only one word to describe this super-jam: Killer!
Guitarist Randy California (nee Randy Craig Wolfe) was born February 20, 1951. He died January 2, 1997, in a drowning accident, while rescuing his son (who survived).

Latest posts by Best Classic Bands Staff
(see all)