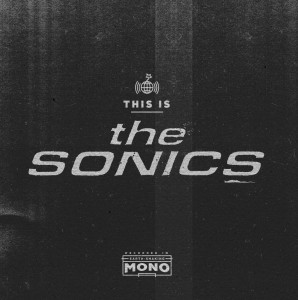 Sonics
This Is the Sonics
(ReVox)
In A Word: Faithful
Northwestern rock 'n' roll is a hardy strain. It survived the softening of early '60s pop and the eclecticism of the British Invasion, remaining purest with Tacoma's Sonics, back with their first full new album in nearly 50 years. That timespan has spawned no artistic "growth;" they're still channeling Little Richard with added crunch (courtesy of guitar mainstay Larry Parypa, the glue on This Is…).
It may seem incongruous for septuagenarians to nudge you to "Look at Little Sister," but would you rather have them concocting dubstep drops or neo-shoegaze drones? (When they stray off-topic with track 11, "Save the Planet," you realize you were happier back on track three, "Bad Betty.")
Related: Sonics plan 2017 tour
By a convergence of unfortunate timing, I heard this album soon after I played Explosives, Mark Shipper's optimal Sonics archive compilation, so it's clear the new material can't match mid-'60s monsters such as "Strychnine" or "He's Waiting." But a half-century later it comes impressively close, particularly on a cover – Eddie Holland's mod anthem "Leaving Here" – that could have been in their vintage setlist, and another surprising choice: the '70s Kinks riff-rocker "The Hard Way." Each adds a powerful new boom to a classic sonic canon.
Don't miss a post! Sign up for Best Classic Bands' Newsletter; form is on every page.

Ken Barnes started writing about music for publications such as Fusion and Phonograph Record, also editing, typesetting and fetching snacks at the latter. He was also co-editor of pioneering rock fanzine Who Put the Bomp after it had already done its pioneering, and wrote for another pioneering zine, The Rock Marketplace. Later he wrote for Rolling Stone and Playboy and had singles columns in New York Rocker, CREEM and Rock & Roll Confidential while maintaining a parallel existence as an editor at music biz trade publication Radio & Records, semi-pioneering Microsoft music website Music Central, and once-prominent newspaper USA Today. He is currently trying to catch up on everything he missed while engaged in those activities.

Latest posts by Ken Barnes (see all)