'Sonic Boom' Book Tracks Spectacular Rise of Warner Bros. Records
by Greg Brodsky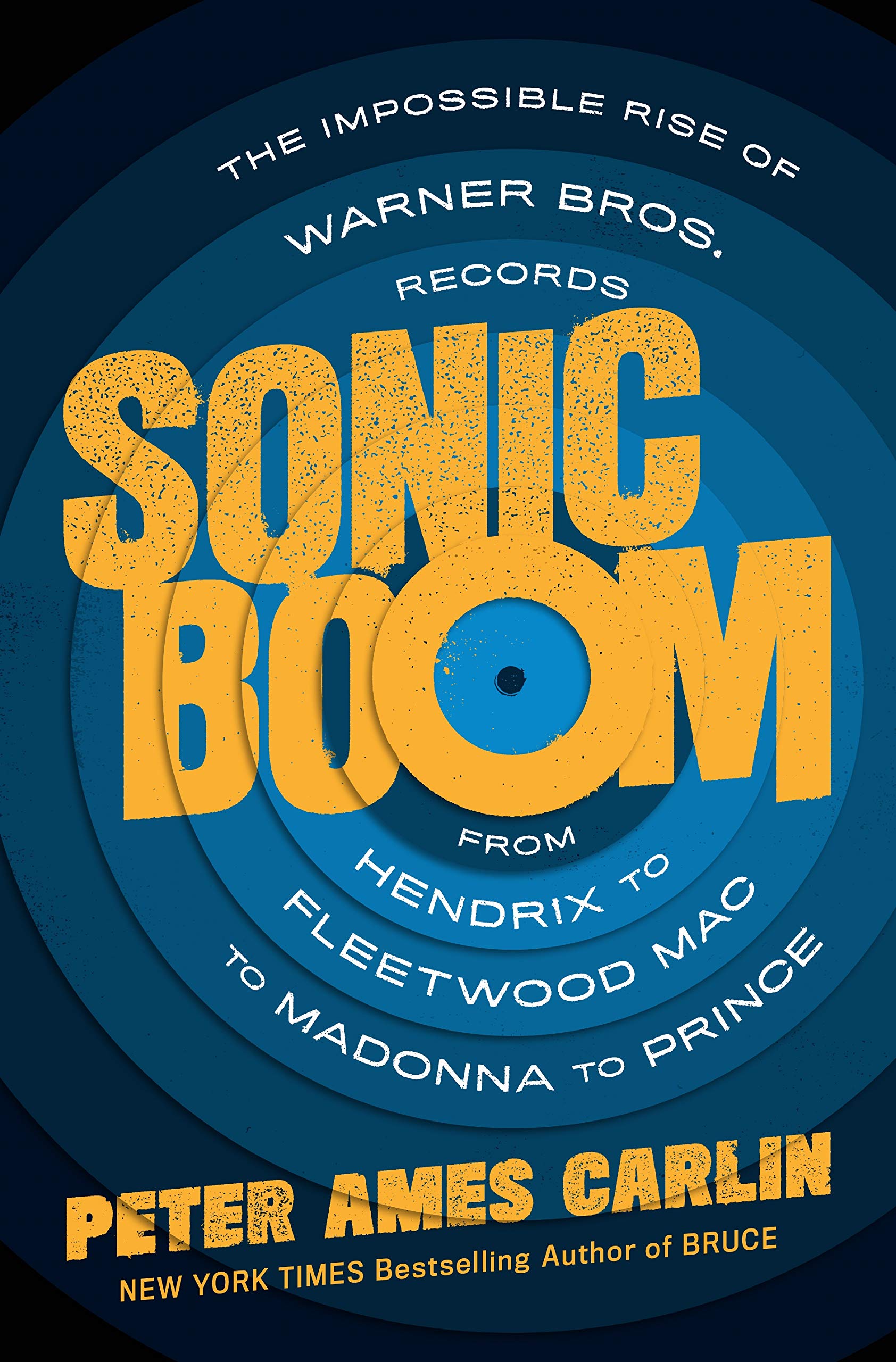 The historic roster of Warner Bros. Records and its subsidiary labels reads like the top tier of inductees in the Rock and Roll Hall of Fame: Jimi Hendrix, George Harrison, Neil Young, Fleetwood Mac, Van Halen, the Grateful Dead, Joni Mitchell, James Taylor, Prince, Madonna, Tom Petty, the Doobie Brothers and dozens of others.
But the most compelling figures in the label's story are the executive team led by Mo Ostin and an unlikely crew of hippies, eccentrics and enlightened execs who read the generational writing on the wall in the mid-1960s. Their story is shared in a comprehensive new book, Sonic Boom: The Impossible Rise of Warner Bros. Records from Hendrix to Fleetwood Mac to Madonna to Prince. The title, from music journalist and biographer Peter Ames Carlin, arrives Jan. 19, 2021, via Henry Holt and Co.
In 1960, Frank Sinatra chose Ostin to head his own label, Reprise Records. Three years later, Warner Bros. purchased Reprise and Ostin assumed a much larger role. The author offered some of his findings with Best Classic Bands below.
From the book's announcement: By recruiting outsider artists and allowing them to make the music they wanted, Ostin and his colorful staff transformed an out-of-touch company into the voice of a generation. Along the way, they revolutionized the music industry and, within just a few years, created the most successful record label in the history of the American music industry.
How did they do it? It all goes back to the day in 1967 when the newly tapped label president Mo Ostin called his team together to share his grand strategy for the struggling company: "We need to stop trying to make hit records. Let's just make good records and turn those into hits."
He ushered in a counterintuitive model that matched the counterculture. His offbeat crew reinvented the way business was done, giving their artists free rein while rejecting out-of-date methods of advertising, promotion and distribution. And even as they set new standards for in-house weirdness, the upstarts' experiments and innovations paid off, to the tune of hundreds of legendary hit albums.
Ostin was revered by the label's artists. George Harrison, for whom Warner Bros. marketed and distributed his Dark Horse label, recorded a song, simply called "Mo," in tribute.
Best Classic Bands asked the book's author, Carlin, via email, to share some anecdotal artist stories. "There's the debutante party [the label] threw for Alice Cooper at the Ambassador Hotel in 1971," he wrote, "with the Cockette female impersonator troupe dressed as cigarette girls handing out smokes, dildos and tubes of Vaseline, waiters in gorilla suits and a 400-lb. stripper singing 'Happy Birthday' to [Mo Ostin's wife] Evelyn, who could only sputter in disbelief and ask [senior exec] Joe Smith if they were really supposed to be there. Smith: 'Where else in the world would you rather be?'"
The label's non-traditional headquarters in Burbank, Calif., looked like a ski lodge–its nickname was the Chalet–and the unique environment encouraged the staff's creative juices. For years, Warner Bros. Records offered a series of so-called loss leaders to the public… literally two-record sets for just $2-3.00 that featured dozens of tracks from its eclectic roster. The very first one, The 1969 Warner/Reprise Songbook, included songs from Randy Newman, Joni Mitchell, the Kinks, Van Morrison, Tiny Tim and Jimi Hendrix, among its 23 tracks.
Carlin does a great job of documenting what made the label so unique and influential. He told us about Peter, Paul and Mary's "barnstorming tour to promote their first album, with Joe Smith driving them from one midwestern college campus to the next, with their own p.a. system and boxes of albums in the back."
The author shares how Bob Newhart was signed by the label's founding president Jim Conkling in the label's record warehouse in Chicago, and how the recording of his smash debut album, 1960's The Button-Down Mind of Bob Newhart, was literally his first live performance. "Newhart's own recollection was that he had to fend off a drunk woman who kept shouting, 'This is a bunch of crap!' as he tried to get through his set." The album reached #1 and was the unlikely winner of the Grammy Award for Album of the Year.
Carlin interviewed Mo Ostin at length and also had multiple and/or lengthy interviews with senior label execs, producers and associates, including many names that careful readers of album liner notes may recognize: Lenny Waronker, Joe Smith, Russ Thyret, Jimmy Bowen, Eddie Rosenblatt, Carl Scott, Georgia Bergman, Ted Templeman, Jac Holzman, Michael Ostin, David Geffen, Howie Klein, Danny Goldberg, Russ Titelman, Irving Azoff and "a legion of artists, artist managers, etc." He was also given access to the personal archives and unpublished memoirs of the label's late senior exec, Stan Cornyn.
While researching the book, Carlin was able to get first-person accounts from members of such Warner Bros. acts as Little Feat, the Doobie Brothers, R.E.M., Randy Newman, Arlo Guthrie and many others.
When Ostin departed the label in 1994, he was presented with a 6-CD collection, Mo's Songs, "produced by the artists and staff of Warner Bros. Records, past and present," with music spanning his unparalleled tenure. He was inducted into the Rock & Roll Hall of Fame in 2003.
The Warner Bros. Records of today – now shortened for legal reasons to Warner Records when the music group was sold by its parent company – bears no resemblance to the hip label that influenced the '60s, '70s, and '80s. Much of the label's classic rock artists' catalog is marketed by the Warner Music Group's Rhino imprint.
Carlin is a New York Times bestselling music biographer who has previously chronicled the lives and careers of Paul McCartney, Bruce Springsteen, the Beach Boys and Paul Simon.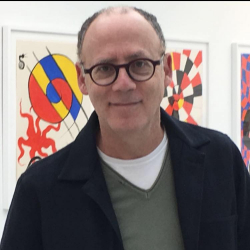 Latest posts by Greg Brodsky
(see all)