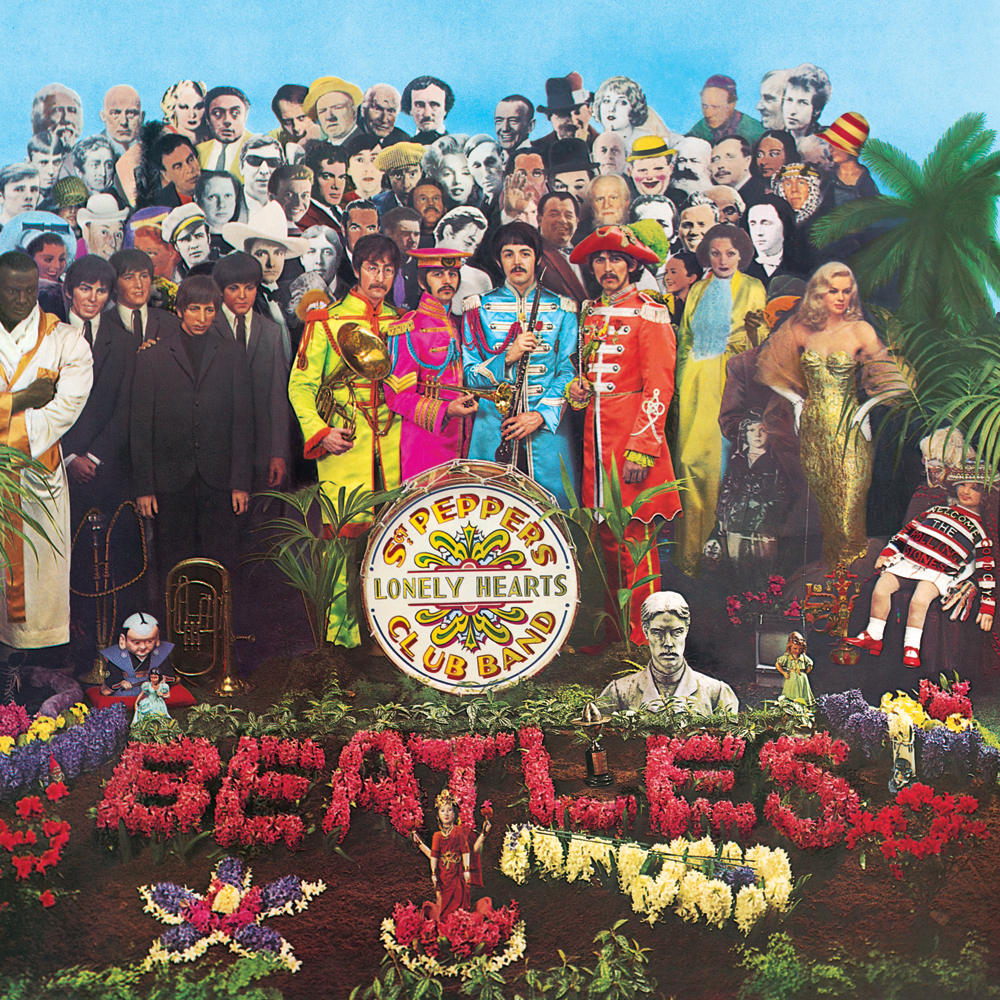 When the British photographer Michael Cooper got the call in March 1967 to do a photo shoot for The Beatles, he wasn't taken by surprise: Cooper, in his mid-20s, was already friendly with all of the major rock groups in London, was indeed part of their inner circle. A few years earlier, through art dealer Robert Fraser, he'd been introduced to some of the top musical stars of the day and they often welcomed him to tag along, with his cameras in tow. Just a month earlier he'd been at Keith Richards' home when the police burst in looking for drugs, arresting Richards, Mick Jagger and others.
Paul McCartney explained to Cooper the concept of the new album they had in mind and asked if Cooper might shoot the artwork for it in his studio: For the cover, they would take on the guise of another group entirely, one called Sgt. Pepper's Lonely Hearts Club Band. That, in fact, was to be the name of the album. McCartney's idea, which he'd sketched out in ink for artists Peter Blake and his wife Jann Haworth (they'd been suggested by Fraser), was based on an old photograph depicting Paul's father's old orchestra, gathered around a bass drum that read Jim Mac's Band.
Watch Peter Blake and Paul McCartney talk about the Pepper cover
McCartney had something much more striking in mind for the Beatles' cover though. He wanted a collage that gathered life-sized cardboard cut-out photographs of famous historical figures standing together: famous actors (Marlon Brando, W.C. Fields, Tony Curtis), actresses (Mae West, Shirley Temple, Marilyn Monroe), literary figures (Lewis Carroll, Oscar Wilde), fellow rocker (Bob Dylan, Dion), philosophers, yogis, comedians and more, plus dolls, instruments, greenery, statues and other ephemera. It was all to be very colorful, in contrast to the stark black and white drawing that had graced their previous album cover, Revolver.
#OTD #1967: #TheBeatles' #SgtPepper photographic session. "We all just chose oddball things from everywhere and put them together. We all chose our own colours and our own materials: 'You can't have that, he's having it…'" – Paul. Listen to the album: https://t.co/MuDdtgRq73 pic.twitter.com/q4oHis4YXM

— The Beatles (@thebeatles) March 30, 2018
Related: BCB's review of the Sgt. Pepper 50th anniversary deluxe edition
The Beatles themselves would appear twice on the cover, once as they looked in 1964—in wax sculptures borrowed from Madame Tussauds—and then live and in person, newly mustachioed and decked out in brightly colored military band finery, standing behind a bass drum reading SGT. PEPPERS LONELY HEARTS CLUB BAND, itself situated behind a lovely red floral display spelling out BEATLES. Above the cast, nothing but blue sky.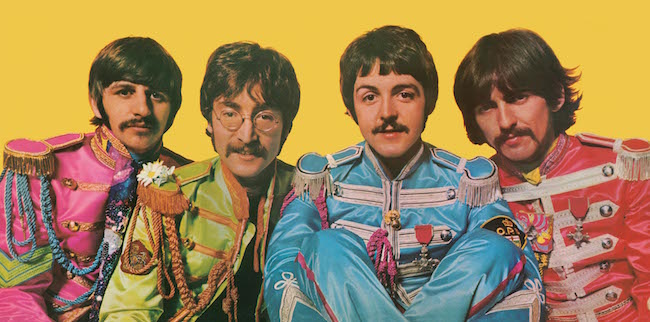 Over a period of eight days, Blake and Haworth created the set in Cooper's Chelsea studio, using the cut-outs. It was no easy task—in fact, three full-time assistants were hired to help put it all together just right.
On the afternoon of March 30, 1967, the Beatles arrived at the set. They posed in front of the display and a number of shots were taken by Cooper. The Beatles were then photographed for the inner spread of the gatefold cover, a simple portrait in front of a yellow background.
Blake, Haworth and Cooper were paid flat fees (totaling around £3,000) for their work and the use of Cooper's studio, and on May 26, 1967, one of the most cherished albums in the history of music was released, featuring on its front one of the most recognizable pieces of art of the 20th century. For their part, Blake and Haworth won the 1968 Grammy Award for Best Album Cover, Graphic Arts. Sadly, Cooper committed suicide in 1973.
Listen to an early take of "Lucy in the Sky With Diamonds"

Latest posts by Best Classic Bands Staff
(see all)