Sire Records Founder Seymour Stein, Who Signed Talking Heads, Madonna, and The Ramones, Dies
by Best Classic Bands Staff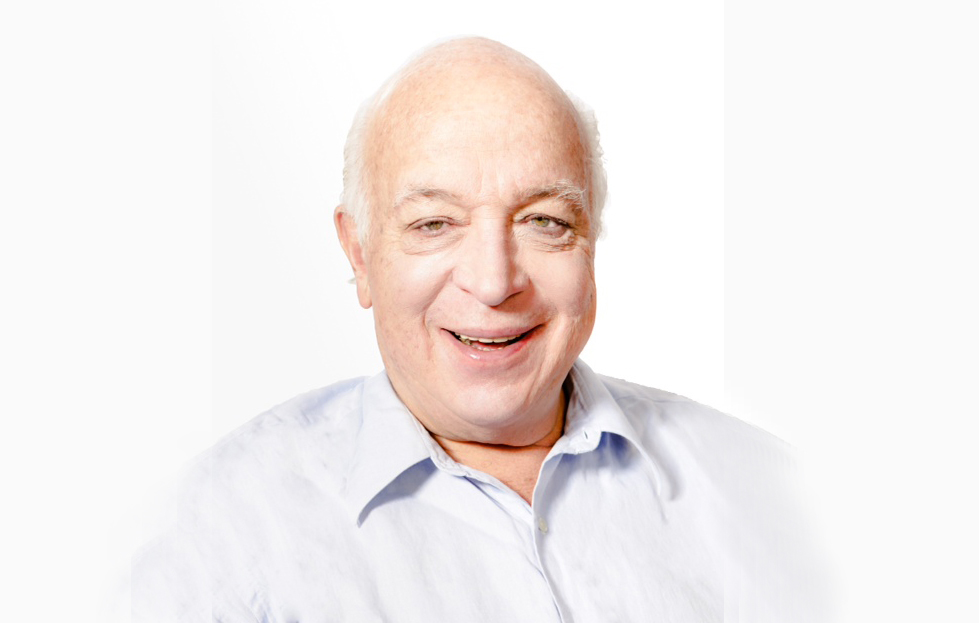 Seymour Stein, who co-founded Sire Records in 1966, and ultimately launched the recording careers of such music stars as Madonna, Talking Heads, Pretenders, the Ramones, and many others, died today (April 2, 2023). The news of his passing, following a battle with cancer, at age 80, was announced by his family through veteran music industry publicist Bob Merlis. During his decades-long tenure with Sire, the label was a goldmine for cutting-edge music, from popular trailblazers like Talking Heads and Tom Tom Club, Depeche Mode, The Smiths, the Cure, Echo and The Bunnymen, Erasure, The Cult, The Undertones, Madness, The Replacements, Ice T, k.d. lang, and Seal. The legendary executive received a Lifetime Achievement Award from the Recording Academy in 2018, the same year that he announced that he was leaving Sire and Warner Bros. Records after more than 40 years.
Stein, born April 18, 1942, grew up in World War II era Brooklyn, NY, rushing home from the synagogue to hear the weekly rundown of the top 25 music chart. Since the late '50s, Stein was wherever music was happening: Billboard, Tin Pan Alley, the British Invasion, CBGB, Studio 54, Danceteria, the Rock and Roll Hall of Fame. His passion for music took root during his early days as a Billboard editorial staffer while still in high school. Following his graduation in 1959 Stein worked in the chart department there for over two years before moving to Cincinnati to get a grass roots education of the music business at King Records, returning to New York in 1964.
Stein was an early champion of the punk and new wave music—a term he reportedly coined—that was breaking out of the downtown New York City clubs and elsewhere in the mid-'70s. In addition to the artists above, he also signed the American bands the Flamin' Groovies, the Dead Boys, and Richard Hell and the Voidoids. From Britain he signed Aztec Camera, Echo and the Bunnymen and Modern English. He was also behind such one-off hits like M's "Pop Muzik," Plastic Bertrand's "Ca Plane Pour Moi" and Soft Cell's "Tainted Love."
Stein founded Sire in 1966 with record producer Richard Gottehrer (early pre-punk signings included Climax Blues Band and Focus) and in 2005 was inducted into the Rock and Roll Hall of Fame, of which he was a co-founder, (in the Ahmet Ertegun Award lifetime achievement category). He published his memoir, Siren Song: My Life in Music, in 2018.
In a rare collective post, Talking Heads wrote on April 3: [We] are saddened to learn that Seymour Stein has died. He was our champion. He fought bravely for us and he remained loyal to us until the end. Some people can spot a diamond in the rough and Seymour was one of them. He offered us a record deal after seeing us only one time at CBGB, before even we felt we were ready. He waited impatiently for eighteen months until we finally said yes to his offer. Seymour's life was one of great success and also great tragedy, but through it all he remained crazy about music. To hear him sing one of our own songs to us while barreling down Broadway in a Checker cab was one of our life's great delights. We say this with respect to his beautiful daughter Mandy and to all of the Sire Records family. He was a mensch that we and the music business will never forget.
Chris, Tina, David and Jerry.
Talking Heads' Jerry Harrison wrote separately, "Seymour was a true original and a remarkable 'record man.' Without the backing of a large record company, he had to find artists in the earliest moments of their careers. For decades his taste was spot on and there are very few who can match his track record. He also had the good sense and confidence to let artists make their own decisions: Talking Heads determined the direction of each album, designed all of our early covers, and directed our own videos. We were lucky to have such a strong ally who had both confidence in us and in his intuition. He will be sorely missed."
Watch Talking Heads perform "Don't Worry About the Government"
Stein first saw the Ramones in 1975, and was immediately drawn to their black leather, angry chords and one-of-a kind loud and fast melodies that were their hallmark. "It was like sticking my hand in a live electric light socket," Stein recalled of his first exposure to the band. "The jolt went right through me." The Ramones' eponymous first album was recorded for less than $10,000 and released on Sire in 1976. It remains one of the seminal albums in rock and roll history.
That same year, Warner Bros. Records struck a distribution deal with Sire. A major non-New Wave discovery during that period was a rising young dance-music artist named Madonna. Sire released her first single ("Everybody"/"Burning Up") in the fall of 1982, but at a meeting several months earlier sensing her long term staying power, famously held at a New York hospital room where he was recuperating from a heart infection, Stein signed her to a multi-album deal.
Related: Madonna shared her tribute to Stein
Ice T wrote, "Seymour Stein passed away. He signed Me, BodyCount, Madonna, Lou Reed, Talking Heads, The Ramones and many more incredible groups. He asked me of all people the induct him into the RockNRoll Hall of Fame. It's a sad day for me and all of music. Love you Seymour 🙏 RIP."
Modern English, the British band whose 1982 single, "I Melt With You," remains a popular song on classic rock stations, wrote, "Seymour Stein and Sire were instrumental in helping to break us in the United States. We've heard (and told) many stories about his revered taste and talent as a leader in the music industry. Rest in peace."
With Stein's passing, the list of label executives from that golden era is dwindling, led by such figures as Clive Davis, Berry Gordy, Jr., Jac Holzman, David Geffen, Herb Alpert and Jerry Moss.
Related: Musicians we've lost in 2023

Latest posts by Best Classic Bands Staff
(see all)