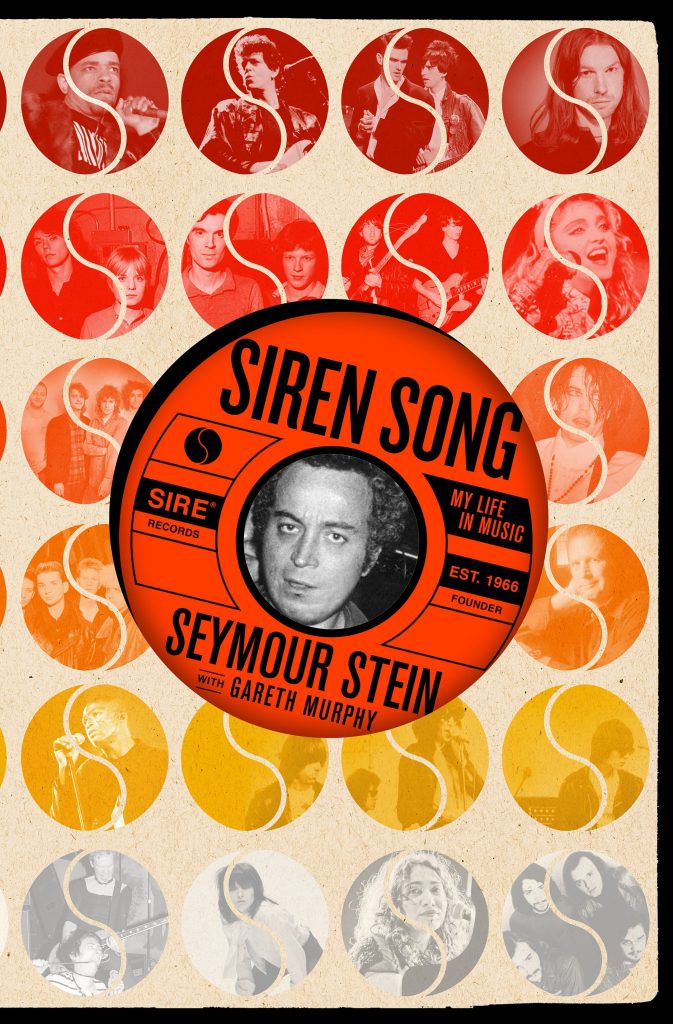 Update (July 21): The Recording Academy honored Sire Records founder Seymour Stein with a Lifetime Achievement Award on July 14, at Dolby Theatre in Los Angeles. Stein has also announced that he will leave Sire and Warner Bros Records after more than 40 years. Stein expressed a desire to "return to his indie roots…the time has come to move on to the next phase of my career, leaving Sire in the hands of Rani Hancock, whom I sincerely wish all the luck in the world."
Here is our original report on Stein's recently published memoir.
The memoir of Sire Records founder and chairman Seymour Stein, Siren Song: My Life in Music, will be published by St. Martin's Press on June 12. Stein is responsible for signing such legendary artists as The Ramones, Madonna, Talking Heads, The Cure, The Pretenders, Depeche Mode, Lou Reed, k.d. lang, the Smiths and many others.
According to a press release, Siren Song, co-authored by Gareth Murphy, "is Stein's story, from growing up in WWII era Brooklyn, rushing home from the synagogue to hear the weekly rundown of the top 25 music chart, through launching the careers of some of the biggest music stars we know today. Since the late '50s, Stein's been wherever it's happening: Billboard, Tin Pan Alley, the British Invasion, CBGB, Studio 54, Danceteria, the Rock and Roll Hall of Fame, the CD crash."
The release says, "Brimming with hilarious scenes and big personalities, Siren Song's bigger story is about modernity in motion, and the slow acceptance of diversity in America—thanks largely to daring pop music. Including both the high and low points in his life, Stein touches on everything from his discovery of Madonna to his wife Linda's violent death." Pre-order it here.
Related: The Ramones have a NYC street named after them
Stein was an early champion of the punk and new wave music that was breaking out of the downtown New York City clubs and elsewhere in the mid-'70s. In addition to the artists above, he also signed the American bands the Flamin' Groovies, the Dead Boys, Richard Hell and the Voidoids, and the Replacements. From Britain he signed Aztec Camera, Echo and the Bunnymen and Modern English. And from Australia he signed punk-rockers like the Saints and Radio Birdman. He was also behind such one-off hits like M's "Pop Muzik," Plastic Bertrand's "Ca Plane Pour Moi" and Soft Cell's "Tainted Love."
Stein founded Sire in 1966 (early pre-punk signings included Climax Blues Band and Focus) and was inducted into the Rock and Roll Hall of Fame in 2005 (in the Ahmet Ertegun Award lifetime achievement category).
Watch Talking Heads perform "Don't Worry About the Government"

Latest posts by Best Classic Bands Staff
(see all)