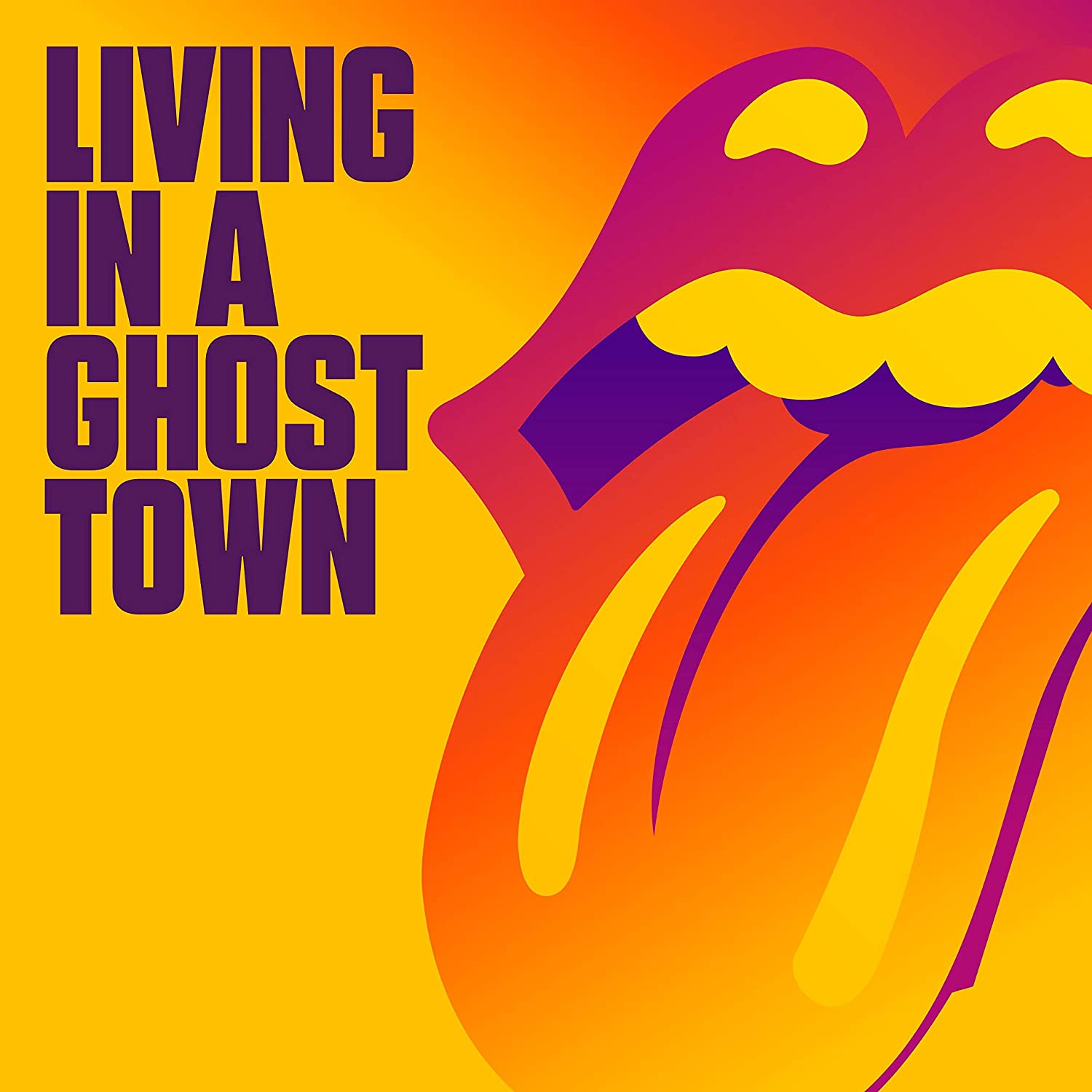 The Rolling Stones released a new song, "Living in a Ghost Town," during the early weeks of lockdown. The surprise release at 12 noon ET on April 23, 2020, came at a time when the group was expected to be getting ready for the 2020 edition of its No Filter tour. That 15-date North American run was scheduled to begin May 8 and continue through July 9, but the band postponed it on March 17, citing "the ongoing global coronavirus pandemic." Two hours later, at 2 p.m. ET, the band released a video of the song.
When they released the track, the Stones noted that they "had been in the recording studio working on new music before the COVID-19 lockdown and one particular track they've been working on, 'Living In A Ghost Town,'  really resonates with what we're living through right now, so they wanted to share it with you. Recorded in LA, London and in isolation!"
A video for the song was released two hours later. It includes photos and video images of empty streets in London, Los Angeles, Kyoto and other cities, often juxtaposed with members of the band in a recording studio. "You can search for me," sings Mick Jagger, "I have to go underground."
"Life was so beautiful," he sings to a reggae beat, "then we all got locked down."
The song, the Stones' first of original music since 2012, was recorded "well over a year ago," says Keith Richards, "part of a new album… ongoing thing, and then shit hit the fan [and] Mick and I decided that this one really needed to go to work right now. Stay safe."
Mick Jagger told Beats 1, "It wasn't written for now but it was just one of those odd things. It was written about being in a place which was full of life and then now is all bereft of life, so to speak.
"When I went back to what I had written originally, it was all full of plague terms. I never actually used that, though." (More of the interview below.)
The new song's release comes five days after their well-received performance of "You Can't Always Get What You Want" on last Saturday's One World: Together at Home event that was broadcast and streamed around the world.
Listen to "Living in a Ghost Town"
Joining Richards, Mick Jagger, Charlie Watts, and Ronnie Wood on the track are Darryl Jones on bass guitar and Matt Clifford on keyboards, French horn, sax and flugelhorn. The song was also released on 10-inch orange-colored vinyl.
Watch the official video, directed by Joe Connor
Watch Jagger's interview with Zane Lowe of Beats 1 on the day of the song's release
The stadium tour was first revealed Feb. 6, and would have marked their first concerts since 2019's North American tour. While not surprising, given the Covid-19 outbreak, this was the second year in a row that the Stones had been forced to postpone a tour. The tour ultimately took place in 2021.
Related: Our 2019 review of a "spectacular" Stones concert
Watch the Stones' performance on the One World broadcast
Both Jagger and Richards spoke briefly about the recording.
'Living In A Ghost Town' out everywhere at 5pm BST today – thanks to Beats 1 for the first play pic.twitter.com/mUlnxpcliA

— Keith Richards (@officialKeef) April 23, 2020
The Stones were in the studio recording new material before the lockdown & one song – Living In A Ghost Town – we thought would resonate through the times we're living in. It's out at 5pm BST today and you can hear the track and interview on @Beats1 now! https://t.co/MkrRESZwY6 pic.twitter.com/4rHPctkwws

— Mick Jagger (@MickJagger) April 23, 2020
The Stones' last studio album was Blue & Lonesome, released Dec. 2, 2016. All of its songs were covers of vintage blues tunes originally recorded between 1955-71. Of the dozen tracks, several were originally cut by artists who recorded for Chicago's Chess Records; four of them alone came from the discography of Little Walter, a harmonica player and vocalist who recorded for the Chess subsidiary Checker Records.
Listen to "Just Your Fool," from 2016's Blue & Lonesome
A new studio album is expected in 2023.
One day after releasing "Living in a Ghost Town," Keith Richards shared a brief clip of its recording session.
Recording 'Ghost Town', in Los Angeles 2019! pic.twitter.com/APQejk1odf

— Keith Richards (@officialKeef) April 24, 2020

Latest posts by Best Classic Bands Staff
(see all)