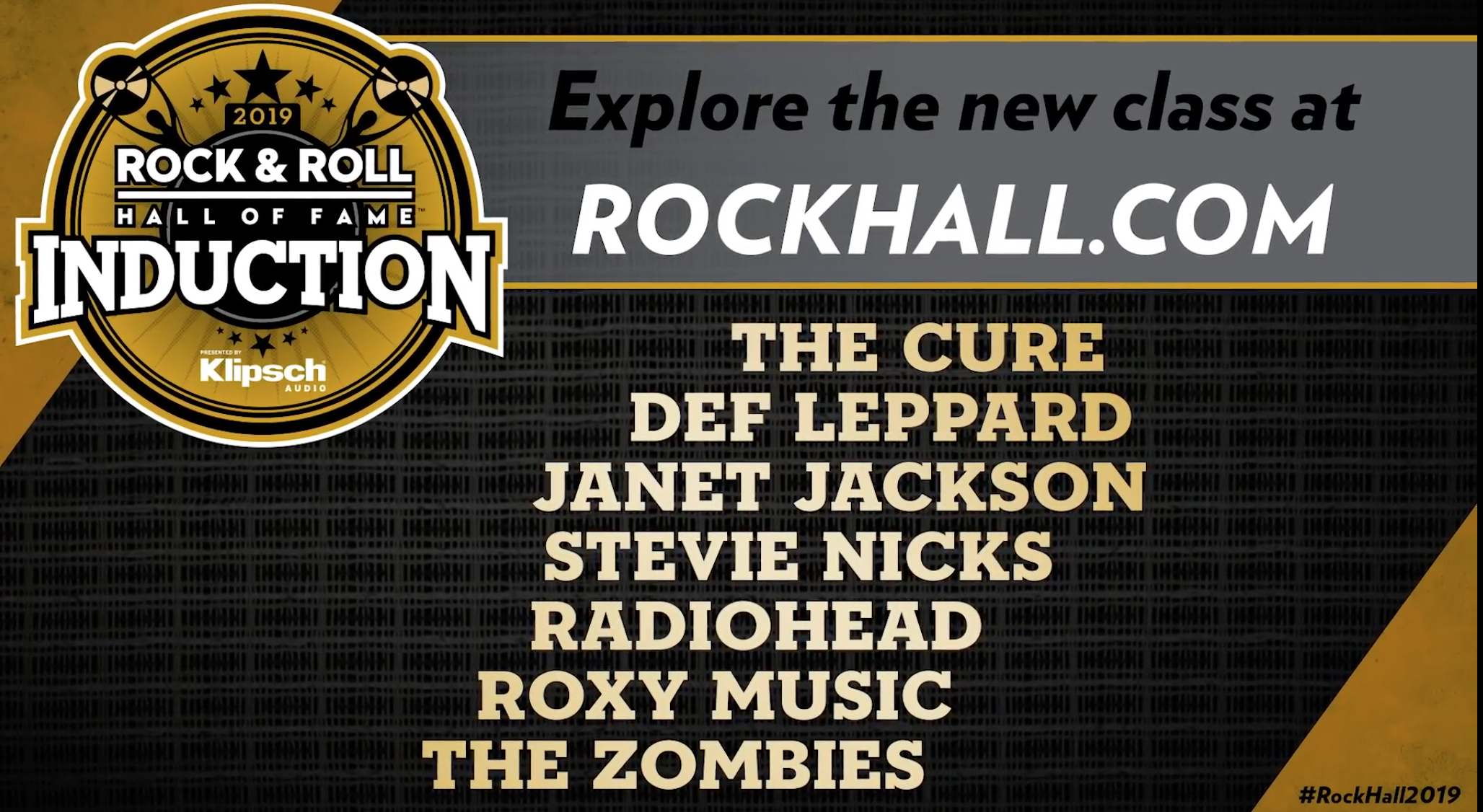 The inductees of the Rock Hall's Class of 2019 took to social media to express their gratitude for the selection. Many thanked their fans. One prominent member thanked the "numerous people behind the scenes."
Another — from a band that had been nominated several previous times — noted: "You do start to doubt that it could happen."
Def Leppard frontman Joe Elliott spoke for the band — which won the fan vote — when he said: "Guys… girls… everybody… thank you so much for voting for us. We will be there in March because of you."
It's official, we are 2019 @rockhall Inductees. THANK YOU to all of our fans & the Rock Hall committee! What a way to wrap up an incredible year. #RockHall2019 #DefLeppard pic.twitter.com/zLd1JRHv6U

— Def Leppard (@DefLeppard) December 13, 2018
Janet Jackson, a frequent target on social media as a result of her selection before other core rock-oriented artists, wrote: We did it u guys. Thank u all for your love and support. #RockHall2019″
Stevie Nicks wrote: "I have a lot to say about this~but I will save those words for later. For now I will just say, I have been in a band since 1968. To be recognized for my solo works makes me take a deep breath and smile. It's a glorious feeling."
From Bryan Ferry of Roxy Music: "We are delighted to accept this prestigious award on behalf of everyone who has been involved in the world of Roxy Music – musicians, engineers, producers, designers and numerous people behind the scenes… and of course our loyal fans."
The Zombies' Rod Argent said: "I know it's fashionable in some circles to say, 'I don't mind whether I get into the Rock and Roll Hall of Fame or not,' but that is not how I've ever felt. When we were first nominated, that felt like a huge honor in its own right. And this time to turn the corner and get inducted, feels fantastic … I'm just so delighted."
The Zombies' lead vocalist, Colin Blunstone, wrote: "You do start to doubt that it could happen. I've tried to be fairly philosophical about it and tell myself that if we don't get inducted, it's just a bit of fun. Don't take it too seriously. But of course when you're actually inducted, everything changes. You think, 'This is a career-defining [and] life-defining moment."
Related: Our review of the Zombies' 2018 concert in Woodstock, NY
Todd Rundgren, nominated by not elected, took the high road.
— Todd Rundgren (@toddrundgren) December 14, 2018
Many members of the Class of 2019 have already announced tour plans. (In Nicks' case, she's in the midst of a world tour with Fleetwood Mac. Links for these and 100s of other classic rock tours are available here.

Latest posts by Best Classic Bands Staff
(see all)