For the 11th anniversary of Record Store Day, which is Saturday, April 21 this year, labels and artists are treating record buyers–particularly vinyl fanatics–with hundreds and hundreds of releases, many that are exclusive to independent record shops. For collectors, RSD is a national holiday.

As in previous years–as well as in the now-annual Black Friday edition–quantities are limited, in some cases to as few as 1,000 copies. These special titles cover virtually all genres and are being released in a variety of formats. Most of them are conventional vinyl counterparts of existing CDs, but many of the releases are special 10″ discs, 12″ maxi-singles, CDs and other configurations.
Here's a guide of just a handful of the classic rock releases, listed alphabetically, including quantities. To view the complete list (and for further details on all titles), we encourage you to click here.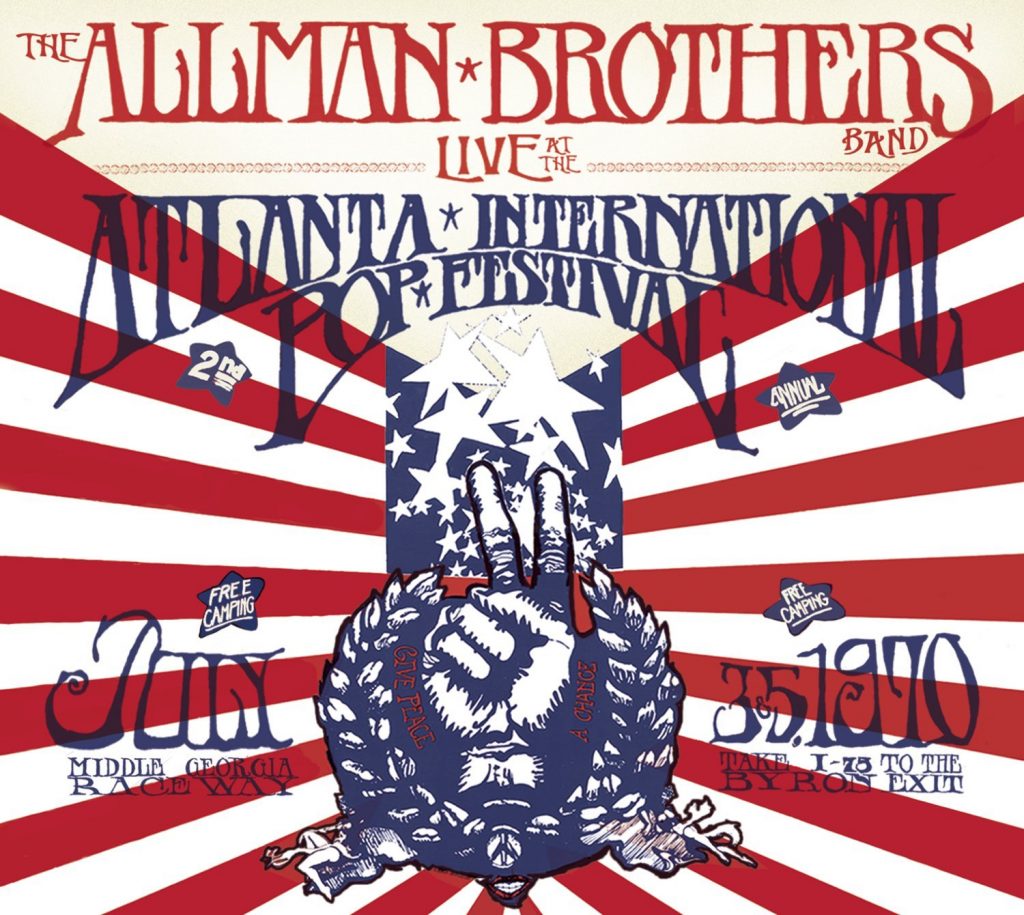 The Allman Brothers Band—Live At The Atlanta Pop Festival, July 3 & 5, 1970 (Legacy) [4 x LP, 3000] Recorded nearly a year before At Fillmore East established them as one of America's hottest bands, this limited edition boxed set is available on vinyl for the first time
Jeff Beck—Truth (Friday Music) [LP, 1000] The 50th Anniversary edition, on transparent blue vinyl, with a gatefold jacket.
Chuck Berry—Greatest Hits (Sundazed Music) [LP, 1350] Featuring new art and pressed it onto gold vinyl, it features a dozen cornerstone hits of rock 'n' roll.
Blue Oyster Cult—Rarities Vol. 2 (Real Gone Music) [2 x LP, 1400] Nineteen BOC rarities, dating from 1975-1988 on blue double vinyl, with rare photos and liner notes featuring quotes from the band.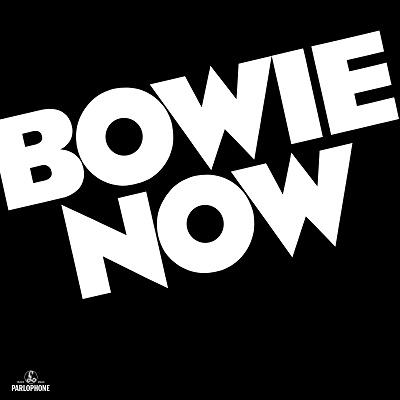 David Bowie—Bowie Now, Welcome To The Blackout (Live in London '78), Let's Dance (Full Length Demo) (Parlophone) [LP] Go here for details.
Jeff Buckley—Live at Sin-e (Legacy Edition) (Legacy) [4 x LP, 2500] Expanded edition of his debut EP, as a numbered, limited edition, with an eight-page, full-color booklet of photos and liner notes.
Johnny Cash—At Folsom Prison: 50th Anniversary Legacy Edition (Legacy) [5 x LP, 2500] his special box set includes both full concerts, including performances by June Carter, Carl Perkins and The Statler Brothers.
Eric Clapton—Complete Clapton (Warner Bros.) [4 x LP, 2000] Thirty-six of his greatest songs, spanning 1968 to 2006, in one four-disc vinyl collection.
Bo Diddley—16 All -Time Greatest Hits (Sundazed Music) [LP, 1350] Exactly what the title says, on white vinyl.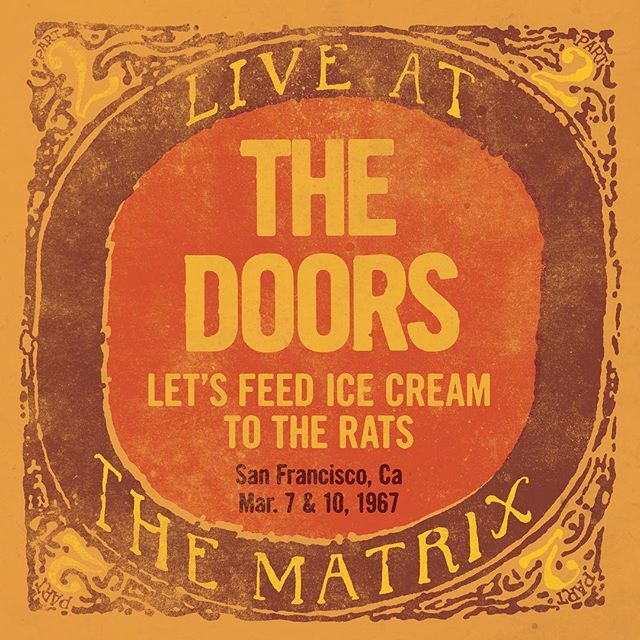 The Doors—The Matrix Part II (Rhino) [LP, 5800] The historic shows were originally recorded in March 1967 in San Francisco. The audio is newly mastered by Bruce Botnick, the engineer for the Doors, from first-generation masters.
Bob Dylan & The Grateful Dead—Dylan & The Dead (Columbia)  [LP, 5000] Seven tracks from their 1987 tour together, on red and blue tie-dye vinyl.
Fleetwood Mac—Tango In The Night Alternate (Warner Bros.) [LP, 4000] Alternate takes from the Tango In the Night Deluxe Edition. Listen to the title track here.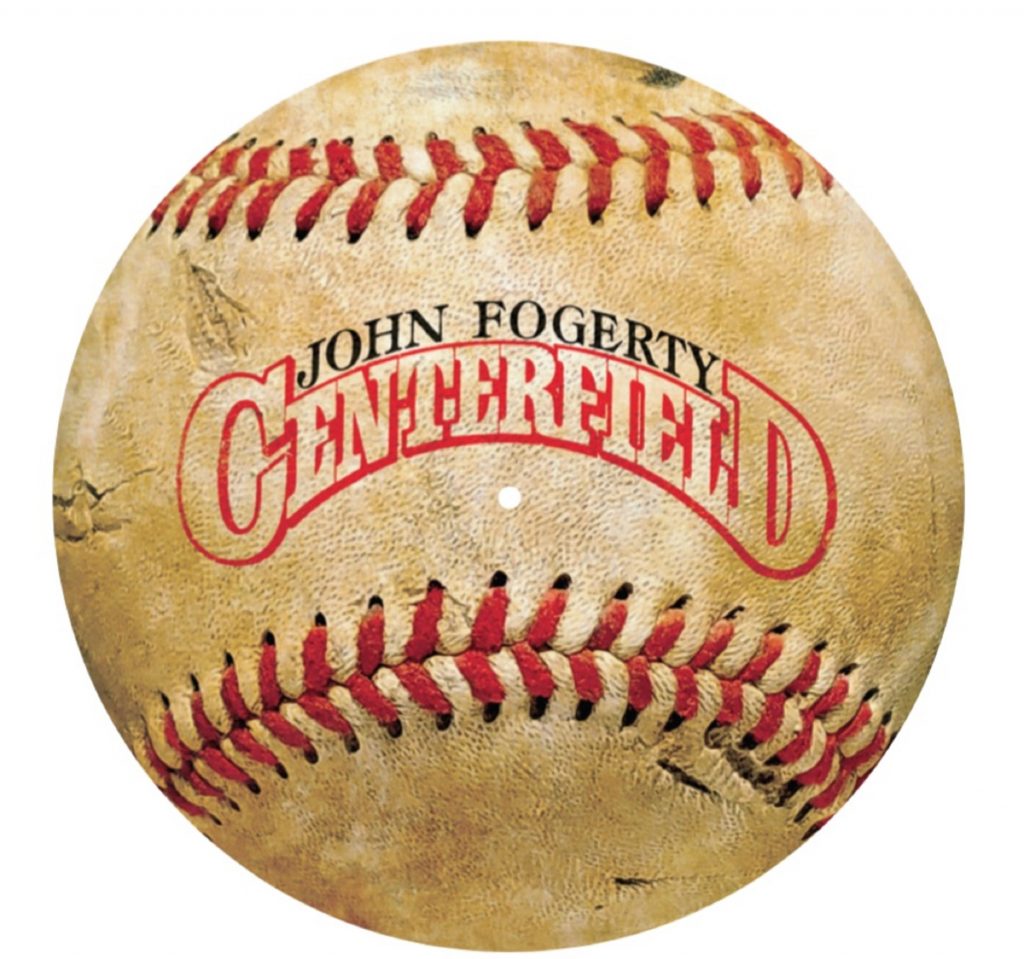 John Fogerty—Centerfield (BMG Rights Management [US] Ltd.) [12″ Picture Disc, 3500] Baseball picture disc featuring the only song in the National Baseball Hall of Fame. B-side features Fogerty's Top 20 hit "Rock and Roll Girls."
Grateful Dead—Fillmore West, San Francisco, CA 2/27/69  (Rhino/Grateful Dead Productions) [4 x LP, 6700] The release will be a limited-edition 4-LP (8th side etching) set, on 180g vinyl.
Hot Tuna—Live At The New Orleans House (Legacy) [2 x LP, 3000] The LP features alternate performances from the same weeklong run of shows in Berkeley, Calif., that were used on the band's self-titled debut in 1970—all released here for the first time on LP.
Jethro Tull—Moths (Parlophone) [10″ Vinyl, 2300] The six-track EP is based around the original single "Moths"
The Kinks—Phobia (Friday Music) [2 x LP, 2000] Red and orange swirl vinyl/25th anniversary limited-edition).
Van Morrison—Alternative Moondance (Rhino) [2 x LP Picture Disc, 5300] Features two previously unreleased alternative mixes of "And It Stoned Me" and "Crazy Love."
Listen to the alternative version of "Glad Tidings" from Moondance
Pink Floyd—Piper At The Gates of Dawn (Mono) (Legacy) [LP, 6000] The original mono version of Pink Floyd's first LP.
Iggy Pop—Live At The Ritz, NYC 1986 (Culture Factory US) [2 x LP, 1500] Recorded live at the popular venue in 1986. Pressed on double vinyl.
Elvis Presley—The King In the Ring (Legacy) [2 x LP, 3000] Both sets from the NBC 1968 comeback special in an individually numbered package with a newly created gatefold sleeve, pressed on red vinyl.
Prince—1999 (Warner Bros.) [LP, 5300] Reissue of the seven-track single LP version of his breakthrough album, featuring the original alternative front cover and 'eye' picture labels.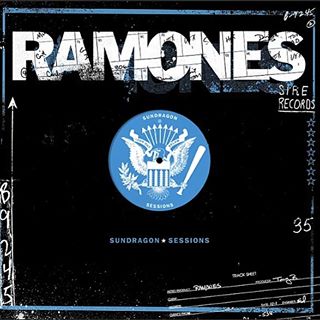 Ramones—Sundragon Sessions (Sire) [LP, 5300] Early mixes for the Ramones' second album, Leave Home.
The Rascals—The Complete Singles A's & B's (Real Gone) [4 x LP, 1000] Their complete collection of singles for both Atlantic and Columbia, featuring rare photos and liner notes.
Lou Reed—Animal Serenade  (Sire) [3 x LP, 3500] Recorded in Los Angeles at the Wiltern Theatre in 2003, released after his solo album The Raven. This 3-LP set is on vinyl for the first time.
The Rolling Stones—Their Satanic Majesties Request (ABKCO) [LP, 3500] Faithful reproduction of the original LP, with 3D cover.
Bruce Springsteen—Greatest Hits (Infamous) [2 x LP, 5000] Long unavailable on vinyl, this 2-LP set, pressed on red vinyl, is assembled from remasters.
The Stooges—The Stooges (Detroit Edition) (Elektra) [2 x LP, 3250] Previously only available in the U.S. as a super limited-edition release. Includes their self-titled debut album with a bonus LP including material lifted from the deluxe Stooges CD box.
Various Artists—Iconic Performances From The Monterey International Pop Festival (Monterey International Pop Festival) [2 x LP, 1000] Double red and yellow marbled vinyl LP, numbered, limited edition set to commemorate the 50th anniversary of the festival.
Watch the Who's amazing performance of "Substitute" at Monterey Pop
Tom Waits—Brawlers (Epitaph/Anti-) [2 x LP, 4500], Bawlers [2 x LP, 4500], Bastards [2 x LP, 4500] Parts one to three of a trilogy originally released as part of the Orphans collection in 2006. Available for the first time as a stand-alone albums.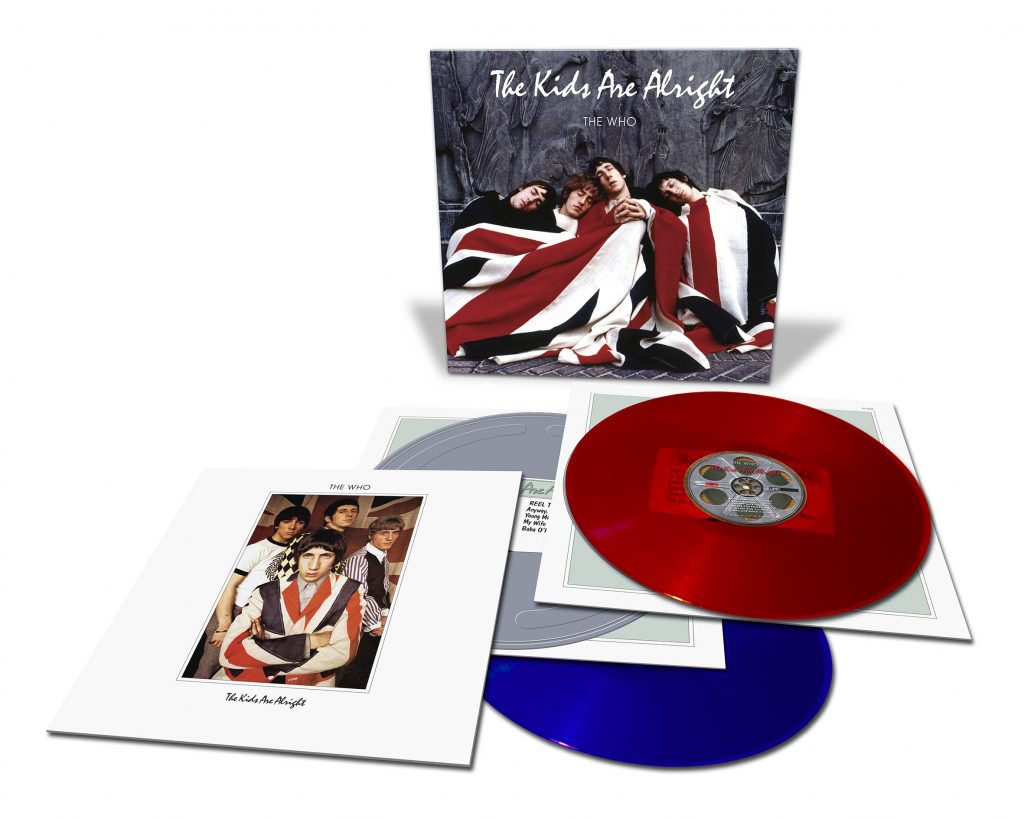 The Who—The Kids are Alright (UMe) [2 x LP, 3000] Red and blue vinyl companion album to the band's classic documentary film of the same name from 1979. With original LP packaging including 20-page booklet – long out of print on vinyl
Johnny Winter—The King of Slide (Friday Music) [LP, 1000] Translucent red vinyl with unreleased live recordings featuring slide guitar workouts.
Yes—Tormato (Atlantic/Rhino) [12″ Vinyl, 2800] This limited-edition picture disc vinyl features the front and back cover of the original album.
Neil Young—Tonight's The Night Live At The Roxy (Warner Bros.) [2 x LP, 9000] First live performance of Tonight's The Night from Los Angeles' Roxy Theatre in 1973. Preview the Neil Young release in the video below.
As you've seen, quantities are very limited and there is no guarantee that your local shop will get a particular title. As RSD notes on its website: "It's always a good idea to be BFFs with your neighborhood record store and let them know what you might be looking for. They can't guarantee you will walk out with what you want, but it's a good place to start."

Latest posts by Best Classic Bands Staff
(see all)