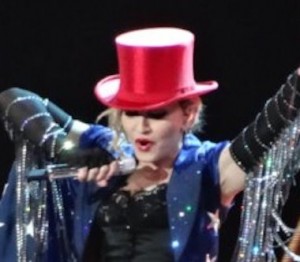 Madonna
TD Garden, Boston, MA
September 26, 2015
In A Word: Holy Smoke!
"[I]f you can get past any rockist tendencies to dismiss her, it's almost impossible to not be entertained by an arena show galore."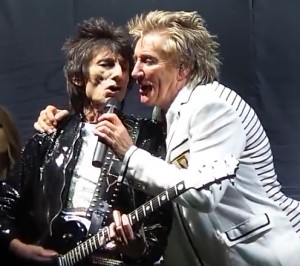 The Faces
Hurtwood Park Polo Club, Cranleigh, England
September 5, 2015
"After waiting 40 years we got seven numbers, but what a glorious seven songs they were…. [I]t was exactly this shambolic bonhomie that we had come to see."
The J. Geils Band/Ian Hunter & The Rant Band
Blue Hills Pavilion, Boston MA
August 28, 2015
"This was a well-rehearsed band. No squeaky wheels evident. Serious fun…. The business of rock'n'roll – and especially the J. Geils Band brand – is to let the good times roll, and business was good.
"If a building has rafters, Bono will sing to them and bring the crowd along with him and his three bandmates: guitarist The Edge, bassist Adam Clayton and drummer Larry Mullen Jr."
"They kicked off a tour that initially seemed like an odd pairing that worked beyond all expectations, with no opening-night jitters on anyone's part."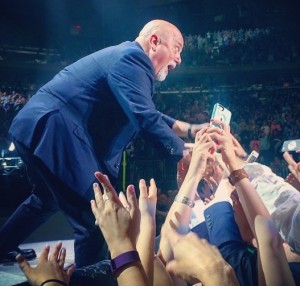 Billy Joel
Madison Square Garden, New York City
May 28, 2015
"[T]he crowd that drew largely from the New Jersey and Long Island suburbs was there to sing along and sway in their seats to favorites…. This particular show brought out Felix Cavaliere of The Rascals, who kept the audience on their feet with his band's signature hit, "Good Lovin'."
"The Who raised the bar of rock'n'roll greatness to the most heavenly of heights…. [T]hrillingly alive and kicking serious butt like no other band on the planet…. [T]hat utterly awesome and then some."
"The musicianship was truly special and there were songs that even the most ardent Wonder fans likely hadn't listened to in years like the aptly-named jazz fusion number 'Contusion,' the much-borrowed 'Pastime Paradise' or 'Another Star.'"

Latest posts by Best Classic Bands Contributors
(see all)