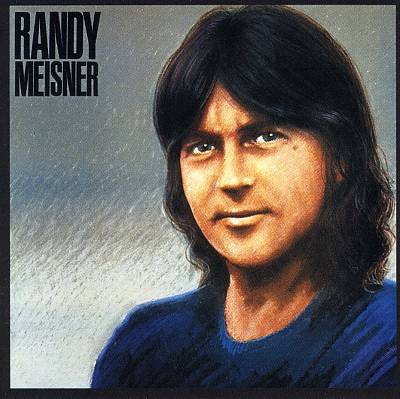 Lana Rae Meisner, wife of former Eagles bassist Randy Meisner, was found by police dead from a gunshot to the head on March 6, 2016, at the couple's Studio City, Calif. home.
Randy Meisner reportedly called police at 5:30 p.m. to report that he'd heard a shot and discovered his wife dead. He is said to have told them she "was stumbling around, looking for something in a closet where there were two guns." He said one of them fell, and as she caught it, the gun fired and struck her in the head.
The Los Angeles Police Department subsequently confirmed her death was accidental.
Police had already visited the house earlier when Lana Rae, 63, had called 911 to report domestic violence, telling them that Randy Meisner, 69 at the time, was "acting erratically" and waving a BB gun. The police left without taking further action.
The New York Post's Page Six quoted a law-enforcement source, "Randy seemed to be in shock and wasn't even able to acknowledge that Lana Rae was dead from a gunshot wound."
The LAPD statement indicated: "After a thorough investigation by Valley Bureau detective personnel and the Los Angeles Coroner's Office, it was determined that Mrs. Meisner's death was accidental. Mrs. Meisner was moving a rifle that was stored inside a case in a closet. As she lifted the rifle in the case, another item within the case shifted and hit the trigger of the rifle causing it to fire and fatally injure Mrs. Meisner."
A more detailed account of the incident says that surveillance footage revealed Lana Rae was removing a gun from its case in a closet when another item in the case struck the trigger, causing it to fire. Her husband was in another room at the time.
"Based on the evidence at the scene, it appears to be a complete accident," a police source told the New York Daily News. "No foul play whatsoever. There is nothing indicative that it was a murder at all."
Another police report says, "Mr. Meisner was cooperative throughout the investigation."
The couple had been in the news in recent years for conflicts, and a conservator was appointed to oversee Randy Meisner in 2015 following concerns about his psychiatric state, substance abuse, control of his finances, and a death and suicide threat he had made while hospitalized. (See our story about his whereabouts here.)
Meisner, born March 8, 1946, is now retired. His career included stints playing bass in Rick Nelson's Stone Canyon Band and Poco prior to being hired in Linda Ronstadt's backing band, which became the Eagles in 1971. He played and sang on the classic rock band's first five albums, and is best-known for co-writing and singing the #4 million-selling hit song "Take It to the Limit" in 1975. He left the band after their 1976-77 tour.

Latest posts by Best Classic Bands Staff
(see all)