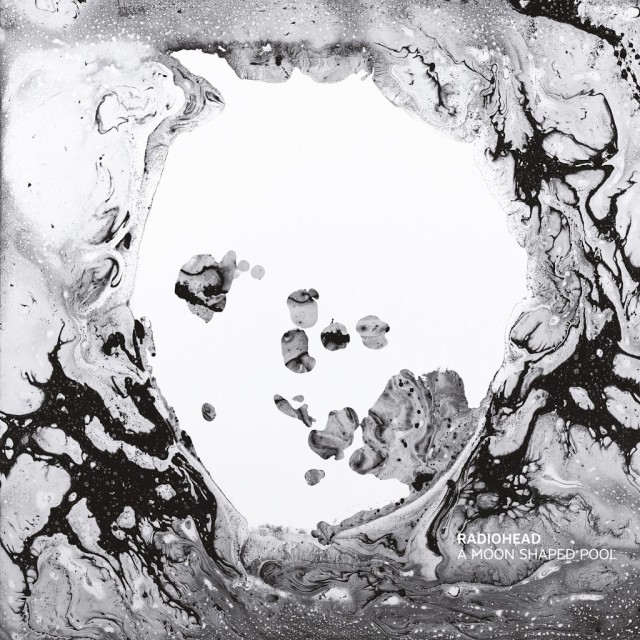 After a highly effective pre-release online marketing campaign, Radiohead issued their ninth album on May 8, titled A Moon Shaped Pool. But after placing two songs from the album – "Burn the Witch" and "Daydreaming" – on Spotify as part of the run-up to its release, the band did not put the whole LP on the streaming service. It can be heard on Apple Music and Tidal, and is available for digital purchase via iTunes and the group's website.
The move is thought to be part of a feud between lead singer Thom Yorke and Spotify that began when he pulled his solo project Atoms for Peace from the Sweden-based streaming service (and other streaming sites) in 2013. At the time Yorke called Spotify "The last desperate fart of a dying corpse. I feel like as musicians we need to fight the Spotify thing," he said. "I feel that in some ways what's happening in the mainstream is the last gasp of the old industry. Once that does finally die, which it will, something else will happen."
Spotify released a statement saying "we look forward to making the rest of A Moon Shaped Pool available on Spotify as soon as we can." Although the media is making much of the conflict between the band and streaming service, England's Guardian performed an analysis that shows that it's all much ado about nothing much at all. Even with Radiohead and other acts withholding their latest music from Spotify, it continues to be the largest online streaming service and add subscribers at a healthy rate.
Don't miss a post! Sign up for Best Classic Bands' Newsletter; form is on every page.
The physical product release of A Moon Shaped Pool won't happen until June 17 via XL Recordings. One special edition will feature bonus tracks and 32 pages of artwork. The same label will also be issuing new vinyl editions of the band's albums Pablo Honey, The Bends, OK Computer, Kid A, Amnesiac, Hail to the Thief, In Rainbows, The King of Limbs and the band's 2001 live album I Might Be Wrong on May 20th.
Radiohead 2016 World Tour (click here for tickets):
MAY
20th Amsterdam, Heineken Music Hall
21st Amsterdam, Heineken Music Hall
23rd Paris, Le Zénith
24th Paris, Le Zénith
26th London, Roundhouse
27th London, Roundhouse
28th London, Roundhouse
JUNE
1st Les Nuits Des Fourvieres, Lyon, France
3rd Primavera Sound, Barcelona, Spain
17th Secret Solstice, Reyjkavik, Iceland
JULY
2nd Openair St Gallen, Switzerland
8th Nos Alive Festival, Lisbon, Portugal
26th New York City, Madison Square Garden
27th New York City, Madison Square Garden
29th Lollapalooza Festival, Chicago, IL
31st Osheaga Music And Arts Festival, Montreal, Canada
AUGUST
4th Los Angeles, Shrine Auditorium
6th Outside Lands Festival, San Francisco, CA
8th Los Angeles, Shrine Auditorium
20th Summersonic Festival, Osaka, Japan
21st Summersonic Festival, Tokyo, Japan
SEPTEMBER
11th Lollapalooza Festival, Berlin, Germany
OCTOBER
3rd Mexico City, Palacio de los Deportes
4th Mexico City, Palacio de los Deportes

Latest posts by Best Classic Bands Staff
(see all)