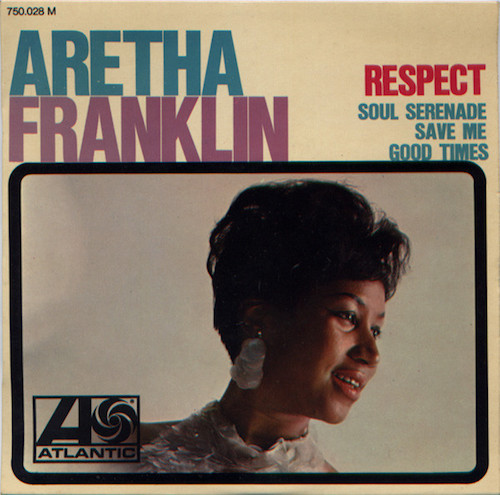 Lady Soul, Aretha Franklin—one of the most beloved American artists of the past 60 years—died August 16, 2018, at her Detroit home of complications from a pancreatic neuroendocrine tumor. She was 76.
Her passing came just days after a widely circulated report from a source close to the singer that Franklin was "gravely ill" and surrounded by family members.
In her final days, the Queen of Soul was visited by numerous friends including Stevie Wonder, Reverend Jesse Jackson, and even ex-husband Glynn Turman.
Franklin's publicist, Gwendolyn Quinn, issued the following statement:
"It is with deep and profound sadness that we announce the passing of Aretha Louise Franklin, the Queen of Soul. Franklin passed away on Thursday morning, August 16, at 9:50 a.m. at her home in Detroit, MI, surrounded by family and loved ones. In one of the darkest moments of our lives, we are not able to find the appropriate words to express the pain in our heart. We have lost the matriarch and rock of our family. The love she had for her children, grandchildren, nieces, nephews, and cousins knew no bounds. We have been deeply touched by the incredible outpouring of love and support we have received from close friends, supporters and fans all around the world. Thank you for your compassion and prayers. We have felt your love for Aretha and it brings us comfort to know that her legacy will live on. As we grieve, we ask that you respect our privacy during this difficult time."
Franklin was forced to cancel her April 28 appearance at the New Orleans Jazz & Heritage Festival–better known simply as Jazz Fest–when the organizers announced she needed to pull out "on advice of her doctors."
At the time, Lady Soul's management, in a statement, noted Franklin "has been ordered by her doctor to stay off the road and rest completely for at least the next two months. She is extremely disappointed she cannot perform at this year's New Orleans Jazz & Heritage Festival as she had expected and hoped to."
A performance on her 76th birthday on March 25 at the New Jersey Performing Arts Center in Newark was also canceled.
Her final performance was on November 7, 2017, at Elton John's 25th anniversary event for the Elton John Aids Foundation at New York's Cathedral of Saint John the Divine.
Franklin's place in music history will be assured. Since she first placed a single on the Billboard chart in 1961 ("Won't Be Long," on Columbia Records), she's racked up an amazing 88 chart singles, including, of course, such timeless hits as "Respect," "Chain of Fools" and "(You Make Me Feel Like) A Natural Woman" with legendary producer Jerry Wexler for Atlantic Records in the '60s.
Twenty of her singles topped the R&B chart. The first: 1967's "I Never Loved a Man (The Way I Loved You"); the last: 1985's "Freeway of Love."
Franklin scored 17 Top 10 pop hits, including nine for Atlantic from 1967-1968 alone.
Related: A 1972 "lost" interview with Columbia Records' talent scout John Hammond on signing Aretha
She also had 46 chart albums and won every conceivable award and honor possible, playing for presidents, winning an armload of Grammys, early induction into the Rock and Roll Hall of Fame (the first female inductee) and recipient of a Grammy Lifetime Achievement Award, Kennedy Center Honors, National Medal of Arts and the Presidential Medal of Freedom.
The legend posthumously won a 2019 Pulitzer Prize Special Citation for music and culture. The announcement honoring all of the organizations 2019 prize winners in journalism, letters, drama and music, noted the Queen of Soul's "indelible contribution to American music and culture for more than five decades."
Aretha Louise Franklin was born March 25, 1942, in Memphis, to a well-known preacher father, C.L. Franklin, and a mother, Barbara, who sang and played piano. The family relocated to Detroit before Aretha was 5, and she began singing gospel music at the New Bethel Church, where her father served as pastor. (Aretha's mother died before Aretha turned 10.) Aretha began touring at age 14 as part of C.L.'s "gospel caravan" and she recorded her debut album, Songs of Faith, in 1956.
Franklin learned to play piano at a young age and became masterful at playing in the gospel, blues and pop styles. She often accompanied herself in concert and on record.
By 1960, Franklin had made the decision to switch to secular music, and was discovered by Columbia Records talent scout John Hammond, who signed her to the label. She released her first single for Columbia, "Today I Sing the Blues" (which reached #10 on the Billboard R&B singles chart) and her debut album for the label, Aretha Franklin With the Ray Bryant Combo, in 1961.
It didn't take long for Columbia's investment to pay off—Franklin placed more than 20 Columbia-issued singles on the Billboard chart. But it wasn't until she signed with Atlantic Records in 1967 and switched to the emerging soul style that she began the ascent that would soon make her one of America's leading artists within any genre. Her single "I Never Loved a Man (The Way I Love You)," recorded at FAME Studios in Muscle Shoals, Ala., reached #9 and was followed in the spring of 1967 with the chart-topping "Respect," penned by Otis Redding (who would die within months of Franklin charting with her recording). "Respect" became—and remains—Aretha Franklin's signature hit and led to the remarkable string of successes that made her a fixture of American music for the next five decades.
In addition to those singles noted above, her Atlantic hits included "Baby I Love You," "Since You've Been Gone," "Think," "The House That Jack Built," "I Say a Little Prayer," a cover of Simon and Garfunkel's "Bridge Over Troubled Water," "Spanish Harlem," "Rock Steady" and "Until You Come Back to Me." Her Atlantic albums were popular as well and included I Never Loved a Man I (The Way I Love You), Aretha Arrives, Lady Soul, Aretha Now, Aretha Live at Fillmore West, and the gospel collection Amazing Grace.
After her Atlantic hits no longer sold in massive quantities, Franklin signed, in 1980, with Clive Davis' Arista Records, where she scored top 10 singles with "Freeway of Love" and "Who's Zoomin' Who," as well as a #1 duet with George Michael, "I Knew You Were Waiting for Me," in 1987.
In 1980, she also appeared in the smash film The Blues Brothers.
By the '90s, the hits dried up for Franklin but she remained a top concert draw and continued to rack up honors. At the Kennedy Center Honors ceremony in 2015, President Obama said, "American history wells up when Aretha sings. Nobody embodies more fully the connection between the African-American spiritual, the blues, R&B, rock 'n' roll—the way that hardship and sorrow were transformed into something full of beauty and vitality and hope."
Watch Franklin perform at the Kennedy Center Honors in 2015
She has received numerous honorary degrees, NAACP Image Awards and many others.
In 2017, the singer (who had a fear of flying) announced that she would quit the road that year. Franklin told Detroit's WDIV-TV, "I must tell you, I am retiring this year. This will be my last year. I will be recording, but this will be my last year in concert. This is it."
Speaking of her impending retirement, Franklin said at the time, "I feel very, very enriched and satisfied with respect to where my career came from, and where it is now. I'll be pretty much satisfied, but I'm not going to go anywhere and just sit down and do nothing. That wouldn't be good either."
This morning my longest friend in this world went home to be with our Father. I will miss her so much but I know she's at peace. #QueenOfSoul pic.twitter.com/UatS3U3YXe

— Smokey Robinson (@smokey_robinson) August 16, 2018
I'm sitting in prayer for the wonderful golden spirit Aretha Franklin.

— Ms. Ross (@DianaRoss) August 16, 2018
Related: The Queen of Soul died on the anniversary of the passing of the King of Rock and Roll

Latest posts by Best Classic Bands Staff
(see all)