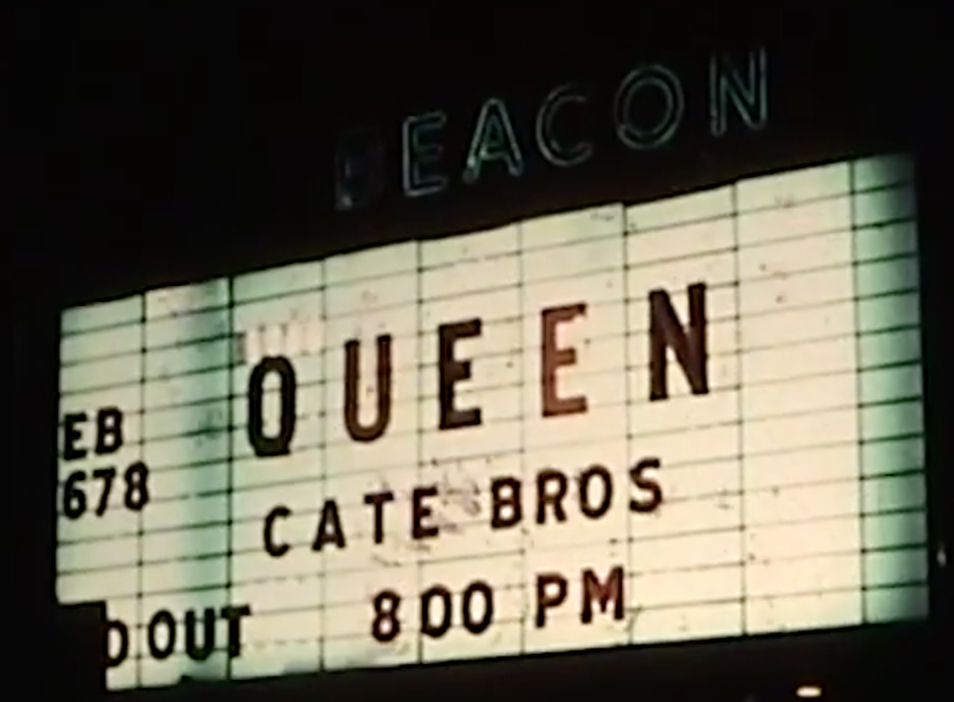 An audience member at a 1976 Queen concert at New York City's Beacon Theatre has posted historic footage from the show to YouTube.
The band shared it on their Facebook page and it's a fascinating look at the classic rock favorites as they were on the cusp of true stardom.
Barry Krumm was in the audience that February 6 evening and thanks to the essential Setlist.fm site, we can see exactly what the group played that night. Among the 24 songs at that performance: "Flick of the Wrist," "Brighton Rock," "Stone Cold Crazy," "Keep Yourself Alive" and "Liar." The encores were "Now I'm Here," "Big Spender," "Jailhouse Rock" and "God Save the Queen."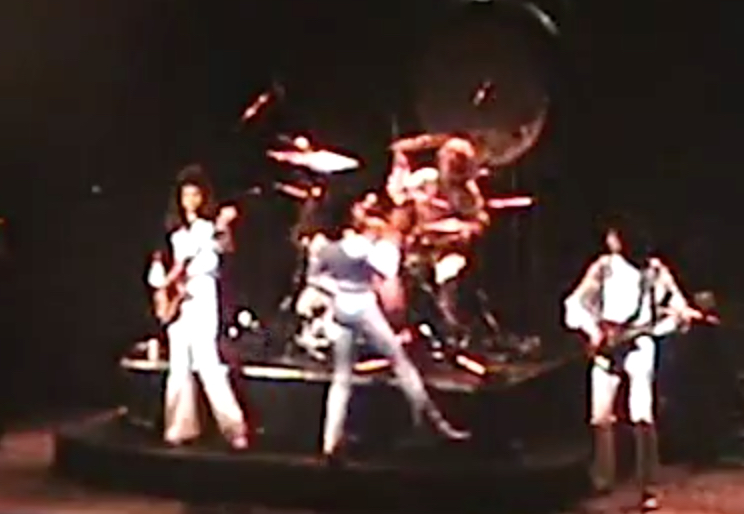 Let's put this concert in perspective with regard to Queen's ascension. The group's fourth studio album, A Night at the Opera, had been released in November 1975 and the single, "Bohemian Rhapsody," had become a huge worldwide hit. By that September, they performed at London's Hyde Park.
In February 1976, the band played three shows at the Beacon Theatre. In his review in The New York Times, critic John Rockwell wrote, "The music is sharply and tensely constructed, switching abruptly from mood to mood, blending styles into a febrile collage. On records, the juxtapositions are mixed with a variety of technical wizardry that might seem hard to reproduce on stage. But in fact, Queen's instrumentals are unusually sharp for rock musicians, with the simpler formulas executed with a rare bite, and more complex endeavors assayed with aplomb."
Queen's Facebook page notes that the 3:24 film was made using a windup 8mm movie camera and begins at the start of the concert with a tantalizing portion of "Bohemian Rhapsody." The film continues with various closeups of Freddie Mercury, Brian May, John Deacon and Roger Taylor. Thanks, Barry, and nice seats!
Our Classic Video includes segments of "Bohemian Rhapsody," "Flick of the Wrist," and others
By November 1976, "Somebody to Love" was released as the lead single from A Day at the Races. At that point, if New York City audiences wanted to see a Queen concert, they would no longer be able to see them at the relatively cozy Beacon on Manhattan's Upper West Side. By then, the band had completely taken off and played two sold-out dates at Madison Square Garden on December 1-2.
When Queen + Adam Lambert tour, tickets are available here and here.

Latest posts by Best Classic Bands Staff
(see all)