The Who have revealed a brief 2023 tour of Europe and the U.K.
Pete Townshend and Roger Daltrey will be joined by a full live band comprised of guitarist/backup singer Simon Townshend, keyboardist Loren Gold, second keyboardist Emily Marshall, bassist Jon Button, drummer Zak Starkey and backing vocals by Billy Nicholls, along with a full orchestra led by conductor Keith Levenson, lead violinist Katie Jacoby and lead cellist Audrey Snyder.
In the U.K. announcement, Daltrey said, "Just because it is The Who with an orchestra, in no way does it compromise the way Pete and I deliver our music. It is full throttle Who with horns and bells on." A souvenir from their 2019 concert at London's Wembley Stadium is being released on March 31.
In their early years, The Who were known for frequently smashing – and breaking – their instruments at their concerts. Wait for it…
Related: Our 2016 review of The Who
Back in the day, the very talented David Skinner tickled the funny bone of the music business with his regular cartoons in the fondly remembered music trade magazine Record World. He has colorized one of his older drawings for Best Classic Bands in commemoration of this vital aspect of The Who's legacy: smashing good shows.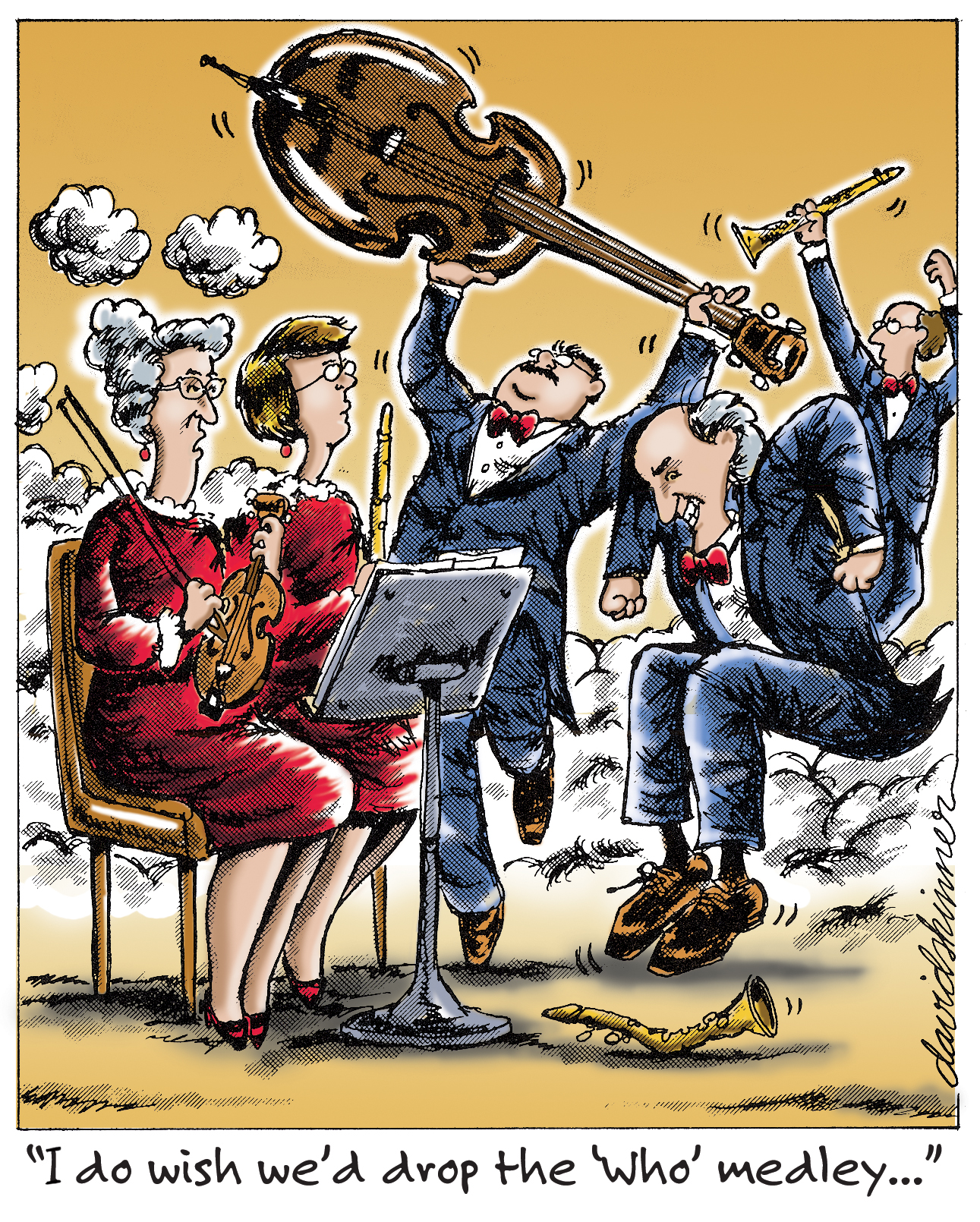 (If you're a new Best Classic Bands reader, we'd be grateful if you would Like our Facebook page and/or bookmark our Home page.)
The Who have a number of dates on their concert calendar. Tickets are available at Ticketmaster and here.
Related: Listings for 100s of classic rock tours

Latest posts by David Skinner
(see all)