Paul Young Live CD/DVD: Exhilarating and Exuberant
by Jeff Burger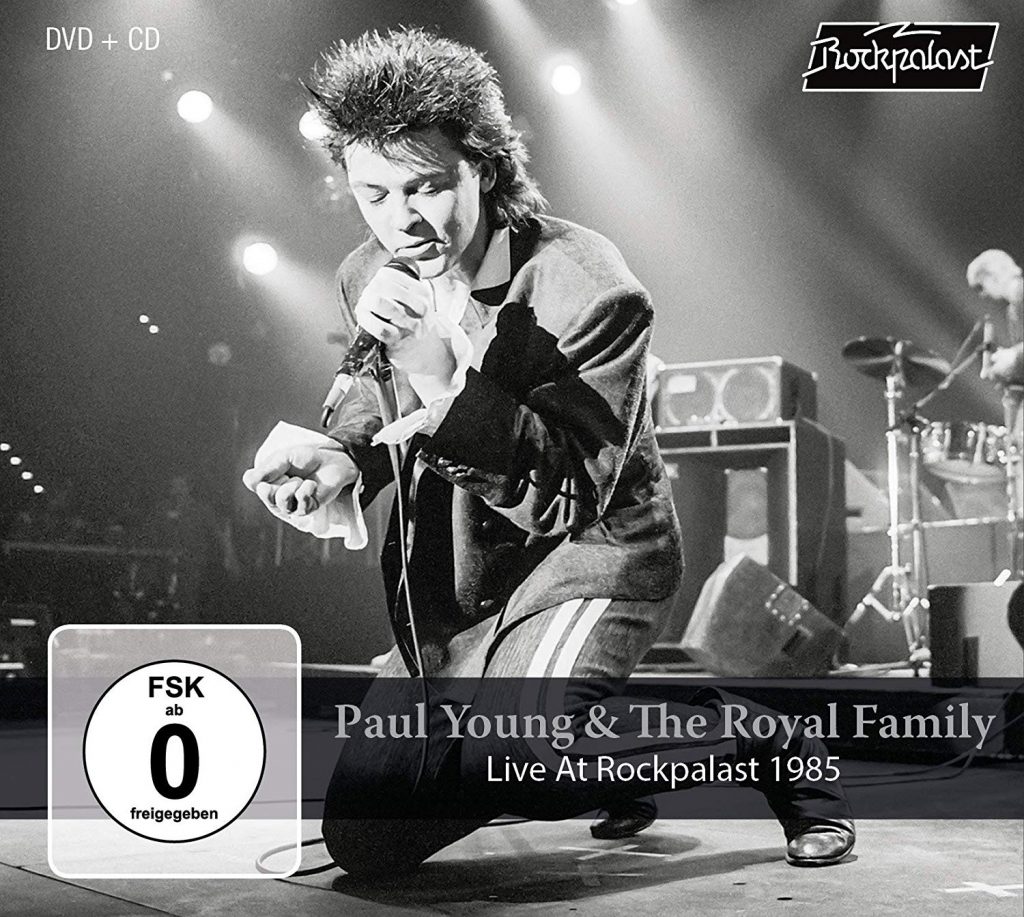 Your guess is as good as ours as to why pop/soul singer Paul Young never became a household name in the U.S. True, he topped the charts one time here, with his 1985 cover of Daryl Hall's "Every Time You Go Away," and he broke into the top 20 with the follow-up to that song, "I'm Gonna Tear Your Playhouse Down," and, in 1990, with a cover of the Chi-Lites' "Oh Girl." But his light shone much brighter in Europe, where he scored numerous hits, including six U.K. Top 10 numbers in 1983 and 1984 alone, and topped the charts with three albums, among them his first hits collection, which went nowhere stateside.
A two-CD anthology that came out last spring, Wherever I Lay My Hat: The Best of Paul Young, collected most of his best studio work. And now there's another reminder of just how good he could be: Live at Rockpalast, an 80-minute concert recorded in Essen, Germany, in March 1985, when the then-29-year-old Young was at the peak of his popularity.
Related: The finest male blue-eyed soul singers
Featuring his eight-member backup group, the Royal Family (which included three soul singers, two keyboardists, a bassist, a guitarist and a drummer), the set offers approximately seven-minute versions of two of his most irresistible singles: the aforementioned "Every Time You Go Away" and Marvin Gaye's "Wherever I Lay My Hat (That's My Home)." Also here are such other career highlights as his reading of "Love Will Tear Us Apart," the Joy Division number; "Love of the Common People"; and "Come Back and Stay," plus an a cappella version of Sam Cooke's "Cupid." Young is fired up throughout, singing his heart out.
Watch Young sing "Every Time You Go Away" at Rockpalast in 1985
You can watch as well as listen, because the CD comes packaged with a DVD of the show. (The video also includes a forgettable seven-minute interview with Young as well as a bonus that's not mentioned in the printed credits: one song each from five other Rockpalast performers. At least two of these, Joe Jackson and Chris Farlowe, are worth seeing.) Young's exuberance comes across even better on the DVD than it does on the CD.
Granted, some of the electronic instrumentation in this set sounds dated; and the video includes other reminders that you're experiencing an artifact of the 1980s. (Don't expect DTS-HD Audio or a widescreen image.) But most of the performances hold up well, and Young's vocals remain exhilarating.
Watch Paul Young sing "Wherever I Lay My Hat" at Rockpalast
Latest posts by Jeff Burger
(see all)