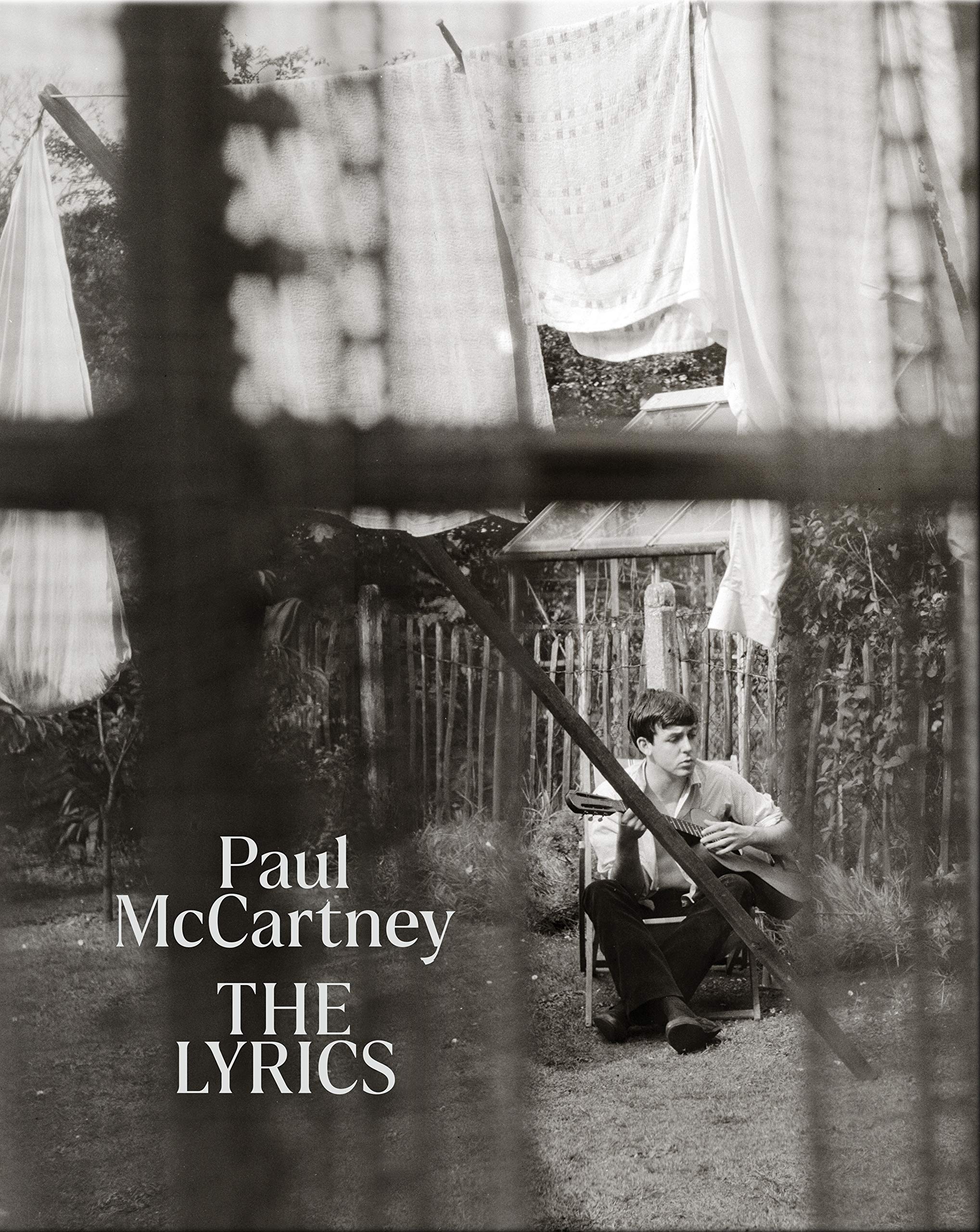 Paul McCartney is publishing a career-spanning book about his songs. The Lyrics: 1956 to the Present, spanning a combined two volumes, arrives November 2, 2021, via publishers Liveright in the U.S. and Allen Lane in the U.K.
McCartney explains the books premise. "More often than I can count, I've been asked if I would write an autobiography, but the time has never been right. The one thing I've always managed to do, whether at home or on the road, is to write new songs. I know that some people, when they get to a certain age, like to go to a diary to recall day-to-day events from the past, but I have no such notebooks. What I do have are my songs, hundreds of them, which I've learned serve much the same purpose. And these songs span my entire life.'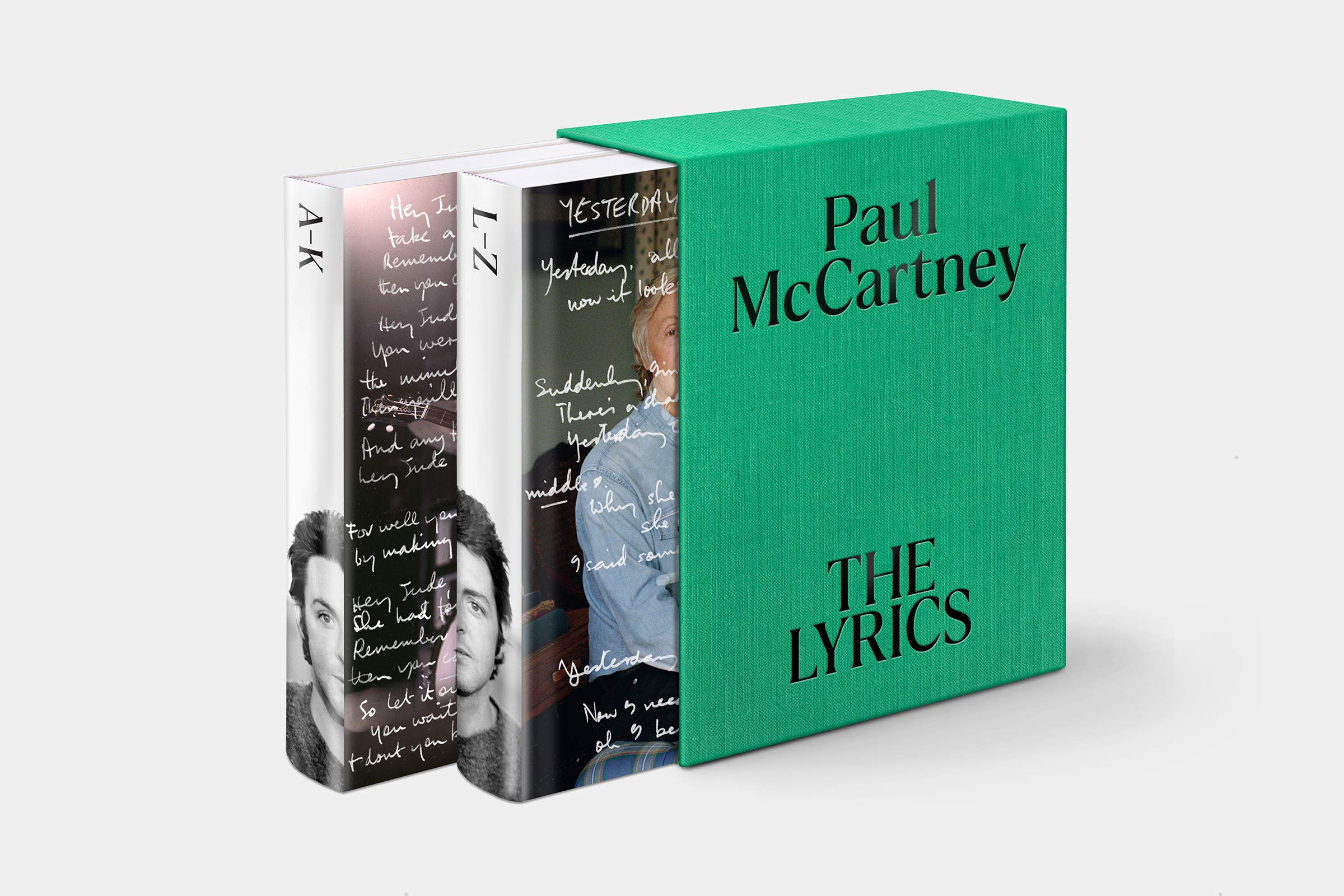 Pre-order is available for the U.S. here, and the U.K. here.
From the announcement: In this extraordinary book, with unparalleled candor, Paul McCartney recounts his life and art through the prism of 154 songs from all stages of his career – from his earliest boyhood compositions through the legendary decade of The Beatles, to Wings and his solo albums to the present. Arranged alphabetically to provide a kaleidoscopic rather than chronological account, it establishes definitive texts of the songs' lyrics for the first time and describes the circumstances in which they were written, the people and places that inspired them, and what he thinks of them now.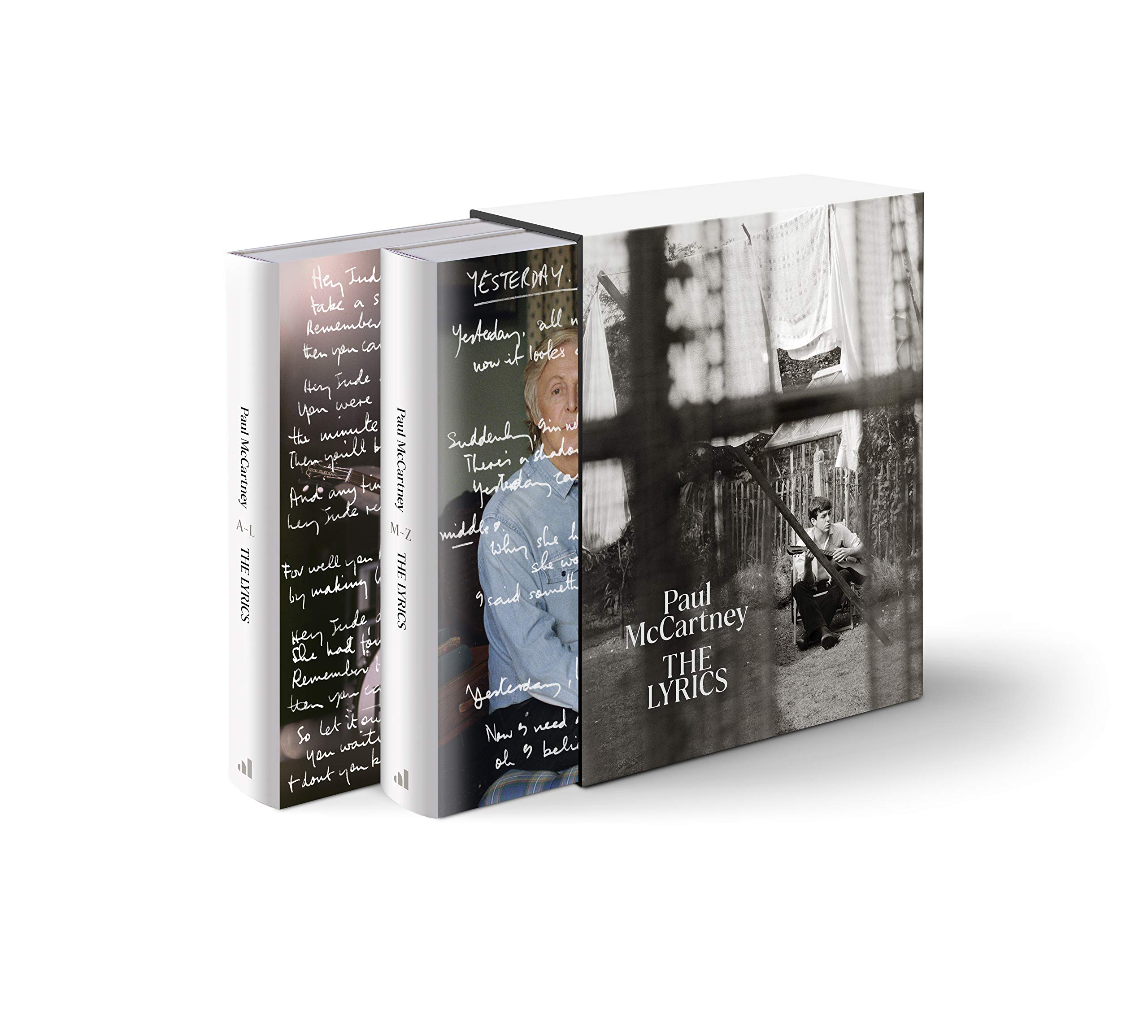 Presented with this is a treasure trove of material from McCartney's personal archive – drafts, letters, photographs – never seen before, which make this also a unique visual record of one of the greatest songwriters of all time.
We learn intimately about the man, the creative process, the working out of melodies, the moments of inspiration. The voice and personality of Paul McCartney sings off every page. There has never been a book about a great musician like it.
Each volume is 480 pages; not available separately.
Watch the official trailer for the book
Paul Muldoon, a Pulitzer Prize-winning author and a professor at Princeton University, is the book's editor. "Based on conversations I had with Paul McCartney over a five year period, these commentaries are as close to an autobiography as we may ever come," he said. "His insights into his own artistic process confirm a notion at which we had but guessed — that Paul McCartney is a major literary figure who draws upon, and extends, the long tradition of poetry in English."
2021 is shaping up to be a typically busy year for releases from The Beatles collectively and individually. After being delayed due to the pandemic, The Beatles: Get Back film, from director Peter Jackson, is now scheduled to be released by Walt Disney Studios on Aug. 27. (A companion book arrives Aug. 31. Expanded editions of the album are expected.)
George Harrison's 1970 solo masterpiece, All Things Must Pass, will receive a 50th Anniversary edition. A 50th Anniversary expanded edition of John Lennon/Plastic Ono Band arrives on April 16. Ringo Starr has a new EP, Zoom In, coming on March 19.
McCartney released a solo album, McCartney III, recorded in the isolation of "Rockdown," as he calls it, on Dec. 18, 2020.

Latest posts by Best Classic Bands Staff
(see all)