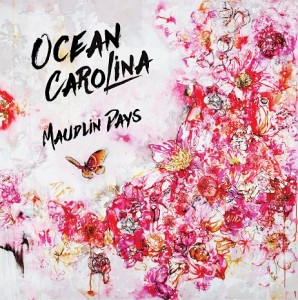 It is an unbelievably difficult task to have a breakthrough record. Hell, forget about a breakthrough; the first step is simply getting noticed. When I worked for several major labels back in the day – as in the '80s-'90s when Gold and Platinum sales were fairly commonplace – we, the staff, knew what a challenge it was to get a record noticed.
We needed all departments to be in synch, and that meant a coordinated game plan from A&R, Marketing, Radio Promotion, Sales, Publicity, Artist Development, and so on, and to be committed to finding a spark for when we spoke to our targets. The latter were radio program directors, magazine editors, retail buyers, and so on, who could help make or break a record.
And then there was the little matter of the record being any good – and unique. And whether the artist's manager had any juice (i.e., big name acts in their arsenal they could use for leverage).
Which brings me to Michael Simone's project, Ocean Carolina. Several weeks ago I was invited to an album release party for Maudlin Days, a new LP from the talented songwriter-guitarist-singer and his band on Old Hand Record Company. There was a nice-sized crowd of well-wishers on hand on a hot summer night at Rockwood Music Hall's Stage 2 on the east side of their adopted home town of New York to cheer on the five-piece band: guitarists Jon Graboff and Dave Wanamaker, Alex Cox on bass and drummer Tony Leone.
Time will tell as to whether these guys can get noticed. Simone writes and sings well. On this night, as the band launched into their single, he noted that it also had a video – yet he never mentioned the song title. (It's "If It Burns Out Bright" and the clip showcases Simone's pleasant voice and pretty guitar playing.) More live performances will ultimately lead to more confidence for the tall frontman. "Little Things" was the short set's standout.
You'd never know it by the bearded Simone's on-stage look of jeans and a flannel shirt but he gave up a successful career as an electronic music producer and as a DJ at raves and house parties.
If you're in the NYC area on September 16, you can see Simone perform a solo acoustic set at Rockwood Music Hall.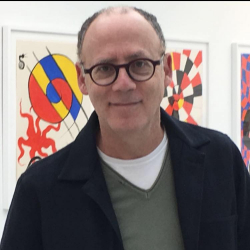 Latest posts by Greg Brodsky
(see all)