How Nils Lofgren 'Weathered' the Pandemic: Interview
by Mark Brown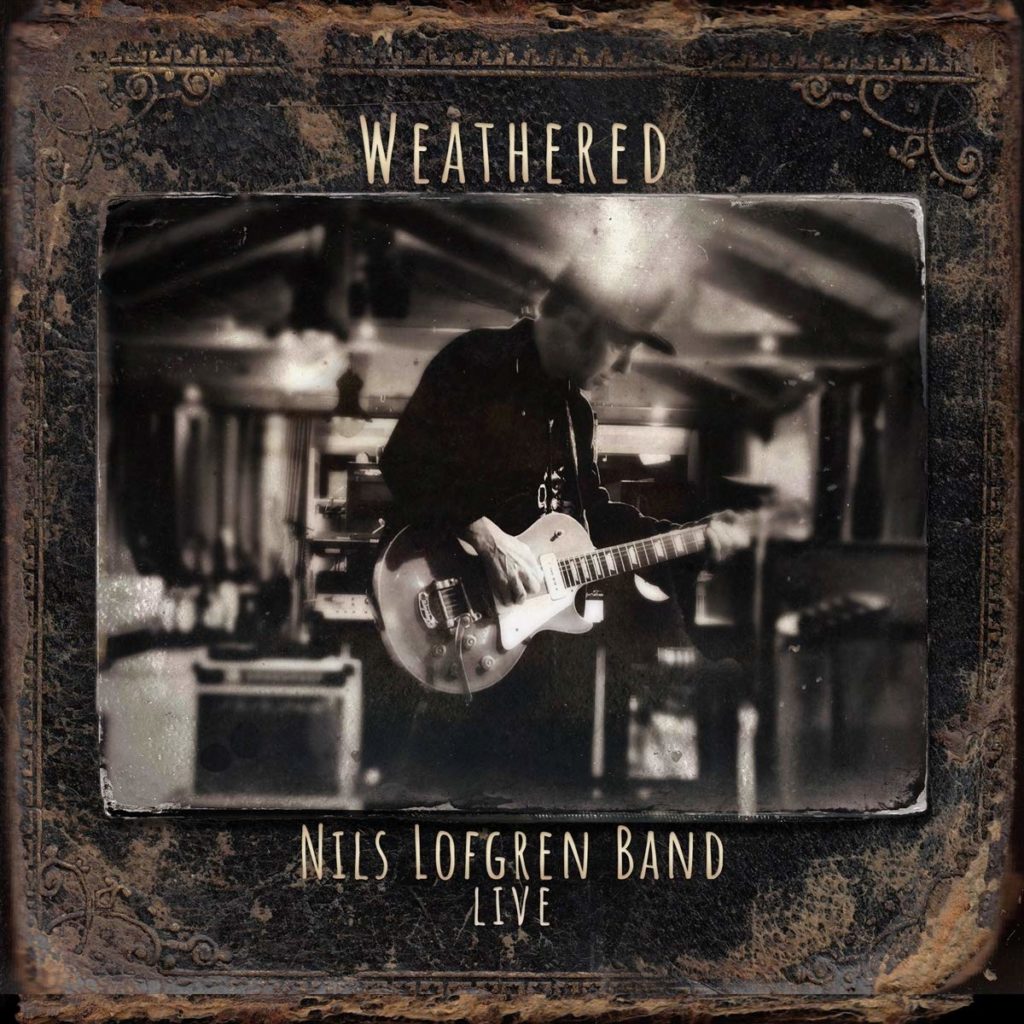 Consolation prizes don't get much better than this.
Nils Lofgren is supposed to be on the road right now, with Neil Young and Crazy Horse, then with the Nils Lofgren Band, then with Bruce Springsteen as part of the E Street Band. For now, though, Lofgren isn't coming to a theater near you anytime soon.
The silver lining? His recent live album, Weathered, recorded on tour in 2019 with his band. A bruising 16-song set is a blazing show of musicianship, wherein the guitarist is surrounded by veteran musicians who have played together for years. With a punchy mix that makes you feel you're on the side of the stage, Weathered is a tour-de-force spanning much of Lofgren's career. The downside? Damn, it makes you miss concerts.
It was his first tour with a band of his own in more than 15 years, but inexplicably, he chose not to record it.
"I just wanted to go town-to-town on a bus, pulling up and performing," he said last week from his Arizona home. "The freedom in a band is that I can stop. I can stop singing, stop playing and just be in the middle of this roaring sound. I don't get to do that in my acoustic shows.
"So I originally said no," he continued. "No recording. Just a snapshot, night-to-night, in the moment. Just before we left, my wife Amy implored me to record it for posterity."
Related: Lofgren released an album of Lou Reed collaborations in 2019
A few months after the tour he got some rough mixes and "I had to admit there was a special vibe with those songs and that cast of singers and players," he said. "As Matt (Bittman) and I were mixing, the pandemic descended. I had a year and a half of all touring canceled. Having something like this might have a poignant meaning in the time of pandemic." They mixed it via iPad and cellphone from 3,000 miles away.
Listen to "Jam/Papa Was a Rollin' Stone" from Weathered
The album title comes from a line in "Too Blue to Play," and alludes to the fact that the musicians—Kevin McCormick, Cindy Mizelle, Lofgren's brother Tommy and Andy Newmark—have a long musical history.
"They've all been around the block," he said. "Kevin calls us 'Cindy and the Dinosaurs.' I just like a bunch of people with this experience, and being grateful to go out every night to sing and play. I like the idea of a bunch of old guys getting out and knocking it out of the park."
Besides the tight music, 1991's "Girl in Motion" features a hilarious story about recording that song with Ringo Starr on drums.
Listen to "Girl In Motion" from Weathered
"The track ended, and there was kind of silence, and all of a sudden Ringo spoke up and he said, 'Well, you're done.'" Lofgren recounts on the album. "Kevin and I looked at him and said, 'What?' He said 'That was beautiful. You're not going to fuck it up by adding shit, are you?'"
Lofgren, born June 21, 1951, laughed at the memory.
"There were moments like that that would be good to share," he said. "I used to not talk onstage. When I told that story it made a real connection with the audience. Moments like that aid the live vibe." It also explains why Lofgren has been approached a number of times to write a memoir, but, he says, "My heart's just not in a book." He instead shares his story, including a great one about Jimi Hendrix, on his website.
Lofgren and his wife Amy are fierce activists, thoroughly dismayed that the pandemic has wrecked needless havoc in everyone's lives. "Power and money and greed are destroying a beautiful country," he said. "Our country has so many problems, and so many great people with solutions. It's all been blocked in the name of greed and money. It's frightening." The protest song "Rock or Not" on the album sums up his attitude: you're either in, or you're out.
Because of that, the future is uncertain for everyone, especially musicians.
"It's not new news, but Bruce has mentioned it. We've been working on a new E Street Band album that's going great," Lofgren said. "He thought he would have this year to complete it and we'd go out next year. That went away. I know there are some big acts booking next summer…but part of that will be the lawyers, the insurance, what happens if we have got to cancel?"
Watch Lofgren take a rare lead vocal on "Because the Night" with the E Street Band in 2003
The same goes for his work with Young.
"We were going to start April 29 [2020] in Chicago," he said. "Crazy Horse was going out for a few months with the new album Colorado we put out last October. That was going to start off a beautiful year of touring. Correctly, Neil realized that asking tens of thousands of elderly people to gather was not an appropriate thing."
Until things return to normal, we've got recorded music to listen to, including Weathered.
"I tend to go out and really embrace how lucky I am to play live and how much I love performing," Lofgren added. "I have a gratitude that gives me a deeper focus than I've ever had. To take these dear friends out and hit it hard every night with a great band—it really meant a lot. It was a special snapshot of us at our best as musicians."
Listen to "I Came to Dance" from the new live album, Weathered

Latest posts by Mark Brown
(see all)