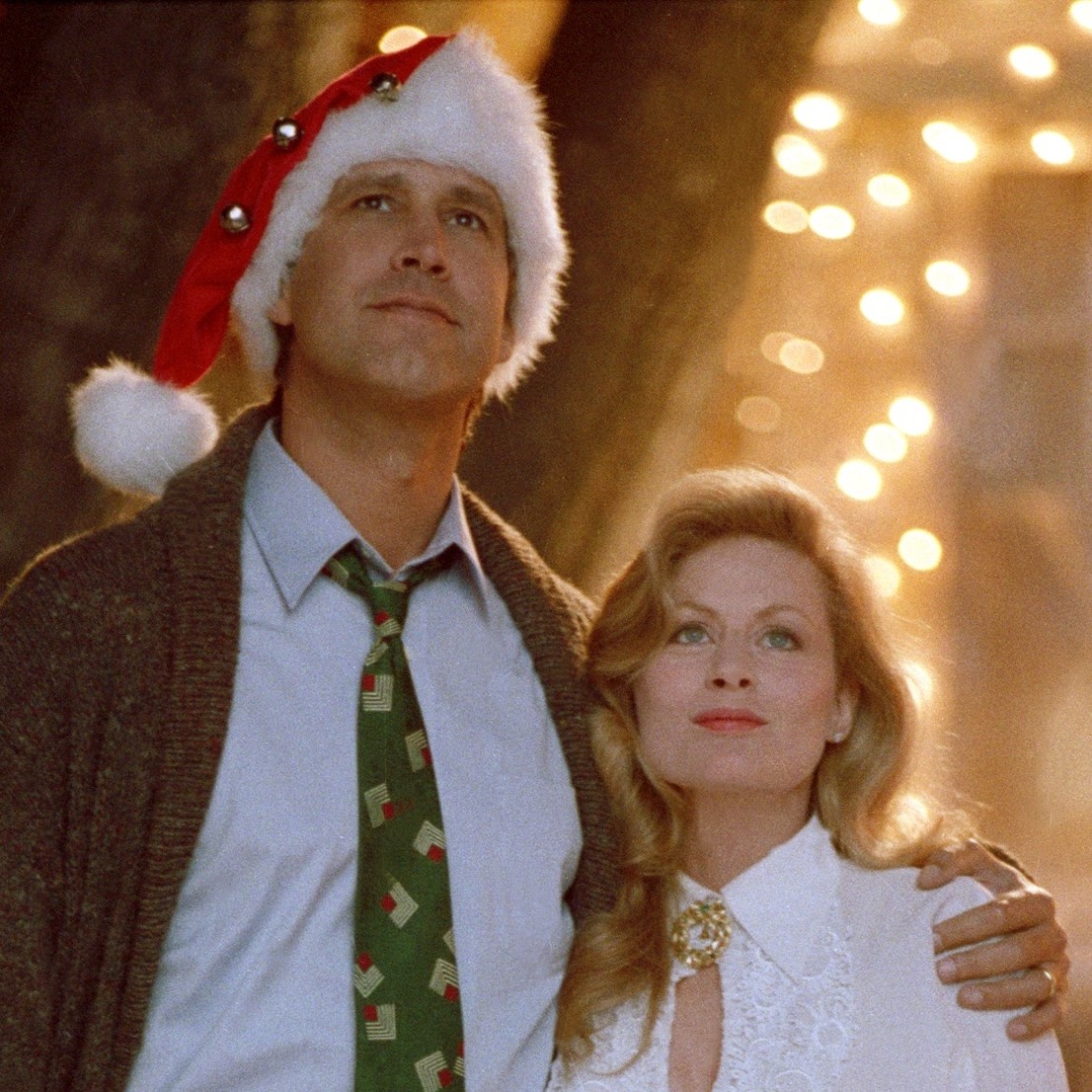 To some, it ranks up there with such classic holiday fare as It's a Wonderful Life and 2003's Love Actually. To others, it's a lowbrow, "once was enough, thank you," comedy, to be avoided. We're talking about 1989's National Lampoon's Christmas Vacation, the third (of four) in the popular film series that starred Chevy Chase and Beverly D'Angelo as Clark and Ellen Griswold, and Randy Quaid as Eddie Johnson, a cousin through marriage.
The original film, directed by Harold Ramis and written by John Hughes, about a family car trip from Chicago to Southern California, arrived in the summer of 1983, topping the weekly box-office for three weeks and earned over $61 million, putting it just outside the Top 10 for the year.
Two years later, the Griswold family travelled to Europe where their misadventures included a full day stuck in a roundabout that Clark—unaccustomed to driving in the right side of the car on the left side of the road—couldn't maneuver the car out of, as well as backing their car into Stonehenge, and toppling the centuries-old structure.
On Dec. 1, 1989, the Griswolds cheerfully returned to the screen for a holiday edition of the series, amid the poinsettias. This time, Clark and Ellen stay put, as the family comes to their suburban home.
Clark wants to have a "fun, old-fashioned, family Christmas" and decides to string the exterior of their home with a record number of lights. It requires an enormous number of extension cords and after several attempts at getting it all to work, he thinks he's finally gotten it wired properly.
Soon, it's time for Clark to do some holiday shopping so he heads to a department store. When he's greeted by a bosomy salesgirl, he begins to stammer through a series of malaprops. "I was just blousing…," he says. "Browsing," as he quickly corrects himself. "Wouldn't be the Christmas shopping season if the stores were any less hooter… hotter than they are."
Both sets of in-laws arrive, as does the bickering. Then, Ellen's cousin Catherine and her husband, Eddie, show up at the door unexpectedly, with their kids and dog. It turns out that they're broke.
"That's a honey of a tree, Clark," says Eddie cheerfully, dressed in a pair of slacks, and a white, V-neck sweater over a black turtleneck, in the Griswold's living room. Or is it a turtleneck?
Of his dog, Eddie says to Clark, "If the mood catches him right, he'll just grab your leg and go to town."
"Can I drive you out to nowhere? Leave you for dead," Clark mutters, bitterly.
Later, the family are sitting together in the living room, while Clark trims the tree. "What's that sound?" asks 80-year-old Aunt Bethany. Everyone stops what they're doing to listen. Clark gets closer to the tree. "I hear it, too," he says.
Eventually, it's time for Christmas dinner and Clark asks Aunt Bethany to say "Grace." She gets confused, but no one except Clark seems to notice.
Watch the original trailer
The film ultimately scored $71 million at the box-office.
Ah… family!
In December 2021, the movie was streaming on HBO Max.
Related: Our story on another '80s comedy classic, Fast Times at Ridgemont High

Latest posts by Best Classic Bands Staff
(see all)