Michael Szymczyk Recruits Walsh (x2), Vitale and Passarelli
by Mark Brown
All Michael Szymczyk really wanted to do was to show off his chops. As a 31-year-old working musician in Los Angeles, he wanted a showcase of his skills.
He did that and more. Szymczyk pulled a classic rock coup. He recruited the original players from "Here We Go," the first track on the 1972 album Barnstorm, featuring Joe Walsh. Then Michael took it one better. His father, legendary producer Bill Szymczyk, agreed to help mix it (as he did the original), and Lucy Walsh, daughter of Joe, took the lead vocals.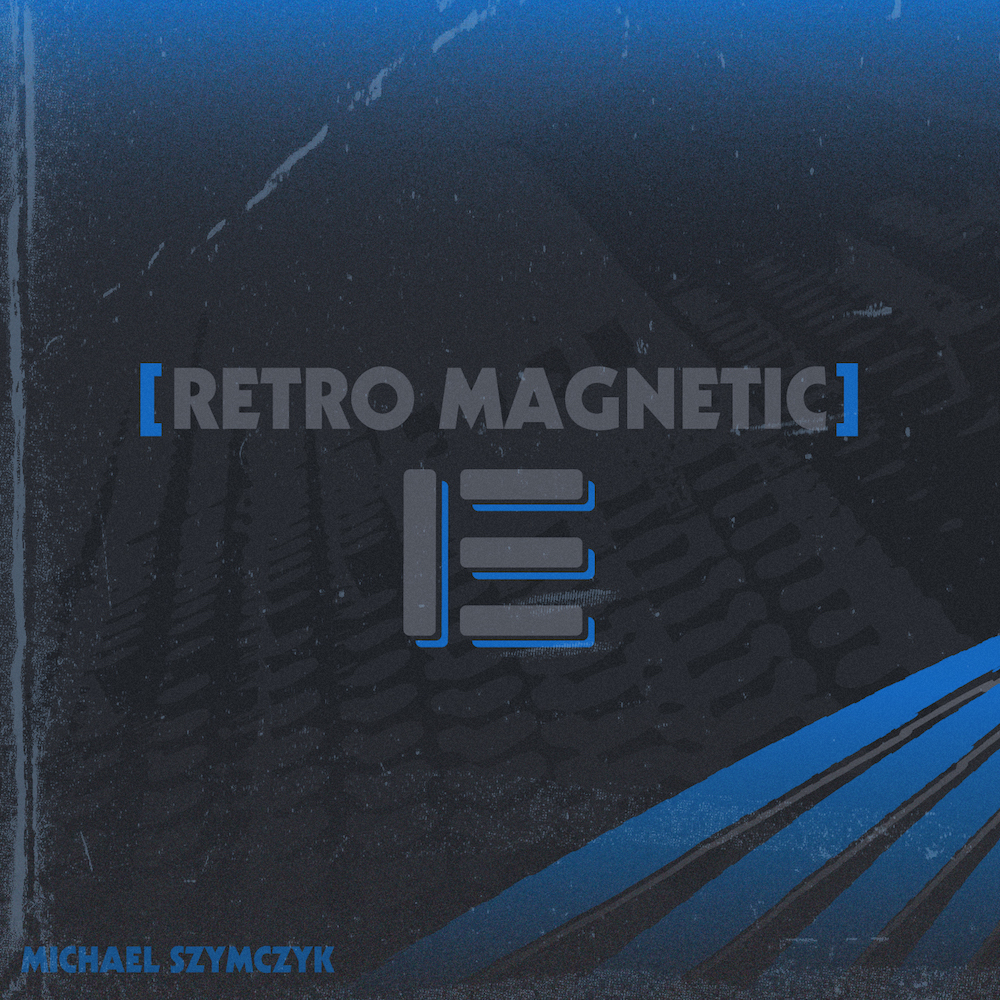 The resulting album, Retro Magnetic, is out today (Oct. 11), showcasing Szymczyk's producing and music skills, but also providing a wholly unexpected treat for fans of Joe Walsh's early work. Original keyboardist Joe Vitale and bass player Kenny Passarelli overdubbed their parts before Walsh took it and layered on his blazing guitar.
Listen to the new recording below.
"I signed the James Gang to ABC [Records] in 1969," Bill Szymczyk said about Walsh's early band. "I told Joe I wanted to mix one more blistering Joe Walsh guitar solo in honor of our 50 years working together."
Retro Magnetic is purposely eclectic, with "side one" (the Szymczyk family still references the vinyl term) embracing pop, R&B, electronics and beats, while "side two" is more of a classic rock/alt-rock sound.
"I didn't quite go 'Old Town Road' with it," Michael Szymczyk says, "but it's where we are musically now. Genres are being so blended.
"I would say it's my calling card," he said. "Being in L.A., you see a lot of my actor friends talk about having their reels. I thought I should have a musical version of that. I wanted to highlight all the things that I bring to the table, not only for myself but for other artists–producing, mixing, engineering, multi-instrumentalist." Though drums are his first love, he plays guitar, bass, piano/keyboards and electronic drums.
Two years in the making, Retro Magnetic debuts on 150 different streaming platforms, including all the major ones: Spotify, Tidal, Amazon, etc. It also has a dedicated website, RetroMagnetic.com, where fans can listen and learn about the players.
"I had these tracks and thought it would be cool to get different singers and build out from there. I wanted the personnel to be as diverse as the genres are," says Michael.
So we get Nashville singer Brooks Hubbard with a Laurel Canyon vibe on "One Day," along with "Fallen Words and Feigning Interest," a modern catchy love song featuring Liv Slingerland. Ages of the personnel on the album range from 18 to 76.
The Barnstorm cover came from Michael Szymczyk hearing "Here We Go" when Walsh, Vitale and Passarelli were inducted into the Colorado Music Hall of Fame in August 2017.
"I really fell in love with that song," Szymczyk said. He made his own studio version of it just to connect to the song, and it turned out so well he decided to take it further.
"I floated the idea to Bill–what about doing this as a cover? He said 'Hell yes, I'll mix that again.'"
Wrapping up the legendary players was fairly easy. Vitale–the pair refer to him as Szymczyk's "drum godfather"–happily agreed to play keyboards. Passarelli had done a blues tour with Szymczyk and Eddie Turner, so his bass part was a given.
"That was the first track on the first side of the first record, Barnstorm," Passarelli said. He overdubbed the bass with the same fretless bass he'd used when recording with Walsh decades ago.
Listen to the original, from 1972's Barnstorm album
"Here We Go" was "one of the first things I cut with Bill. Now I'm cutting it with his son?" Passarelli said incredulously.
"The whole thing about it is the kids redoing what their dads did," Bill Szymczyk said.
Related: We talked to Bill Szymczyk about the making-of Walsh's But Seriously, Folks
Michael had the thought of bringing in even more family, knowing that Lucy Walsh is an accomplished singer/songwriter/actress, signed by Jay-Z and touring with the likes of Maroon 5.
"Lucy is fantastic. I've always known that she existed in the world, but with her growing up in California and me on the East Coast we never really crossed paths," Michael Szymczyk said.
Watch the lyric video for the new recording of "Here We Go"
Vitale particularly liked the fact that the new version doesn't mimic what's on Barnstorm.
"That's a tribute band when you try to sound like the original," he said. "There's nothing wrong with taking a song and redoing it your own way."
Related: Our 2019 interview with Vitale
Lucy Walsh doesn't remember hearing the song before she sang it. Her musician friend Jason Freese (brother of drummer Josh and keyboardist in Joe Walsh's solo band) helped her get the vocal down in the studio.
"It is the hardest song I've ever sang," she said with a laugh. "As a singer this song is so damn difficult. I was cursing my dad… There's no way to work it out rhythmically. It's all over the place."
Walsh told her, "In the early days we didn't know what the fuck we were doing. We'd all solo at the same time and just look at each other when it was time to stop," his daughter added.
"I felt a huge responsibility to honor what my dad had done on the track, but also give it my own take," she said. "This is a song the fans love."
The final mix was done in Szymczyk's Head in the Clouds studio in his cabin in the Blue Ridge Mountains of North Carolina.
"This whole thing is meaningful because it's all in the family," Lucy Walsh added.

Latest posts by Mark Brown
(see all)