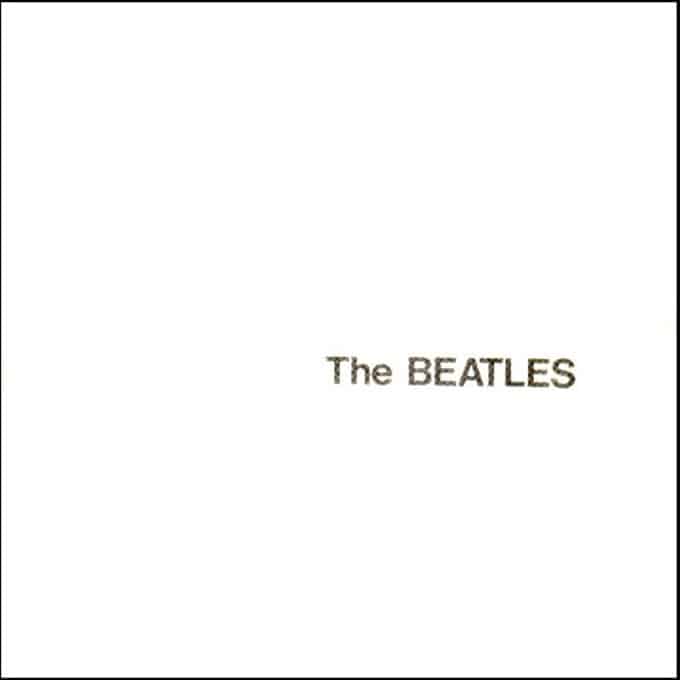 It's happening! That much now seems certain. In a newly published interview with DIY Magazine, Paul McCartney confirms that a deluxe edition of the The Beatles, the 1968 double package better known as "The White Album," is on its way. "Have you finished preparing the 50th anniversary package of that one yet?" the DIY interviewer asks, and McCartney replies, "It's all in place. I've just got a couple of essays [to approve]. It's all lined up and it's really good."
McCartney is then asked, "Are there any moments you'd forgotten about when you were trawling back through the archives?" and he gives the following reply:
"Something sparks another memory, but it's really nice because we were a great little band–I think we can agree on that. So for me to be a part of that and to be remembering it is great; all these little things remind me of it and I do learn things. The album itself ['The White Album'] is very cool and it sounds like you're in the room; that's the great thing about doing remasters. But we've also got some demos of the songs, so you get things stripped right back to just John's voice and a guitar. You just think, how fucking good was John?! Amazing. We were just doing it; it was amazing. We were having a good time."
The Beatles released the "White Album" on Nov. 22, 1968, in Britain. (America had to wait three more days.)
McCartney's new revelation about the existence of the forthcoming reissue package comes on the same day (June 20) that he revealed that his next solo album, Egypt Station, will be out in September. Go here for details on that one.
Related: Our review of the Sgt. Pepper Super Deluxe Edition
Best Classic Bands surmised several days ago that news of the "White Album" reissue was imminent. With 2018 being the 50th anniversary of the album's release, it seemed a fairly safe bet that Apple Records would have plans to do something with the double album that gave fans such favorites as "Back in the U.S.S.R.," "Blackbird" and "While My Guitar Gently Weeps."
The Beatles have already announced plans for a July release to commemorate the 50th anniversary of Yellow Submarine, with the film returning to theaters in "glorious surround sound" and "stunningly remastered" 4k. There's also a special "Yellow Submarine" b/w "Eleanor Rigby" 7-inch picture disc single.
Related: McCartney will appear with James Corden on 'Carpool Karaoke'
After a busy schedule of his One on One tour, McCartney has thus far only announced one concert for 2018. He'll be appearing at the Austin City Limits Music Festival in October.
Earlier in June, McCartney was seen visiting his boyhood home at 20 Forthlin Road in Liverpool, with TV host James Corden. The pair reportedly visited other Beatles-related sites while there and McCartney did a Beatles-dominated surprise set at the city's Philharmonic Pub.

Latest posts by Best Classic Bands Staff
(see all)