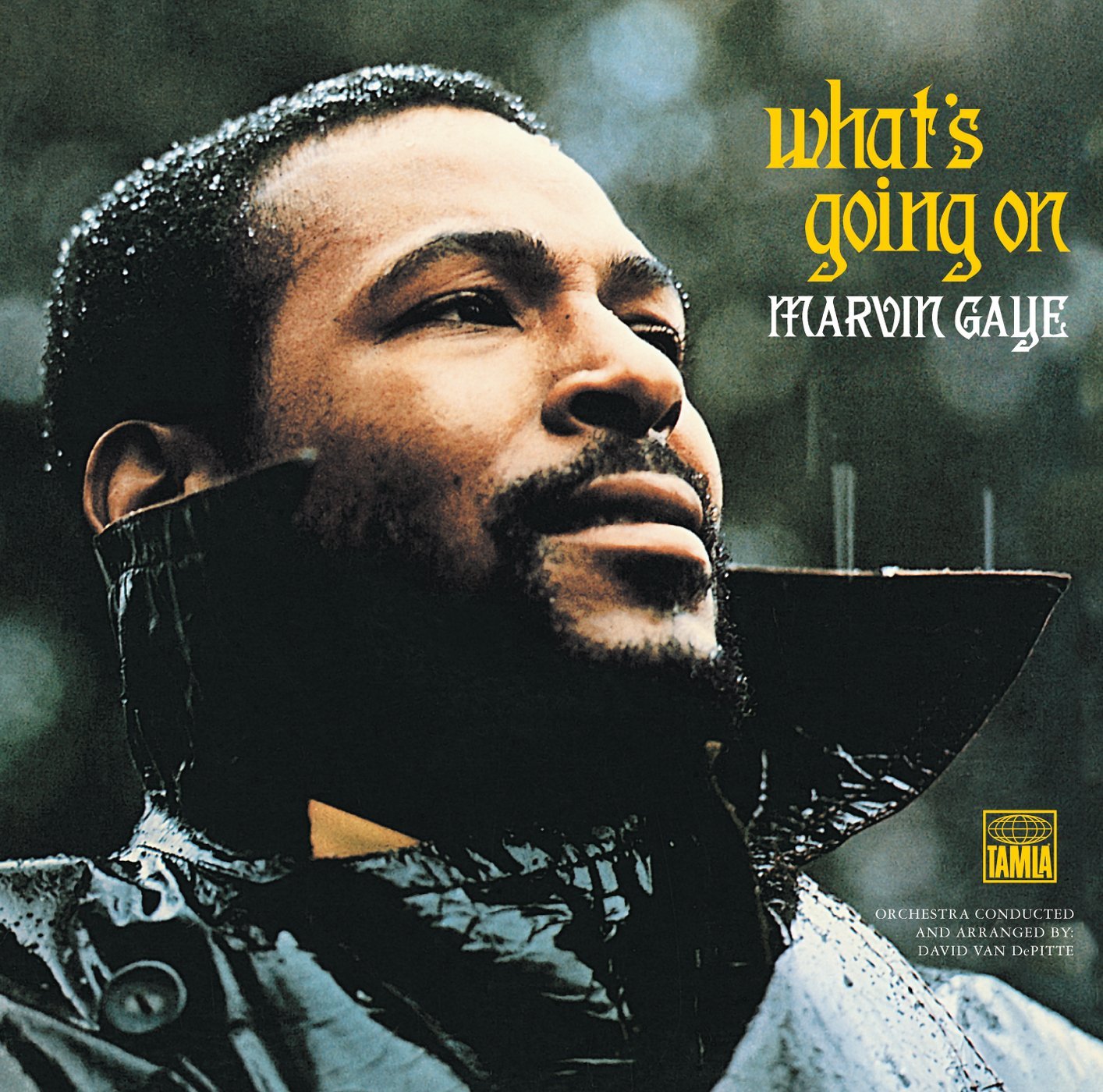 Issued on May 21, 1971, on the Motown subsidiary Tamla Records, Marvin Gaye's What's Going On is listed as #6 on Rolling Stone's 500 Greatest Albums of All Time. The title single reached #1 on the R&B charts, and the album, which was Gaye's first-ever million-seller, launched two more Top 10 singles, "Mercy Mercy Me (The Ecology)" and "Inner City Blues."
What's Going On, Gaye's 11th studio release, was a landmark R&B concept album that blended both political and personal concerns and was one of the first LPs (if not the first) to feature a song that addressed the now-pressing issue of global warming with "Mercy Mercy Me (The Ecology)." Other songs addressed war, drugs and poverty. Amazingly, Motown chief Berry Gordy Jr. was initially concerned that such strongly worded topical songs would hurt Gaye's (ad possibly the company's) image, as both he and the label were known for producing innocuous radio-friendly hit.
Self-produced by Gaye, the album featured Gaye backed by the Motown session musicians known as the Funk Brothers, who received their first official credit on the album jacket.
What's Going On revived Gaye's flagging career. Trouble Man, a mostly instrumental soundtrack album, followed in late 1972. Gaye's next release, Let's Get It On, was an immediate success that stayed on the pop charts for two years. The title track became a #1 single, and the album also includes the hit "Come Get To This."
Watch the lyric video for classic title track
Gaye's 1973 duet album with Diana Ross, Diana & Marvin, was also a huge success, selling more than a million copies worldwide. It included "You're a Special Part of Me," a #12 pop hit. Gaye's next studio album, I Want You, released in 1976, features the #1 R&B hit title track as well as the single "After The Dance."
Watch Gaye perform "What's Going On" on TV's The Midnight Special
1978's Here, My Dear was a double-album and another concept recording that detailed the breakup of his marriage to Anna Gordy, sister of Motown Records founder Berry Gordy. In Our Lifetime was Gaye's final album for Motown, released in 1981.
Known as The Prince of Soul, Marvin Gaye was inducted into the Rock and Roll Hall of Fame as part of its second class in 1987, three years after his death (Gaye was shot by his father). He remains among soul music's finest and most influential singers and songwriters.
Related: Our Album Rewind of What's Going On

Latest posts by Best Classic Bands Staff
(see all)