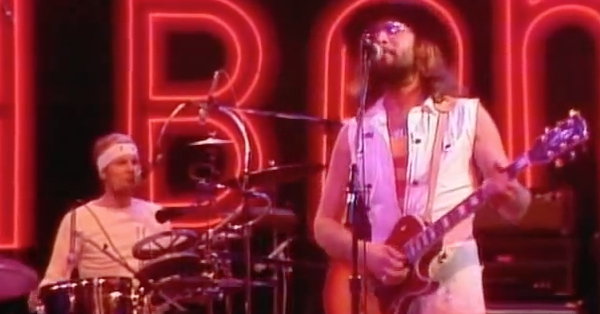 Remember that time when Bruce Springsteen scored his first #1 pop hit? Well, if you're going through your mental list of his biggest hits, songs like "Hungry Heart," "Dancing in the Dark," "Born in the U.S.A." and others come to mind. But while those three and nine others are among his 12 career Top 10 singles, The Boss has never enjoyed a #1 that he sang himself. (We're thus not counting his involvement with "We Are the World.")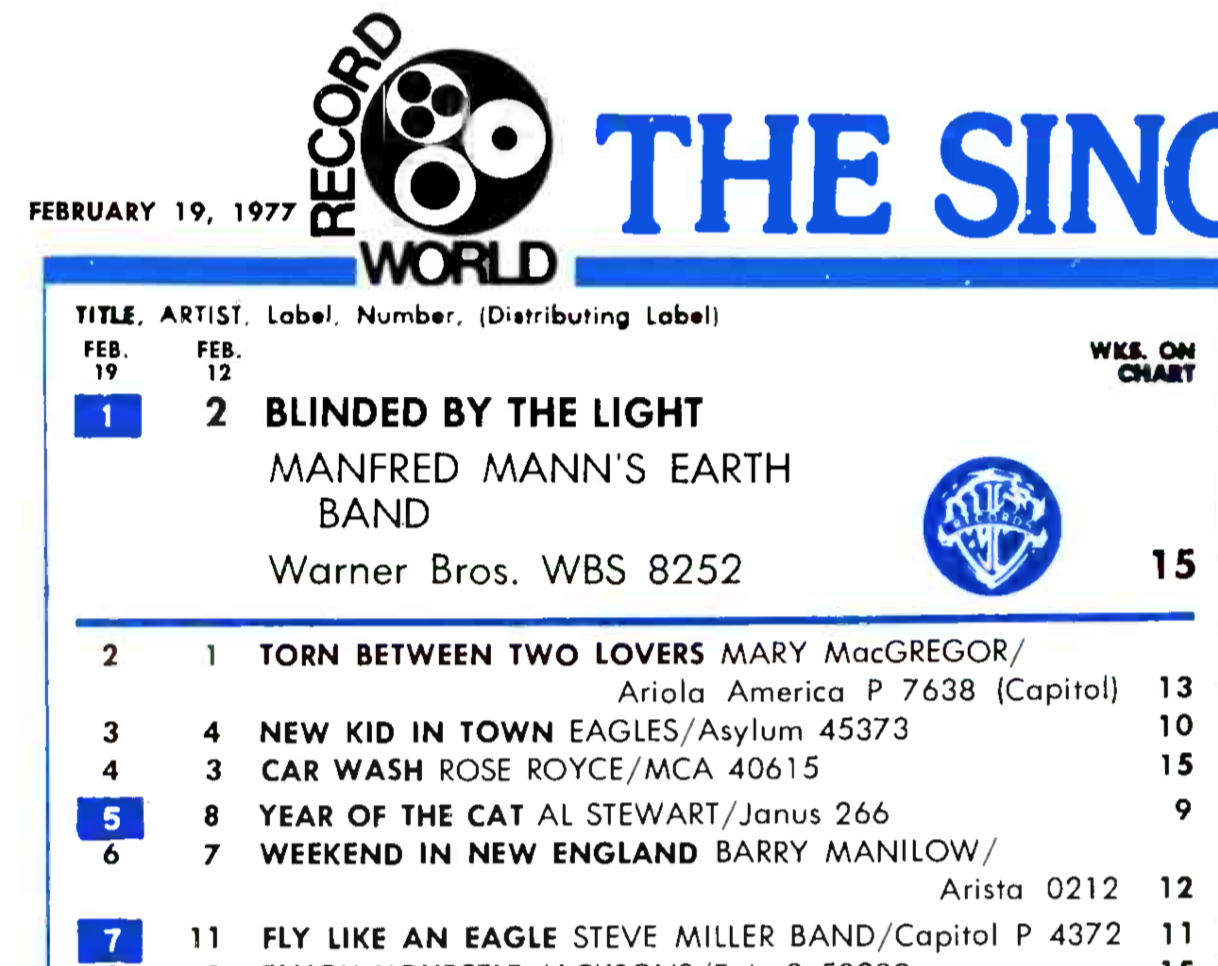 But his first -and thus far – only #1 single that he wrote? Well, that would be "Blinded By the Light" by Manfred Mann's Earth Band. Their version was released as a single in 1976 and reached the top of the U.S. singles chart on February 19, 1977. Their other Top 40 hit? None other than Springsteen's "Spirit in the Night," which was released a year later and peaked at #40. They went for the hat trick by recording and releasing his "For You" a few years' later but it failed to chart.
If you're a new Best Classic Bands reader, we'd be grateful if you would Like our Facebook page and/or bookmark our Home page.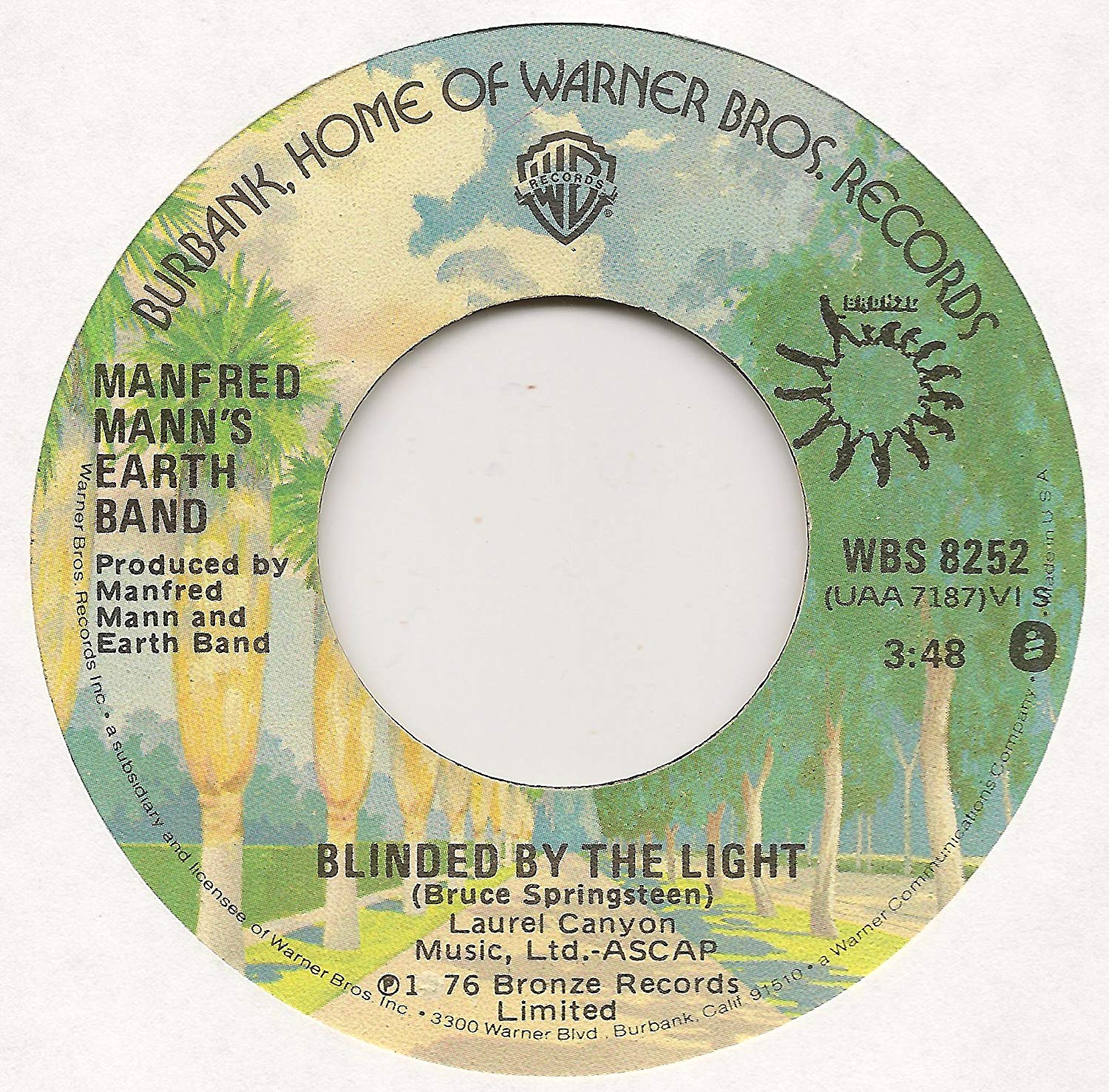 Back to "Blinded By the Light"… It was the first single from Springsteen's 1973 debut Greetings From Asbury Park, N.J. but didn't click with Top 40 programmers. Manfred Mann's Earth Band's great version famously switched the lyric "cut loose like a deuce" and changed it to "revved up like a deuce."
Everyone has their favorite misheard song lyrics – "'Scuse me while I kiss this guy," anyone? – and this version is well known for its misinterpretation: "wrapped up like a douche."
The original Manfred Mann enjoyed huge success on the singles charts a decade earlier. Their "Doo Wah Diddy Diddy" was a #1 smash in 1964. Among their other hits were a cover of Bob Dylan's "Mighty Quinn."
But none was as big as the group's #1 hit via their later incarnation. This performance from The Midnight Special is our Classic Video…
Related: Enjoy some other great rock performances from The Midnight Special
The current edition of the band still tours. (See the above link for info.) Mann himself was born on October 21, 1940.
Related: Our feature story on how the band evolved from their earlier days

Latest posts by Best Classic Bands Staff
(see all)