Lou Reed's 'Rock 'n' Roll Animal': Behind the Scenes
by Cary Baker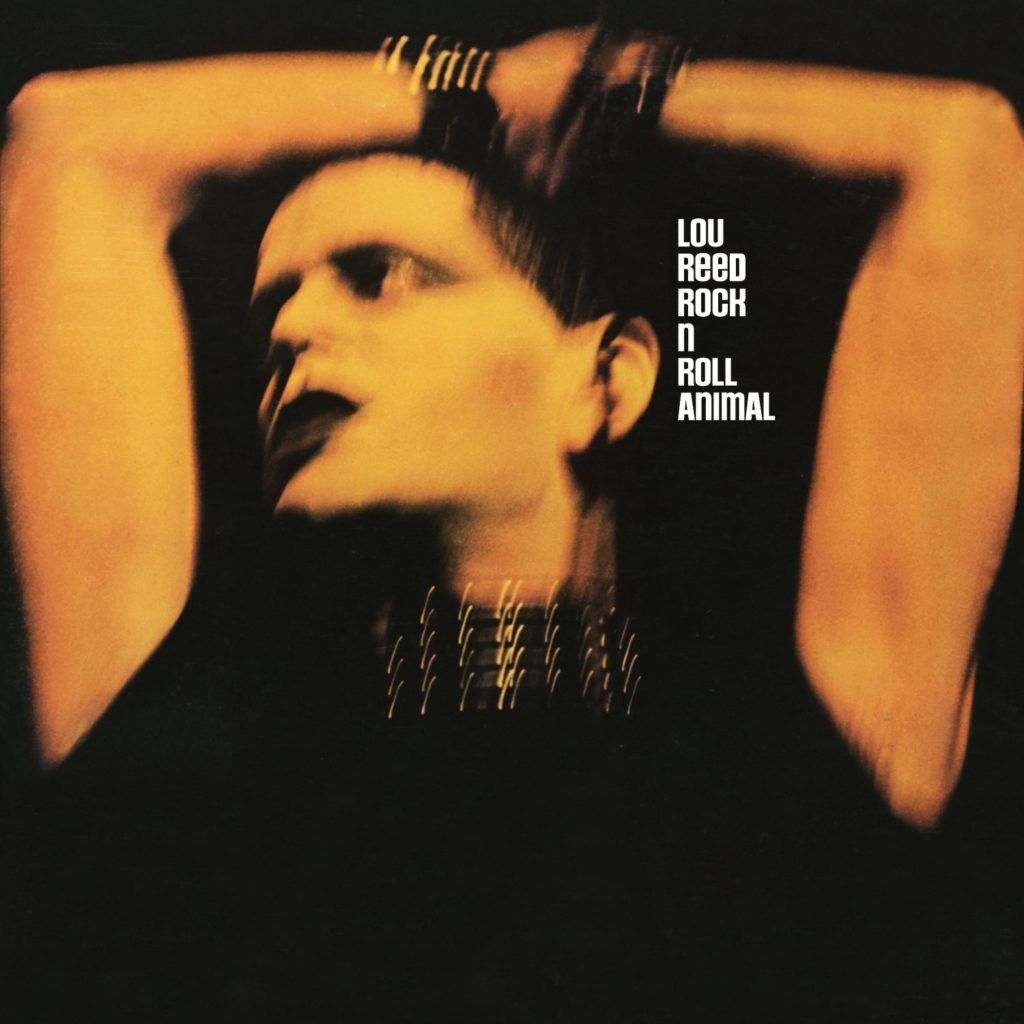 The early '70s were a time of ups and downs for Lou Reed.
In November 1972, Reed scored a #16 hit on Billboard's Hot 100 with arguably the most unconventional hit song of all time, "Walk on the Wild Side," from the David Bowie-produced Transformer album (which itself reached #29 on the Billboard Hot 200). The song raised eyebrows with its overt references to Valium, cross-dressing and oral sex. (Hard to believe that only five years had passed since Ed Sullivan had asked the Rolling Stones to change their comparably mild "Let's Spend the Night Together" to "Let's Spend Some Time Together"!)
Transformer was followed in October 1973 by the decidedly esoteric Berlin, a melancholy concept album about a couple whose relationship disintegrates into drug use, domestic violence and prostitution. This time, radio programmers cut Reed no slack. Reviews were no better; Rolling Stone called the album "a disaster." (The publication later recanted with placement of Berlin as #344 on its 500 Greatest Albums of All Time.) It stalled at #98 on Billboard's album chart.
In his heart of hearts, however, Lou Reed was a rocker. He'd proven that during his years with the Velvet Underground (1964-70). So in picking up his commercially faltering career, Reed decided to reflect on his VU years with a rockin' live album. The result was Rock 'n' Roll Animal, recorded December 21, 1973, at the Academy of Music in New York City, and quickly released in late February 1974. The live album exceeded the success of Transformer, reaching #29 in Billboard amidst a 28-week stay on the charts and eventual RIAA gold certification. But let's not get too far ahead of the narrative.
Related: Our Album Rewind of Lou's New York
Steve Katz, veteran of the Blues Project and co-founder of Blood, Sweat and Tears, who ended up producing Rock 'n' Roll Animal, takes us back to that year: "It was spring of 1973 and I was still in Blood, Sweat and Tears, rehearsing at our space in Dobbs Ferry, N.Y., just up the Hudson River from Manhattan, when my brother (Dennis Katz) had left RCA Records to manage Lou. Lou began rehearsing in a different room in the same building with his new band of child rock 'n' rollers—local kids aptly called the Tots. That was how Lou and I were first introduced. It was Lou's post-heroin, pre-speed period, a period when critic Lester Bangs referred to him as a 'bibulous bozo.' Lou was drinking heavily then, confused about his sexual orientation and shaking like a leaf."  
Katz was aware that Reed was coming off a project that had fizzled in the marketplace:
"Lou's last album, Berlin, [had been] a commercial failure. The question for Lou now was, 'What do you do after coming off of a bomb album?' Luckily someone asked my opinion, and I replied, 'You put Lou together with a great band and immediately record a live album of mostly Velvet Underground songs.' That way all those people who first heard Lou through 'Walk on the Wild Side' would now be exposed, in a modern context, to some of the best material he ever wrote. The Tots were dismissed and replaced by an excellent band, some of whom played on Berlin. Steve Hunter and my old friend Dick Wagner, both of whom had played on Berlin, were the guitarists. In my opinion it was Wagner and Hunter's instrumental intro to Sweet Jane, even more than Lou, that helped Rock 'n' Roll Animal become a classic album."
Listen to "Sweet Jane"
Steve Hunter was a veteran of Mitch Ryder's Detroit, who, along with Wagner, played on Berlin and would later play in Alice Cooper's band. He wrote the famous "Sweet Jane" intro, which he played with Wagner, and reveals that the guitar instrumental had a life of its own before he ever met Lou Reed:
"I actually wrote the piece which later became known as 'Intro to Sweet Jane' in 1971, two years before it was recorded on the Rock 'n' Roll Animal album," he says. "As we were rehearsing for the tour, we needed a piece of music at the beginning of the show to introduce Lou onstage. I showed the band and after playing it together, it sounded so good we decided to use it."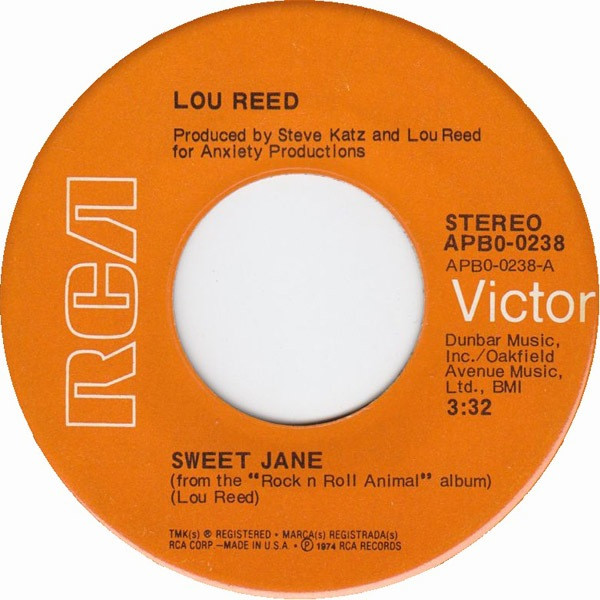 Hunter continues: "Dick Wagner and I played the opening melodies together in harmony. After that, other than playing a few lines at the beginning, Dick played rhythm guitar on the rest. I played all the soloing until the beginning of 'Sweet Jane.' Although we kept the format the same, everybody improvised their parts to a certain extent, which kept it fresh every night. And since I was doing the soloing, I also tried different things each night, all of which made it fun to play and, I think, a great way to start the show."
The Rock 'n' Roll Animal album contained only five songs, all of them from Reed's VU years. Why so few? Well, the live version of "Heroin" clocked in at 13:05 and "Rock 'n' Roll" at 10:15, which along with "Intro/Sweet Jane" at 7:55 consumed a large part of vinyl bandwidth of 40 minutes. The album also contained the VU classic "White Light/White Heat," and "Lady Day" from Berlin.
Producer Katz continues his recollection: "The tapes from the two Academy of Music concerts were sent up to RCA Studios for mixing. It was just myself and my engineer, Gus Mossler. Thankfully, Lou wasn't around for the mixes or I would have still been mixing today!
"We ran into a problem when we found that we only had one applause track. In those days, without digital, you needed to have two actual audience tracks for a stereo spread. Someone must have stepped on a cable or moved a fader during the recording. I asked Gus what our options were, and he suggested going into the RCA archive room to look for an audience track from another concert. Fifteen minutes later, Gus came back and said, 'I found it! We can just add this to the multi-track tape and we'll have stereo audience applause.' Until the day he died, Lou didn't know that the applause on his best-selling album came from a John Denver concert!"
In summation, Katz adds: "I think the album has stood the test of time for two reasons: 1) the Velvet Underground material, and 2) the Wagner/Hunter introduction to 'Sweet Jane.'"
Related: When Lou Reed met Metallica
Despite Reed's legendarily complex personality, Hunter's memories of the shows remain fond ones: "Lou was easy to work with," he says. "He pretty much left us to our own devices when it came to working out the arrangements of the songs. We tried to lay down a good foundation for him, which he seemed to enjoy each night. It was a fun tour and I think we each looked forward to every show because it was so much fun to do."
Latest posts by Cary Baker
(see all)