Loggins and Messina's 'On Stage': The Peak of a Formidable Partnership
by Lee Zimmerman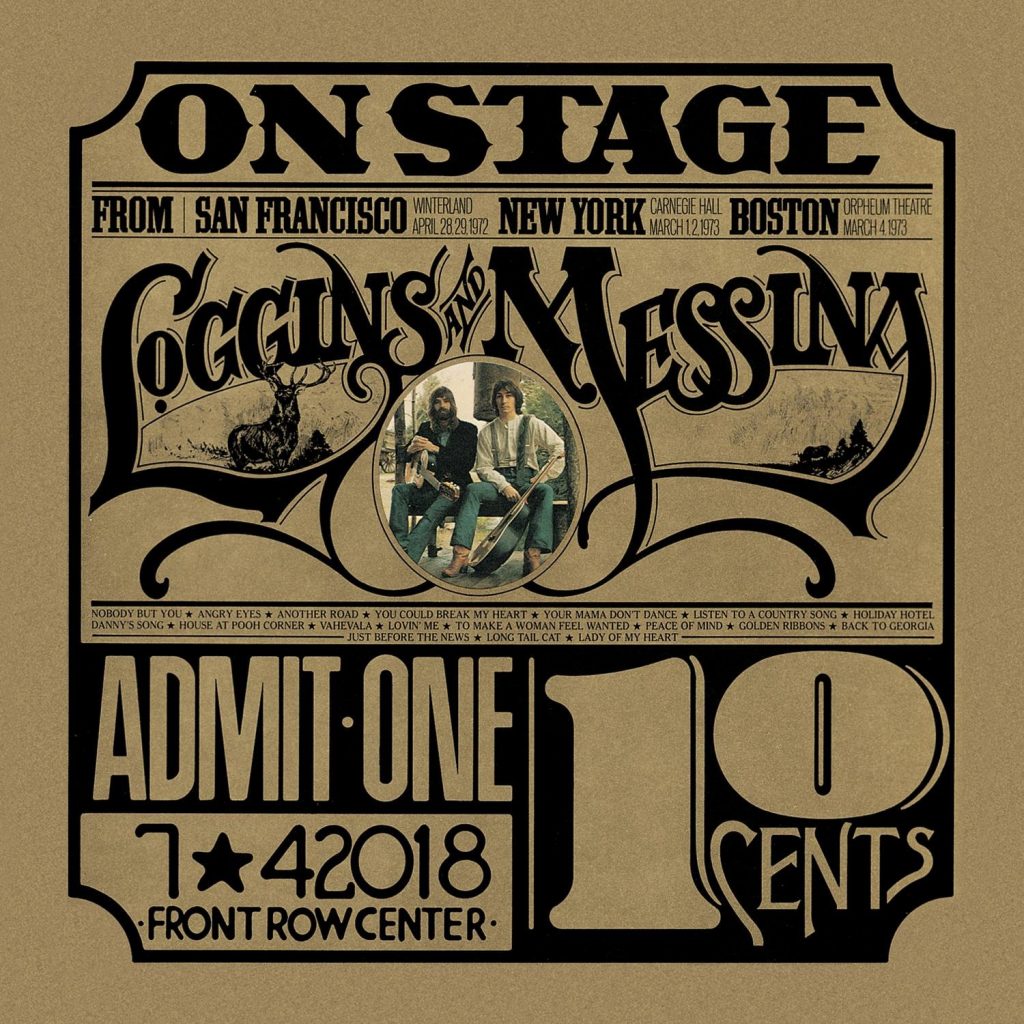 Kenny Loggins and Jim Messina had established a formidable partnership well before their fourth album, the live and descriptively titled On Stage, made its bow in April 1974. Recorded at various high-profile venues—specifically, Winterland in San Francisco, Boston's Orpheum Theatre and Carnegie Hall in New York—it effectively consolidated their collective career to that point, allowing for a live greatest hits of sorts that further affirmed Loggins and Messina's status as superstars.
To be sure, their initial pairing wasn't really planned. Loggins, a singer/songwriter whose most significant early success was attained after contributing four songs to the Nitty Gritty Dirt Band's album Uncle Charlie & His Dog Teddy, had previously toiled below the radar in a later incarnation of the Electric Prunes and the otherwise obscure Gator Creek, prior to landing a solo contract with Columbia Records. For his part, Messina had a sizable backstory to share, both as a founding member of Poco and, prior to that, a last-minute hired hand in the waning days of Buffalo Springfield. It was with his help that Loggins was given the opportunity to record his first album, which eventually found Messina billed simply as "Sittin' In." It was, in fact, the beginning of their formal partnership, as it became evident that both men were contributing equally to the project in their own respective ways.
The eponymous Loggins and Messina and Full Sail quickly followed, amassing substantial radio play and a popular following in their wake. They soon became one of the most successful duos of the '70s, second only to Hall and Oates. Messina's ties to his two former outfits didn't hurt, of course, and it wasn't unusual to have an occasional retread of one or two of those bands' classic songs tossed into their live repertoire, especially early on. However, by the time On Stage appeared some two-and-a-half years after their initial bow, the two could claim a substantial stash of popular songs of their own, more than enough to fill out a double album and make an emphatic imprint at the same time.
Related: Our Album Rewind of Poco's Deliverin'
Naturally, then, the transition from studio to stage was helped by a crack backing band that made both their live and studio performances all the more formidable. In addition to Loggins and Messina on guitars and vocals, it consisted of drummer Merel Bregante; flute, sax and violin player Al Garth; flutist and saxophonist Jon Clarke; and bassist and backing vocalist Larry Sims. The group effectively recreated the songs' studio arrangements, while also adding an extended version of the rousing sea shanty of sorts, "Vahevala," to fill out the entire span of side three. It's one of the set's highlights, a showcase for the band as a whole that put their instrumental acumen on full display, given a series of melodic twists and turns that transitioned seamlessly throughout.
That said, the pair neglected the old show-biz axiom that insisted a performer ought to save their best material for the last. "House at Pooh Corner" and "Danny's Song," both of which had earned singular status as their seminal standards, began the set on a decidedly mellow note, while allowing the album to build toward a rousing conclusion by the time they played their then-current hit, the catchy but contrived "Your Mama Don't Dance."
They tossed in a few other rousing refrains along the way: the jaunty "Listen to a Country Song" (one of the few selections that found Messina taking a solo lead vocal), an extended version of the insistently upbeat "Angry Eyes," and the album's concluding track, a standout dating back to their debut album, the unassuming yet undeniably infectious "Nobody But You."
In many ways, On Stage represented the crest of Loggins and Messina's cumulative career. While the follow-up album, Mother Lode, still managed to bring them into the top 10, its impact wasn't as profound as the albums that preceded it. Al Garth, a stalwart contributor to their sound, left the band soon after and within two years following the release of On Stage, the duo had effectively called it quits. Both men went on to launch separate solo careers, with Loggins by far being the most successful. A 2005 greatest hits compilation titled The Best: Sittin' In Again brought renewed interest and appreciation and led to reunion tours in 2005 and 2009, which found them replaying many of the songs spotlighted on On Stage 20 years before.
Related: Despite their popularity, Loggins and Messina scored only one top 10 single. Here are others who shared that dubious honor
Nevertheless, a permanent reunion didn't pan out, largely due to Loggins' success as a solo artist.  As a result, On Stage marks a successful coda in terms of a catalog that's forever inscribed in the annals of radio-ready music and mainstream Americana.
Bonus Video: Watch Kenny Loggins sing "Your Mama Don't Dance" with Daryl Hall and band on Live From Daryl's House
Related: Loggins and Messina shared the stage for a few performances in 2022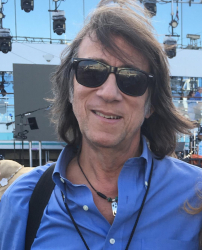 Latest posts by Lee Zimmerman
(see all)