Is this a golden age for live concerts on audio & DVD?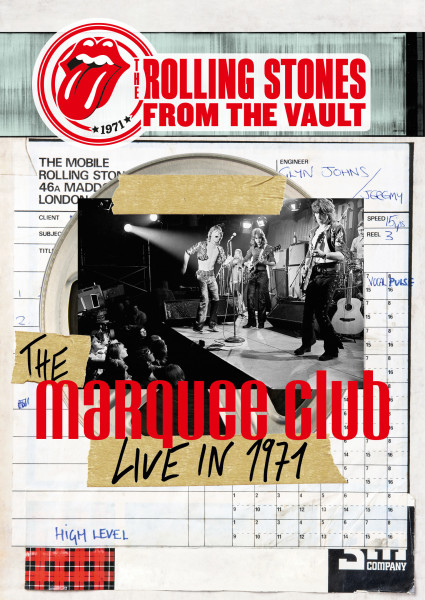 "I believe live music is the ultimate form of music," says Gregg Bendian, a musician, musicologist and a man deeply involved with getting live albums to market.
"There's the most energy, the most intensity and the most honesty," Bendian continues. "I grew up listening to live albums and preferring live albums: ELP, Yessongs, [Genesis'] Seconds Out, Gentle Giant's Playing the Fool, even Kiss Alive."
Bendian is a percussionist who has made 14 albums of original material, toured with Todd Rundgren and is in a Mahavishnu Orchestra tribute band called Mahavishnu Project. His day job has to do with creating new live albums from old concerts: He is the curator/producer/liner notes writer for a live concert series being issued under The Bottom Live Archives tag. That is, live albums culled from concerts at the late, famed New York City club.
"I think there's a big market," Bendian says. "People are interested in this golden age of music represented by the Bottom Line, 1974-2004. It was a destination for artists, even bigger artists who wanted to play a smaller venue."
We are now, perhaps improbably in the YouTube and streaming and download age, experiencing a renaissance – or at the least a revival – of the live album genre. There are folks that want to buy live albums (again? for the first time?) and most want the hard copy, store-it-on-your-shelf/play in your CD or DVD player version. A lot of the live album releases come packaged with a concurrent DVD.
For instance, Rounder Records in 2015 released a Gregg Allman CD/DVD package, Live Back to Macon. Rounder's publicist Regina Joskow says, "Production costs are a lot less on these kind of records, but more germane is that more frequently live recordings capture what a studio recording can't – the immediacy of a live performance."
Are live records commercially viable? "As much as anything is commercially viable," answers Joskow. "People don't want to buy records. But you're talking about Gregg Allman. So much these days is manufactured and not organic. Live records, the proof is in the pudding."
There are great live albums from the '60s and '70s from the Rolling Stones, Kinks and The Who, among many others, but the success of Frampton Comes Alive in 1976 and 1977 changed the game. Worldwide sales estimated at 11 million turned the one-time guitarist for Humble Pie and Frampton's Camel into a (seemingly) overnight superstar. Sold like hot-cakes, and was cheaper to produce than his studio albums – most of them forgettable.
A Live Music Bonanza

Suddenly, recorded live music is everywhere. Not just on YouTube, where you get everything from A-level mixes of full concerts to cell-phone snippets of songs. We mean full-fledged commercially available hard-copy products, DVDs, CDs, LPs and combo packs. We don't mean that you'll find them in record stores, per se, because there aren't a lot of record stores and Best Buy isn't noted for its deep catalog.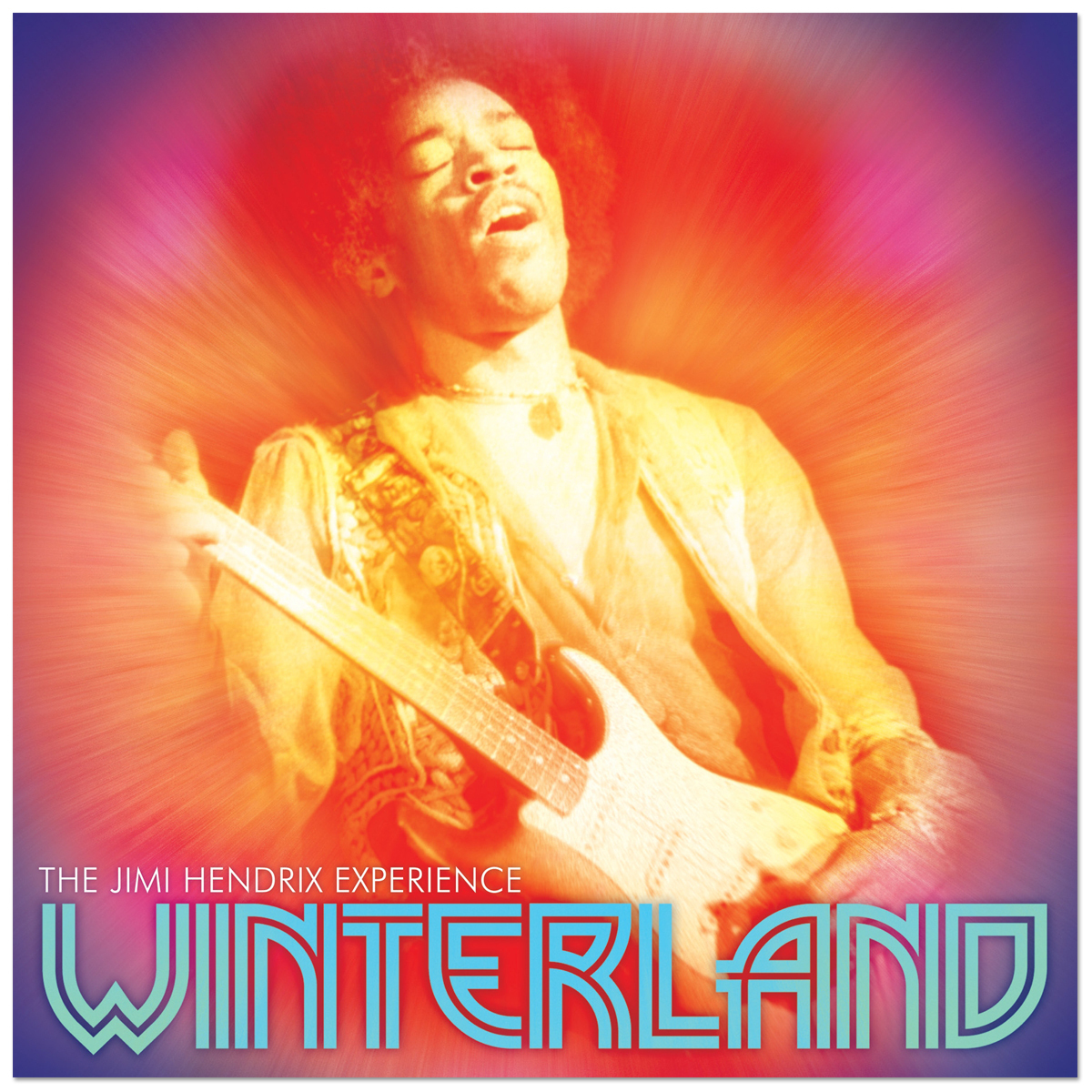 I just got yet another Jimi Hendrix Experience album – his people will be putting out albums long after we're all dead and gone. This one is a sampler for a four-CD package from a set of concerts at Winterland in 1968, with the sticker touting "never before released music" and "new mixes from Eddie Kramer, Jimi's original engineer" and "never before published photos." If there's a whiff of "new" or "remixed," that creates more value in the marketplace.
Indies Mine the Many Masters
So, how does this live album business work these days?
The major record labels still release them. Columbia seems to issue an endless supply of Leonard Cohen discs. But often the albums/videos are released by companies like Eagle Rock and MVD. My favorite recent Eagle Rock product is ELO's 2015 DVD Live in Hyde Park, a 2014 concert and doc which reminded me how good – and how unhip/dismissed they were during the punk era – Jeff Lynne's post-Move band was. My favorite MVD product is Hardcore Devo Live!, the DVD culled from a concert that showcased early Devo material, redone in 2013.
Rob Gill is president and general manager of Eagle Rock, which is a major player in the live album/CD/DVD field. He joined the company, which was purchased by Universal in 2014, 20 years ago. Eagle Rock puts out between 100-125 live album packages (most with a DVD component) every year.
"Live albums ran their course after Frampton and then came back," says Gill. "Especially with the heritage bands, the good ones, like the Stones, who have transcended time. There are people in their 30s and 40s who missed them and the younger generation who are only getting turned on to them now. And Frank Zappa: younger kids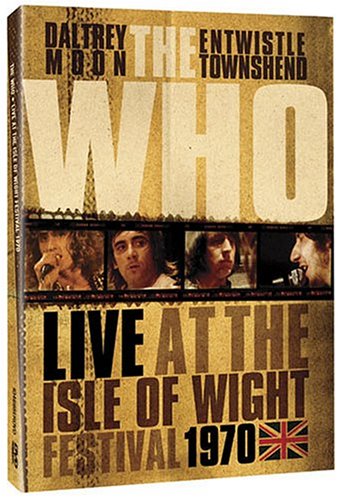 see a clip of Zappa's band and are blown away." Eagle Rock has classic rock superstar concerts by Lynyrd Skynyrd, the Who (a Live at the Isle of Wight Festival 1970 set) and the Rolling Stones (Havana Moon, which documents the band's 2016 historic Cuban concert and From the Vault, Live at the Tokyo Dome, 1990).
Dave Herlihy, a musician and music business lawyer/professor at Northeastern University in Boston, says it's a win-win for everyone.
"It's really found money," Herlihy says. "Whoever is the rights owner–the label back in the day or the band or both. You have to get the license from the publisher of the songs. Eagle Rock is contacting all of the principals involved and making sure they have licensing from the publisher and talking to the band. There's an audience for it, especially for the audiences of older bands who like CDs and DVDs. It's the perfect market. Their audience will pay for physical media."
While not exactly found money for the labels that put the concerts out, the fact that there are lots of preexisting masters of live performances whose production costs are already covered helps those companies take whatever risks (read costs) that may be involved in releasing and marketing them. For instance, Rainman Records, a small concern that issues albums and DVDs by such acts as Alvin Lee, John Kay and Steppenwolf and Kid Creole, came across its new British Live Performance Series – which it launched with concert albums by Belinda Carlisle, Joe Jackson, Uriah Heep, Glen Campbell, Ten Years After and Rick Wakeman taped in the U.K. – "just sort of by happenstance," says company owner Ron Rainey, a music business veteran.
"One TV company did all the recordings for broadcast. Then these things just sat for a long time," he explains of the 50-concert cache he will mine in the coming years. "Then an entrepreneur over there made a deal to purchase them. And in the process, one of the acts that they needed some clearances on was someone that I was involved with in the past. So I got a phone call and helped get the clearance. Then I asked, what are you doing with all this stuff? They said, well, we're looking for someone in America to put out this whole series. And that's how the discussion started.
"When the opportunity came, I saw what is was, and thought, well, for my very small record company that I have and the classic rock acts that I put out that this would be a good fit. We'll see how this stuff sells and does digitally as to whether I made a good move or not, but I rather think so."
And then there are acts like the Who, who sold live downloads of every show on their Who Hits 50! tour on their website. They usually deliver within three weeks after a concert.
Carl Mello, who's been with the New England-based retailer Newbury Comics for 22 years, says it's all about satisfying the desires of the rabid fan base. "For a million years," he notes, "nobody ever served those fans who were willing to shell out $100. You'd buy bootlegs at [a used record store] for $50 or a live CD that sounded like shit during the '90s."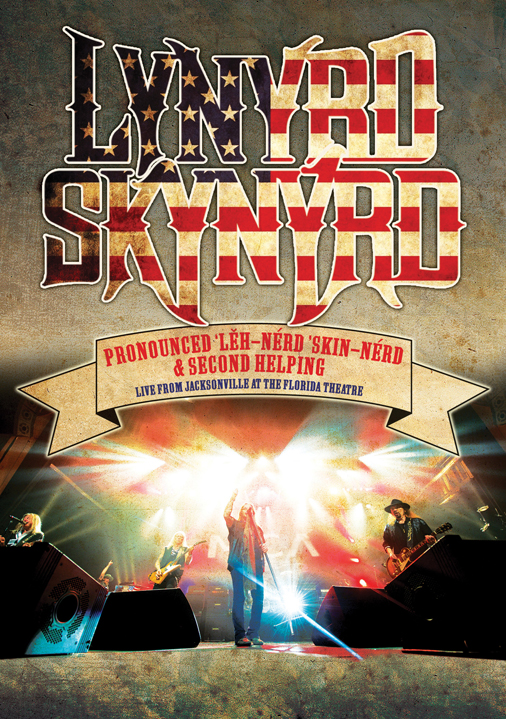 Eagle Rock's Gill says many of the major classic rock bands are "starting to realize that they want to document stuff now. We work closely with the Who and their archives and the Stones with the From the Vault series, and we're extending From the Vault for two or three other bands. The key thing for From the Vault is it has to be an iconic band or artist whose shows were different.
"The key with any artist in that capacity is it needs to be first to market. It's an audio/video product with an online presence and on iTunes."
Gill estimates Eagle Rock has released more than 1,500 pieces of music-related product over the years. (They don't do stand-alone audio LPs or CDs.) That, he says, breaks down these days to 20-25-plus releases each quarter, or 100 to 125 for the year. Hard copies can be purchased through Amazon, Transworld, Best Buy and Walmart, as well as smaller stores and large indie chains like Newbury Comics. Because many of the customers are collectors, right now the sales break down as 70 percent physical and 30 percent digital.
"Eagle Rock has the DVD side of things, so they're explicitly focused on that," says Mello. "Other companies are putting out live albums. There's the Who, Slash, Pink Floyd; there's a Yes thing every three months. If you don't do it, somebody else will and nobody will get paid. The older customer is buying these things and a there's a lot of groups you wouldn't think would release albums. Toto and Asia live albums actually come out! Before, [bands and record companies] were a lot more precious – understandably."
Is There a Saturation Point?

Ed Seaman is the COO of MVD, partly a label, partly a distributor. "We come from a strange place in terms of perspective," he says. "A huge part of our business has been music-related concert video. We're a full service music and video distribution company specializing in working with artists, labels, producers and filmmakers, selling to retail and consumers. Do we specialize in any type of music in particular? Not really. We don't specialize in breaking or developing artists. We don't have much concentration in classical, but we're strong in jazz, blues, rock, metal, punk and reggae. Our roots and background were from that music video tape distribution where it didn't matter what kind of music it was. Was it sellable on video? Then, CDs, vinyl and DVDs came into vogue lately."
As Tom Petty famously sang, "Too much ain't enough." Or is it, ever?
"We see the public perception of the DVD now is at a record low," says Seaman. "The market gets flooded and there's a lot of stuff that never should come out on DVD. We've seen this happen. We've been doing this for 28 years. Now it's kind of at a low point. The demand is pretty consistent. The biggest factor is: Is this band overexposed on the concert film?
MVD's Seaman admits the company sometimes operates in the "gray areas. Stuff comes out of the U.K.," he says, "unauthorized biographies [DVDs] or reissues of classic albums that operate under fair use. There's some gray there; fans don't care. Our label is good about defending our position. People are less precious about it now. They open up the archives and ask, 'Are you interested?' There's so much stuff that used to go un-monetized that now does not. If MVD gives you $10,000, that's better than nothing."
Bendian says he's been delving deep into the fabled, late New York City club's archives. "I go into the show's tapes and see if the show is up to our level of quality," he says. "I pick the best tracks and then we submit that to the artist to see if they're happy and try to get it cleared legally."
A recent title is from a 1980 Jack Bruce performance. Bendian says, "We don't think about genre, we think about quality. We're interested in all styles. We have over 1,000 performances, and it runs the gamut from country to bluegrass to pop to rock and roll, jazz, fusion, comedy, cabaret. Everything is on the table for us if we feel it's a great show."
If the artist has done a run of shows, Bendian adds, "I'll try to find the ideal take. But even it's not perfect, it's real. We don't go in and chop it up. It's an open-ended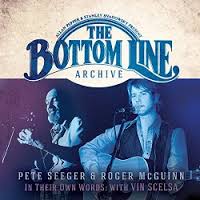 thing. Some artists have passed away; some are still alive."
Bendian says, "We're working on a master list now. We've got 10 years to go and we're two-thirds finished. The shows that were recorded were often for radio and the tape was left going for the band's second show. They didn't release it. The artists wanted shows recorded as documents. The fact this archive exists is a bit of a miracle.
"Live records have always been a part of the rock business," Rainey concludes. "The bands that are good live bands put out good live records." And even in today's far smaller market for recorded music, good albums by good bands still sell.
Don't miss a story! Sign up for Best Classic Bands' Newsletter. Form is on every page.

Latest posts by Jim Sullivan
(see all)