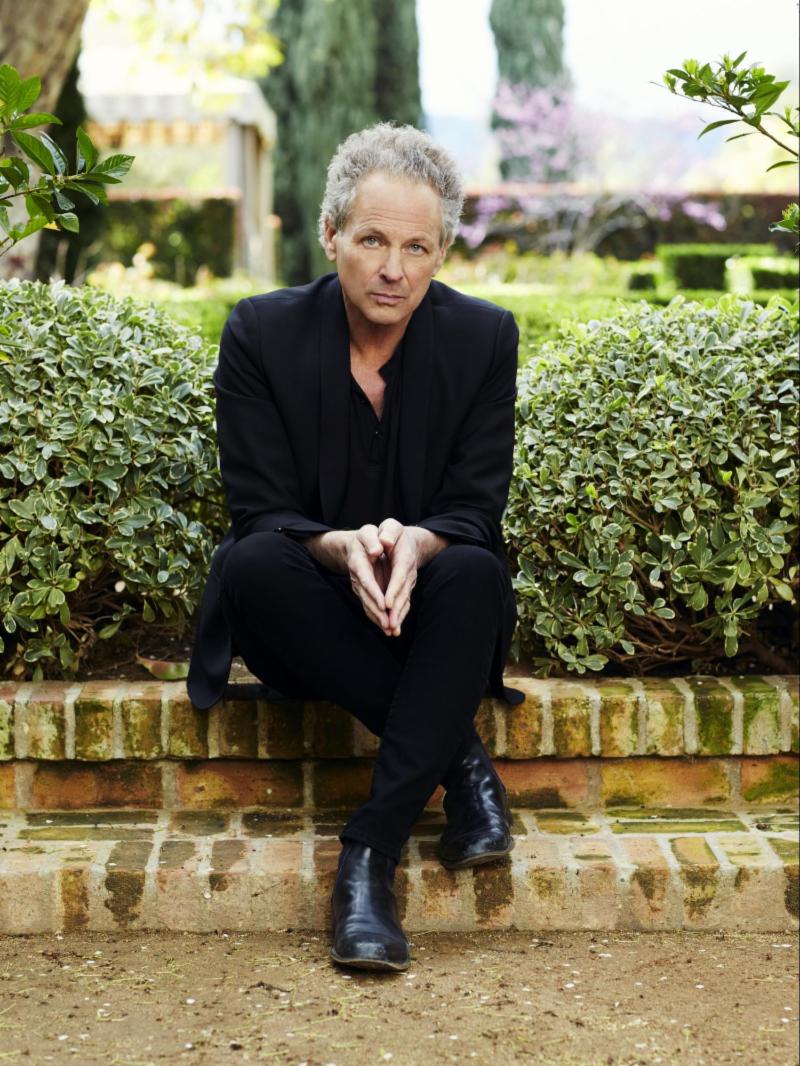 Lindsey Buckingham isn't staying idle while his former Fleetwood Mac bandmates tour this fall. The group's longtime producer, guitarist, vocalist and songwriter announced his own North American Tour on Aug. 14 in support of a new collection, Solo Anthology – The Best of Lindsey Buckingham, described in a press release as a "comprehensive record of his illustrious career." (The title, including two never-before-released songs, was released Oct. 5 on Rhino Records as a 3-CD set and as an abridged single disc. A 6-LP vinyl release is scheduled for November 23.)
Buckingham's tour began Oct. 7 – his bandmates' tour started four days earlier – and continues through Dec. 9. Tickets are available here and here; see below for dates. We've got clips from several of the early dates below.
Buckingham turned 69 on October 3.
Solo Anthology – The Best of Lindsey Buckingham includes album, live and alternate versions of songs from his solo albums Law and Order, Go Insane, Out of the Cradle, Under the Skin, Gift of Screws and Seeds We Sow, as well as songs from his 2017 collaborative album with Christine McVie.
Watch Buckingham perform "Tusk" on opening night
The collection includes such Buckingham solo hits as "Trouble" and "Go Insane," as well as "Holiday Road" and "Dancin' Across the USA" from the 1983 motion picture soundtrack to National Lampoon's Vacation. The third disc is devoted exclusively to live material including versions of Fleetwood Mac's "Tusk" and "Go Your Own Way." The two never-before-released songs are "Hunger" and "Ride This Road." (See complete track listing below.)
Watch him perform "Holiday Road" on Oct. 7
Of the album, Buckingham wrote: "My goal has always been to continue to take risks, to continue to aspire to be an artist. Nowhere is this more strongly represented than in my solo endeavors. I'm one who likes to look forward, not back. But curating this compilation album – creativity spanning three decades – turned out to be surprisingly cathartic. For the first time I was able to appreciate the cohesive thread running through the body of work, and I'm proud of how fresh and vital it all remains. I hope those listening to this album enjoy it as much as I enjoyed putting it together!"
A Rock and Roll Hall of Fame inductee and 3-time Grammy winner, Buckingham is best known as the producer, guitarist, vocalist and chief songwriter for Fleetwood Mac and as a widely celebrated solo artist.
Lindsey Buckingham 2018 Tour Dates (Tickets are available here and here)
Oct 12 – Orpheum Theatre – Los Angeles, CA
Oct 13 – Spreckels Theatre – San Diego, CA
Oct 15 – Boulder Theater – Boulder, CO
Oct 17 – Athenaeum Theater – Chicago, IL
Oct 18 – Carnegie Music Hall of Homestead – Munhall, PA
Oct 19 – Warner Theater – Washington DC
Oct 21 – Knight Theater – Charlotte, NC
Oct 22 – The Wilson Center at Cape Fear Community College – Wilmington, NC
Oct 24 – Frederick Brown Jr. Amphitheater – Peachtree City, GA
Oct 26 – Capitol Theater – Clearwater, FL
Oct 27 – Knight Concert Hall – Miami, FL
Oct 28 – King Center for the Performing Arts – Melbourne, FL
Nov 05 – Paramount Theater – Austin, TX
Nov 06 – Majestic Theater – Dallas, TX
Nov 08 – Brady Theater – Tulsa, OK
Nov 09 – Riverwind Casino – Norman, OK
Nov 10 – Stiefel Theatre for the Performing Arts – Salina, KS
Nov 12 – Lyric Fine Arts Theatre – Birmingham, AL
Nov 13 – Walker Theatre – Chattanooga, TN
Nov 14 – Bijou Theatre – Knoxville, TN
Nov 16 – Centre in the Square – Kitchener, ON
Nov 17 – Michigan Theater – Ann Arbor, MI
Nov 26 – Palace Theatre – North Canton, OH
Nov 27 – Riviera Theatre – New Tonowanda, NY
Nov 29 – Garde Arts Center – New London, CT
Nov 30 – Appell Center for the Performing Arts – York, PA
Dec 01 – Scottish Rite Auditorium – Collingswood, NJ
Dec 04 – Town Hall – New York City, NY
Dec 05 – The Wilbur Theatre – Boston, MA
Dec 06 – Paramount Hudson Valley Theater – Peekskill, NY
Dec 08 – Capitol Center – Concord, NH
Dec 09 – Sands Event Center – Bethlehem, PA
Fleetwood Mac's tour began Oct. 3, with North American dates scheduled into 2019. Tickets are available here and here.
Related: Links for 100s of classic rock tours
Solo Anthology – The Best of Lindsey Buckingham Track Listing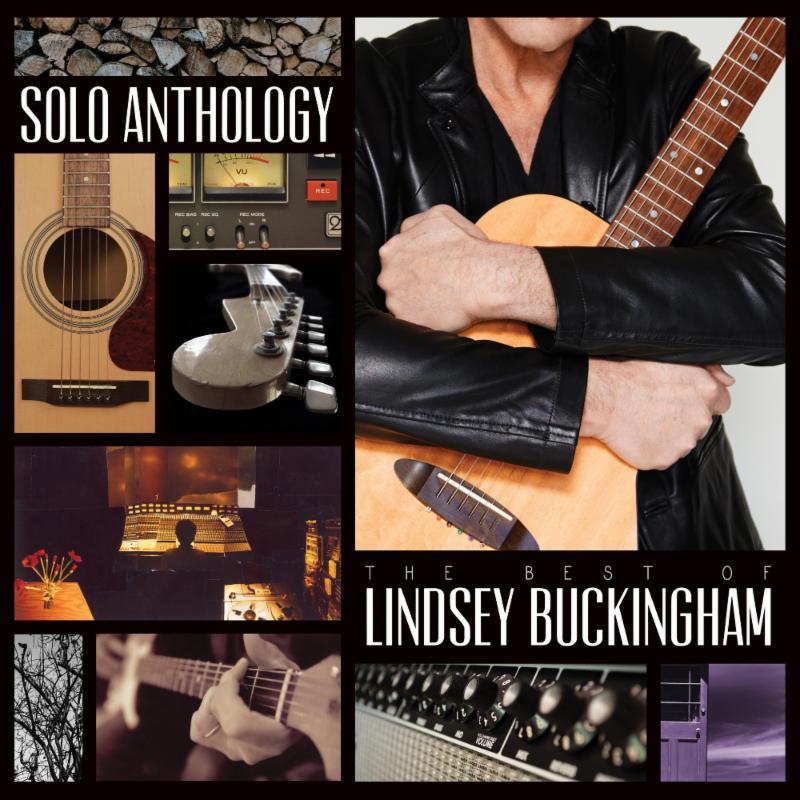 CD 1:
1. Don't Look Down
2. Go Insane
3. Surrender The Rain
4. Rock Away Blind
5. Holiday Road
6. Doing What I Can
7. Trouble
8. I Must Go
9. Street Of Dreams
10. Soul Drifter
11. Show You How
12. Shut Us Down (Live)
13. Slow Dancing
14. Countdown
15. Someone's Gotta Change Your Mind
16. In Our Own Time
17. Illumination
18. Gift Of Screws
19. Did You Miss Me
20. Down On Rodeo
21. Treason
CD 2:
1. Hunger
2. Not Too Late
3. Sleeping Around The Corner
4. I Want You
5. Time Precious Time
6. Stars Are Crazy
7. Love Runs Deeper
8. You Do Or You Don't
9. I Am Waiting
10. Time Bomb Town
11. Turn It On
12. Seeds We Sow
13. Underground
14. Dancin' Across The USA
15. Gone Too Far
16. End Of Time
17. D.W. Suite
18. Ride This Road
19. Say We'll Meet Again
CD 3:
1. Trouble (Live)
2. Go Insane (Live)
3. Bleed To Love Her (Live)
4. Stephanie (Live)
5. Never Going Back Again (Live)
6. Big Love (Live)
7. Under The Skin (Live)
8. All My Sorrows (Live)
9. Cast Away Dreams (Live)
10. Holiday Road (Live)
11. Tusk (Live)
12. I'm So Afraid (Live)
13. Go Your Own Way (Live)

Latest posts by Best Classic Bands Staff
(see all)