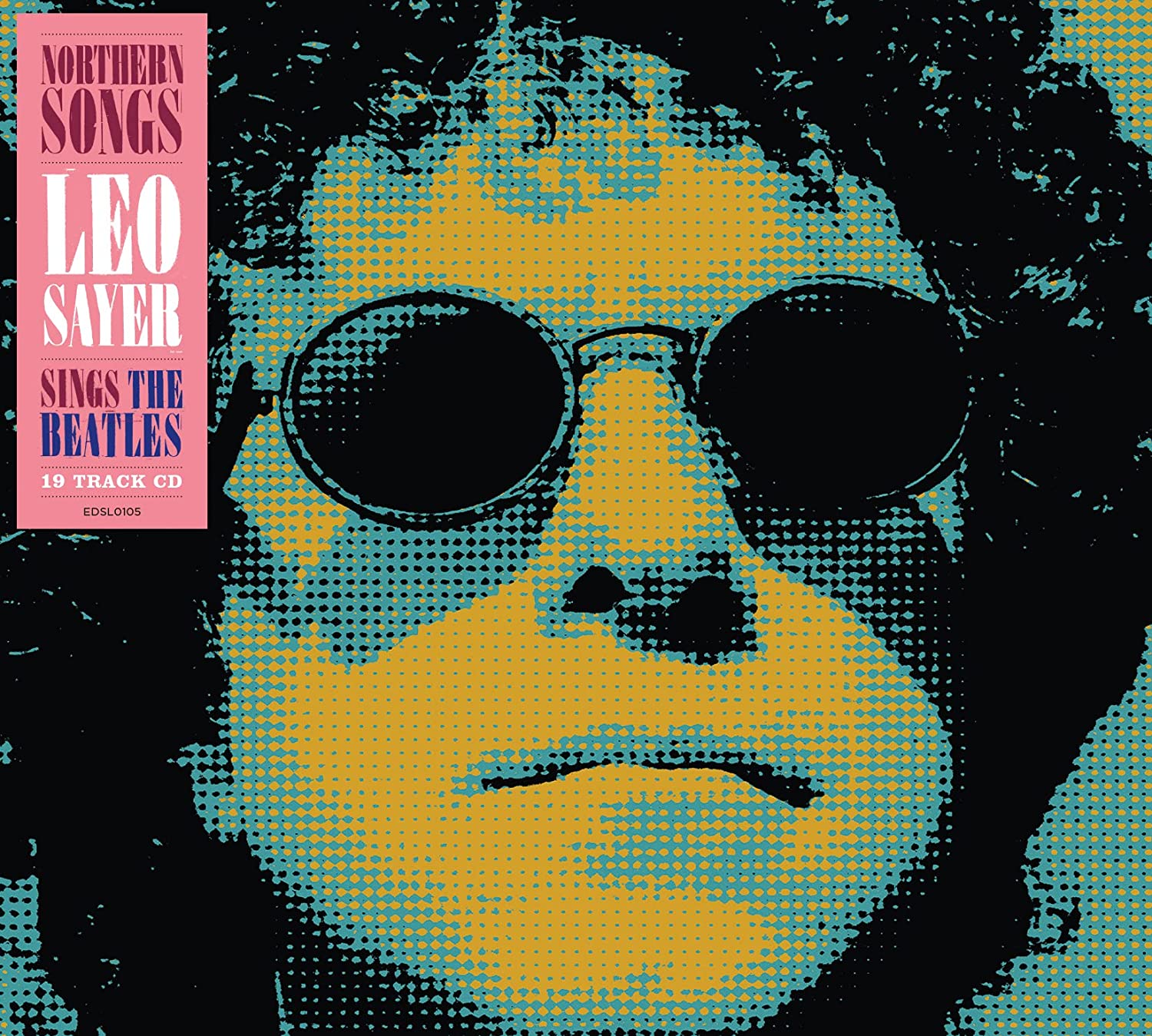 Leo Sayer is celebrating his 50th anniversary as a recording artist with a new album and a live performing schedule in 2022. The new recording, Northern Songs: Leo Sayer Sings the Beatles, was released on January 28. Listen to many of the tracks and watch the official trailer below.
Sayer self-produced the new album, giving his own signature spin to 19 iconic songs written and composed by John Lennon, Paul McCartney, and George Harrison.
Of Northern Songs, Sayer says, "[It] started life in 2011. I was fooling around in my new studio and found an interesting way to arrange 'Eleanor Rigby' by mashing it up with Michael Jackson's 'Billie Jean.' It worked surprisingly well, feeling like a great groove."
Listen to his covers of "Eleanor Rigby" and "I Feel Fine"
"I wondered if I was committing sacrilege by taking such liberties with a Lennon/McCartney classic, but friends I played it to seemed to love it. I moved on to 'Strawberry Fields Forever,' 'Norwegian Wood' and 'Girl.'"
"Throughout my entire career there's always been a strong link for me with The Beatles," he says. "In 1975 my then-manager, Adam Faith, convinced me to record a cover of 'Let It Be' as a Christmas single, and I still perform that version onstage today.
"I hope fans of The Beatles won't be too shocked by some of the liberties I've taken with these masterworks. If you spot a change of chord here and there, a shift of lyric to make the words fit and some wildly different rhythms and beats from the original songs, I can only say that's what it took to make Northern Songs work for me. I've created it all with a great sense of love and respect for the band, doing my best as an interpreter and as a diehard fan too. The Beatles were, and still are, in my humble opinion, the true musical geniuses of our age, and will always be my eternal inspiration."
Watch the official trailer
Northern Songs: Leo Sayer Sings the Beatles Track Listing
Eleanor Rigby
Strawberry Fields Forever
Revolution
Get Back
Across The Universe
A Day In The Life
Girl
A Hard Day's Night
Magical Mystery Tour
Julia
Can't Buy Me Love
Norwegian Wood
Here Comes The Sun
Only A Northern Song
Yesterday
I Feel Fine
Nowhere Man
Hey Jude
Eleanor Rigby #2
Sayer, born May 21, 1948, is also celebrating the 45th anniversary of his platinum-selling album, Endless Flight, that featured a pair of #1 singles, "You Make Me Feel Like Dancing" and "When I Need You." He's released a behind-the-scenes video with interviews, and never-before-heard stories from the songwriters, producers, and musicians he worked with in the making of the album.
Watch the new, animated video for "You Make Me Feel Like Dancing"
Tickets to see Sayer perform are available here.
Related: The co-founder of Chrysalis Records talks about Sayer's breakthrough

Latest posts by Best Classic Bands Staff
(see all)