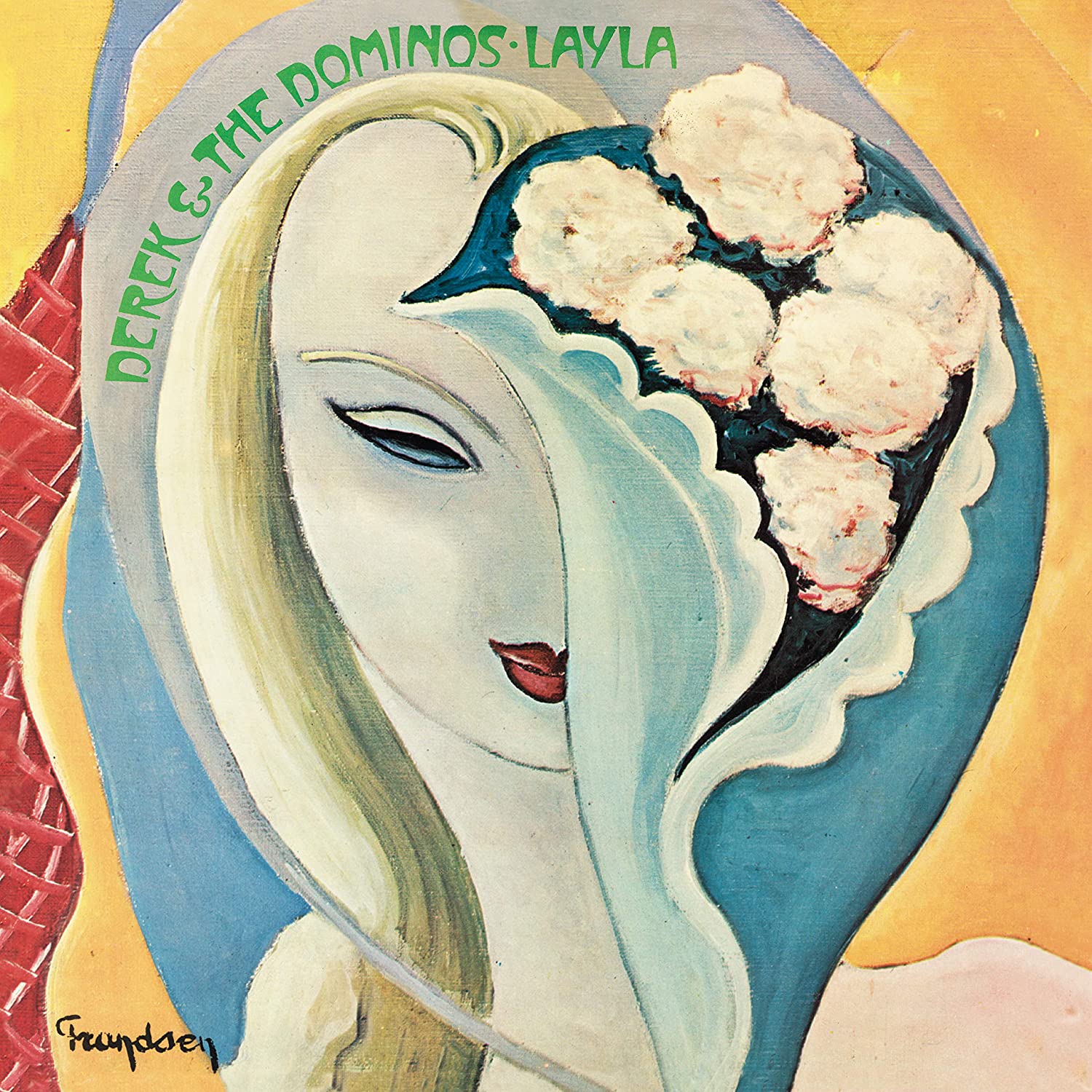 Derek & the Dominos – Eric Clapton, Bobby Whitlock (keyboards), Carl Radle (bass) and Jim Gordon (drums) – convened with producer Tom Dowd at Criteria Studios in Miami on August 23, 1970, for the first recording date of their debut album, Layla. The group had grown out of Clapton's stint playing with the three musicians on tour with Delaney & Bonnie and Friends in Europe and the U.S. from late 1969 into early 1970 as well as the sessions for Clapton's debut self-titled solo album.
Whitlock and Clapton had started writing songs for the superstar guitarist's next recording in England in spring 1970, and after being joined by Radle and Gordon, the four tracked much of George Harrison's first post-Beatles album, All Things Must Pass. Dave Mason signed on to the group and in June they played a benefit concert in London and recorded two Clapton/Whitlock songs, "Tell the Truth" and "Roll It Over," with producer Phil Spector (who was producing Harrison).
Mason soon left the group, and they settled on the name Derek & the Dominos, allowing Clapton – who found the fame he achieved with Cream and Blind Faith uncomfortable – a measure of anonymity. Following a string of shows in August at small English venues, the band headed to Miami.
Related: Our interview with Bobby Whitlock
A few days into the sessions, Dowd invited Clapton to see his other production clients the Allman Brothers Band perform, and the guitarist was knocked out by his fellow player, Duane Allman. After the show both bands jammed together at Criteria. Clapton asked Allman to play on his sessions – he appears on 11 of its 14 tracks – and later invited him to join the band (Allman declined).
The album recorded by the Dominos, Layla and Other Assorted Songs – whose thematic spine was Clapton's unrequited love for Pattie Boyd, Harrison's wife – received a lukewarm reception from the media and radio and sold poorly after its November 2 release. The group toured through the end of the year – Allman joined them at three shows in between Allman Brothers Band dates – and by early 1971 had broken up.
Related: The 16 best studio double albums of all-time
After the song "Layla" was re-released in 1972 (off the History of Eric Clapton collection) it reached #10 on the Hot 100. Over time the Layla album has become considered Clapton's paramount artistic achievement.
Related: 10 re-released songs that became hits
Here they are performing "It's Too Late" on The Johnny Cash Show, which originally ran on January 6, 1971.
If you're a new Best Classic Bands reader, we'd be grateful if you would Like our Facebook page and/or bookmark our Home page.

Latest posts by Best Classic Bands Staff
(see all)