Kansas' 'Leftoverture': A Prog/Arena Rock Magnum Opus
by Greg Prato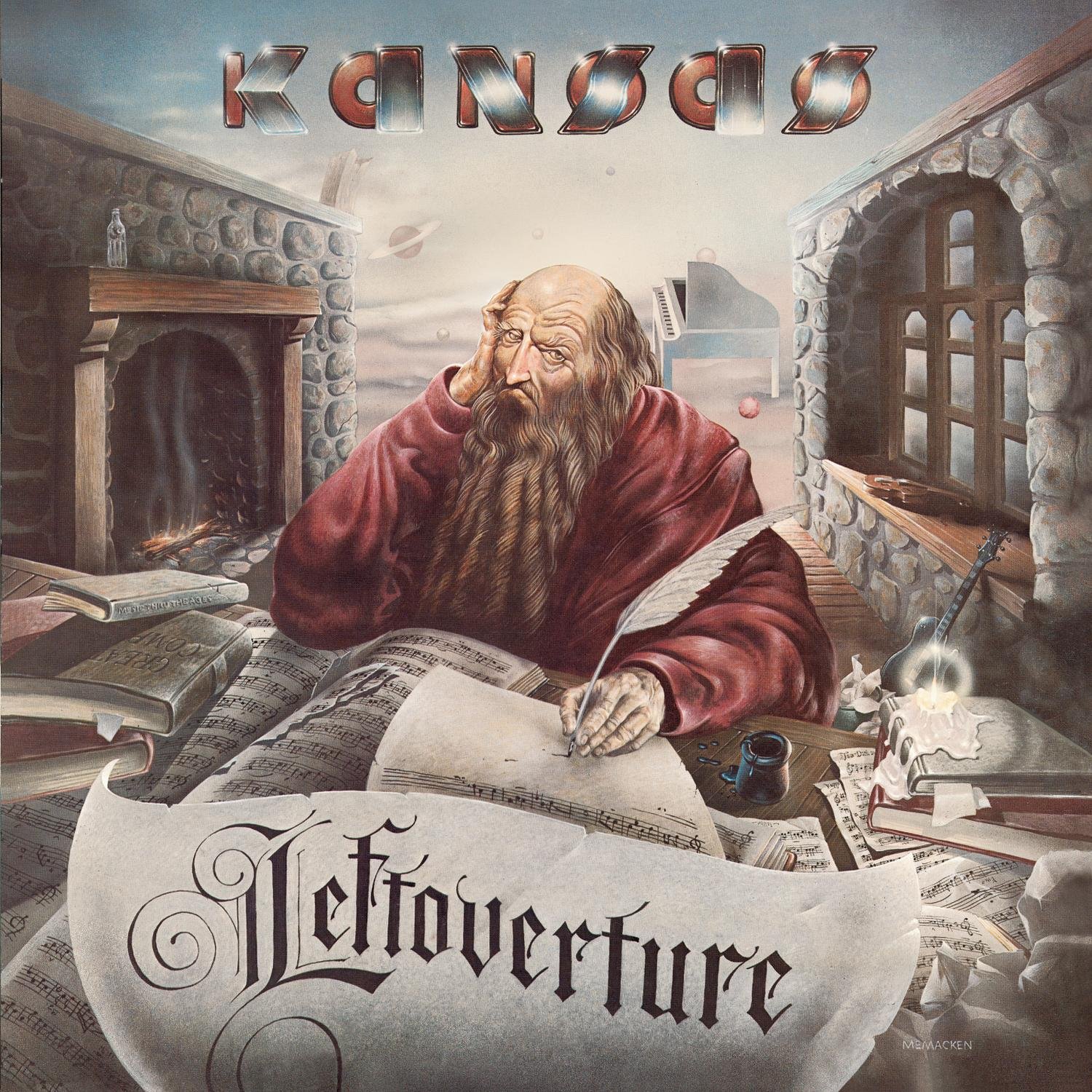 If there was a band that could be considered "the American Queen" during the mid to late '70s, Kansas is it (perhaps Styx being the only other). Both bands definitely possessed some very "prog-y" tendencies within their song structures and stacked vocal harmonies, and both also had fine vocalists and guitar heroes. (Certain things did differ between the two—Kansas did not possess a flamboyant singer nor did they take on as wide a range of genres, but did feature violin…something that Freddie and co. did not.)
It was on Kansas' fourth album overall, 1976's Leftoverture, that their prog-meets-arena-rock sound truly coalesced, serving as the group's commercial breakthrough, on the strength of the subsequent classic rock radio standard, "Carry on Wayward Son."
Watch the official video for "Carry On, Wayward Son"
Formed in 1973 and hailing from Topeka, Kansas, the band—comprising singer/keyboardist Steve Walsh, guitarists Kerry Livgren and Rich Williams, violinist Robby Steinhardt, bassist Dave Hope and drummer Phil Ehart—caught a break when they inked a recording contract with Don Kirshner's record label, Kirshner, just as his TV show, Don Kirshner's Rock Concert, launched and became quite popular with rock fans.
Related: What other songs were hits when "Carry On, Wayward Son" was on the charts?
However, three albums failed to set the charts alight: 1974's self-titled debut and a pair of offerings from 1975, Song for America and Masque. But unlike nowadays, when bands would never be given several albums to build a following (which was quite a common occurrence in the '70s, as evidenced by the slow-building success of Kiss, Aerosmith and Rush), Kansas' label was tolerant. Their patience paid off on album #4.
Another plus concerning the fact that Kansas was given a few albums to find their way was that they had developed a kinship with producer Jeff Glixman (who had boarded the Kansas train beginning with their sophomore album). Glixman's pristine production not only fit Kansas' sound/approach perfectly, but also the sound of what rock radio preferred circa the mid- to late '70s, in line with the likes of Boston, ELO and the aforementioned Queen. Recording from December '75 through August '76, the band would set up shop at the same studio in which their previous album was recorded, Studio in the Country, in Bogalusa, La.
It certainly didn't hurt that Leftoverture kicked off with one of Kansas' best-ever tunes, "Carry on Wayward Son." Showcasing the band's sonic trademarks—Walsh's stellar lead vocals and harmony vocals plus a sturdy guitar riff from Livgren and Williams (which has gone on to become one of rock's most renowned…there is probably a guitarist somewhere studying/learning that riff right now)—"Carry on" would go on to become Kansas' breakthrough smash, just missing the top 10 in Billboard (peaking at #11).
Up next, the more restrained/mid-paced "The Wall" is, admittedly, not necessarily the album's top tune but does mark the first appearance on the album of Steinhardt's violin; it keeps things moving along before the listener is met head-on with another killer guitar riff rocker, "What's on My Mind." (That brings up a question that longtime Kansas fans have pondered for decades: Why do Livgren and Williams never seem to get the credit they deserve for authoring some truly exceptional guitar riffs over the years?)
Listen to a live version of "The Wall"
"Miracles Out of Nowhere" brings things down a notch but features some truly sublime electric violin work from Steinhardt, which is played so fluidly that it sounds like a synth (similar in sound to FM's Ben Mink). "Opus Insert" is probably best known for its middle section, which features a Zappa-like vibraphone solo (courtesy of multi-instrumentalist Walsh), while "Questions of My Childhood" begins with some decidedly ELP-ish synth and organ work.
But not all of Kansas was rawk—case in point, "Cheyenne Anthem." In fact, the near-seven-minute song goes through so many twists and turns that it probably could have been split into several smaller compositions. Beginning with folky acoustic guitar (serving as a prelude to their biggest hit, "Dust in the Wind," which would reside on their next album a year later, Point of Know Return), the tune eventually branches out, with even a vocal choir joining in, before returning to the acoustic strum of the beginning, and wrapping up things up bombastically.
Listen to "Cheyenne Autumn"
For the album's grand finale, Kansas presented their lengthiest composition, the appropriately titled "Magnum Opus." Similar to other bands that would compose an extended "suite" at this time (or in the case of Rush's 2112, that year), it comprised several different sections bearing the following titles: "Father Padilla Meets the Perfect Gnat," "Howling at the Moon," "Man Overboard," "Industry on Parade," "Release the Beavers" and "Gnat Attack." By taking a gander at the titles of these "songs within the song," it's hard not to see that these are the sort of whimsical fairytale titles and lyrical subjects that would soon seem outdated due to the fast-rising punk-rock movement. But to experience an everything-but-the-kitchen-sink Kansas composition, "Magnum Opus" is the tune for you.
Listen to "Magnum Opus"
Released on October 21, 1976, Leftoverture would feature album cover art, provided by artist Dave McMacken, of a chap with a lack of hair atop his coconut, but a ZZ Top-approved beard, scribbling something with a feather quill pen on an unwound scroll. On the strength of the "Carry on Wayward Son" single, the album peaked at #5 on the Billboard 200, and at last count (in 1995) had been certified 4x platinum, quickly making Kansas one of the top U.S. mainstream rock bands and helping pave the way for the style now known as "arena rock."
Watch Kansas perform "Carry On, Wayward Son" live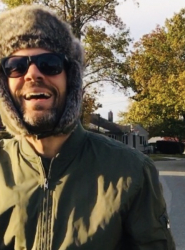 Latest posts by Greg Prato
(see all)