Judy Collins' 1st-Ever Album of All-Original Songs: 'Spellbound' Reviewed
by Jeff Burger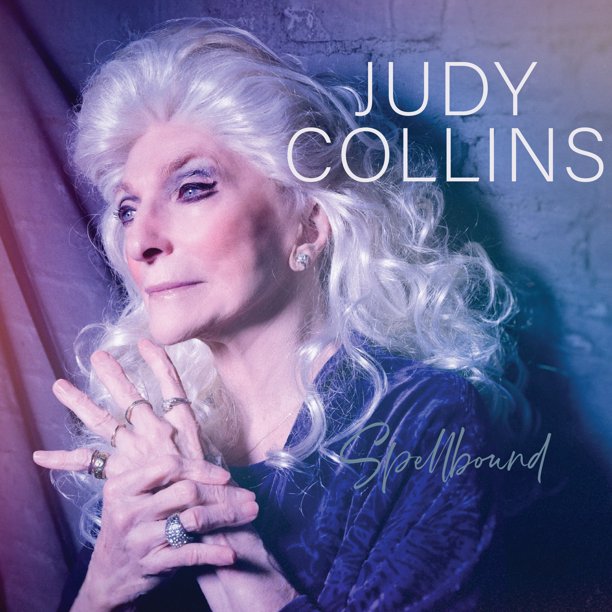 In Judy Collins' recording career, which has produced 55 albums and spanned more than half a century, she has been best known for her covers of songs by other artists, such as Joni Mitchell and Leonard Cohen. Over the years, however, she has offered a variety of excellent self-penned tunes—"Born to the Breed" and the exquisite "My Father," to name a couple.
It's surprising, therefore, that Spellbound—issued this month by the now 82-year-old singer—constitutes the first all-originals collection she has ever released.
The record, Collins' sixth in as many years, suggests she should have listened more to Cohen when he heard her version of his "Suzanne" and asked her, "Why aren't you writing your own songs?" Her crystal-clear voice is as strong as ever here, and the soothing 13-track program, which employs lots of piano and strings, underscores her composing talents. A few more upbeat numbers, something along the lines of the early "Someday Soon," might have helped to balance out the predominantly contemplative, moody material. That said, there's not a bad track on the album, which draws heavily on the experiences of Collins' own life.
Related: Read our review of a Judy Collins-Stephen Stills concert from 2017
Several of the songs reference her early years in the Centennial State, including "When I Was a Girl in Colorado"; "Grand Canyon"; "Hell on Wheels," which describes a near-disastrous drunk-driving experience Collins had at age 17.
There's also "The Blizzard (The Colorado Song)," which she actually wrote in Connecticut. (This last number, which previously appeared on 1990's Fires of Eden, is the only one on Spellbound that she didn't compose recently.) There are also two tunes about life in New York, Collins' home for almost 60 years: "City of Awakening," which she wrote during the pandemic, and "So Alive," which she addresses to an unnamed lover and peppers with references to Greenwich Village in the 1960s.
Latest posts by Jeff Burger
(see all)