It's been decades in the making and has finally gotten an official release. Yes co-founder and its longtime vocalist and songwriter, Jon Anderson, issued his long-awaited solo album, 1000 Hands, on July 31, via Blue Elan Records, on CD, digitally, and on a deluxe 180g two-LP set. (The title was briefly available in 2019 at Anderson's website and at his concerts.)
[Anderson will host an event, the "1000 Hands Experience," which will livestream on Sunday, Aug. 2, 3 p.m. EST. The event will feature live performances of songs from the album along with an in-depth conversation with him. Click here to access it across a variety of platforms.]
1000 Hands, as the name implies, includes collaborations with many others. While that may not total 500 (i.e., 1000 hands), the album, produced by Michael Franklin, does feature contributions from many of Anderson's former Yes bandmates including, notably, the group's late bassist Chris Squire, as well as longtime guitarist Steve Howe and drummer Alan White, and keyboardist Rick Wakeman and guitarist Trevor Rabin (the Yes alums with whom Anderson toured with in recent years).
Listen to "Now" from 1000 Hands
"I've spent long periods of time making some records, but I've never taken a journey quite like this one," says the Rock and Roll Hall of Fame inductee in the May 29 announcement. "To say that 1,000 Hands has been a long time in coming would be quite an understatement, but I'm thrilled that it's finally a reality and that my fans will now be able to hear it. And I think they'll be delighted to hear music that's timeless. It's one of the best things I've ever done."
The song "Ramalama," an early highlight on 1000 Hands, begins with sounds of Anderson's vocalization: his morning warmup routine.
Watch the album's leadoff track, "Ramalama"
"I just did it for a vocal exercise in the morning," he tells Best Classic Bands. "And I started listening to it again and again and thought, Man, that was pretty cool! What was I doing that morning? It's very cosmic, in a way."
Related: Our 2019 interview with Anderson about the 1000 Hands album
Anderson began the album (originally called Uzlot – "it means a lot of us") nearly 30 years ago, working with a group of musicians that included Yes drummer Alan White and bassist Chris Squire. However, due to his heavy touring commitments with Yes, Anderson had to put the record on the back burner. "Before you knew it, I started getting involved in other projects and tours, and years went by," he explains. "I would listen to the tapes from time to time and think, 'This could have been a great album! One day I'll finish it.'"
Watch the video for "WDMCF" (Where Does Music Come From)
Grammy-nominated producer Michael Franklin had at one point begun working on orchestrations for the album, but once again Anderson's jammed schedule required the project to be put on hold. Finally, a year and a half ago, Anderson and Franklin got the album back on track and were determined to see it through. "Our ideas still matched," Anderson says. "Michael knew everything I wanted to do and how I wanted the music to sound, so we agreed to go for it."
Another highlight on 1000 Hands: "First Born Leaders," a musical tour de force featuring a bouillabaisse of brass, percussion and more, reminiscent of The Lion King and even Simon's Graceland. It includes performances by the late guitarist Larry Coryell, Yes drummer Alan White and even Yes co-founder/bassist Chris Squire.
The song also features backing vocals by the ensemble Zap Mama. "I saw them 30 years ago at the Saban Theatre in Los Angeles," Anderson tells Best Classic Bands. "They were introduced, 'Be ready to be shocked and surprised.' And these five ladies… were mesmerizing… the kind of chanting they did. To get them to sing on this album was amazing."
Listen to "First Born Leaders"
Setting up shop in Franklin's Solar Studios in Orlando, Florida, Anderson laid down backing vocals to his original lead tracks, and Franklin called in an astonishing array of rock and jazz luminaries to fill out the songs: Ian Anderson, Jean-Luc Ponty, Billy Cobham, Chick Corea, Steve Morse, Rick Derringer, Jonathan Cain, and the Tower of Power Horns are just a few of the guests on 1,000 Hands.
"That's where the title 1,000 Hands comes from, all of the brilliant musicians who played a part in making the record," Anderson says. "Michael acted like something of a casting director, bringing so many great players. It was really exciting to hear the record open up and become what I had always envisioned."
As Anderson notes: "The musicianship on this album is truly mesmerizing, the production by Michael is very unique, treating each song with reverence and taste. I'm overjoyed to let people hear this project and to be able to tour… will be another highlight in my life.
"I feel so happy that people of all ages will hear this; musically it says many, many things most of all the joy of music and life."
"Twice in a Lifetime" showcases Anderson's gorgeous vocals, as well as an ensemble including accordion plus a stunning violin performance from Grammy winner Charlie Bisharat. "The violin was recorded 30 years ago," Anderson says. "He's one of the top session guys in L.A. and he came up and just played one afternoon."
Anderson, who turned 75 on October 25, 2019, told the website Growing Bolder that he had been working on the album on-and-off since around 1990. "The tapes got put in my garage but I forgot about them because I was on tour with Yes and recording other albums."
Anderson says: "I'm healthier, I sing as strong as ever, I have a great friendship with a lot of musicians and I hold them very dear. Music always brings you together."
Related: We spoke to Jon Anderson about Yes
Anderson has released more than a dozen solo albums since his first such effort, Olias of Sunhillow, was released by Atlantic in 1976. 1000 Hands is his first since 2011's Survival & Other Stories. From 2016-18, he was part of a trio of Yes alums, with Wakeman and Rabin, billed themselves as Yes Featuring Anderson Rabin Wakeman.
Related: Our review of a 2016 Anderson Rabin Wakeman concert
For his 2019 solo tour, Anderson was joined by Franklin, who served as both musical director and keyboardist for the eight-piece band, which also included his brother, Tim Franklin, on bass, along with drummer Matt Brown, guitarist Tommy Calton, violinist Jocelyn Hsu, percussionist Steady Joseph, keyboardist / trombonist Joe Cosas and saxophonist / flutist Billy Meethers.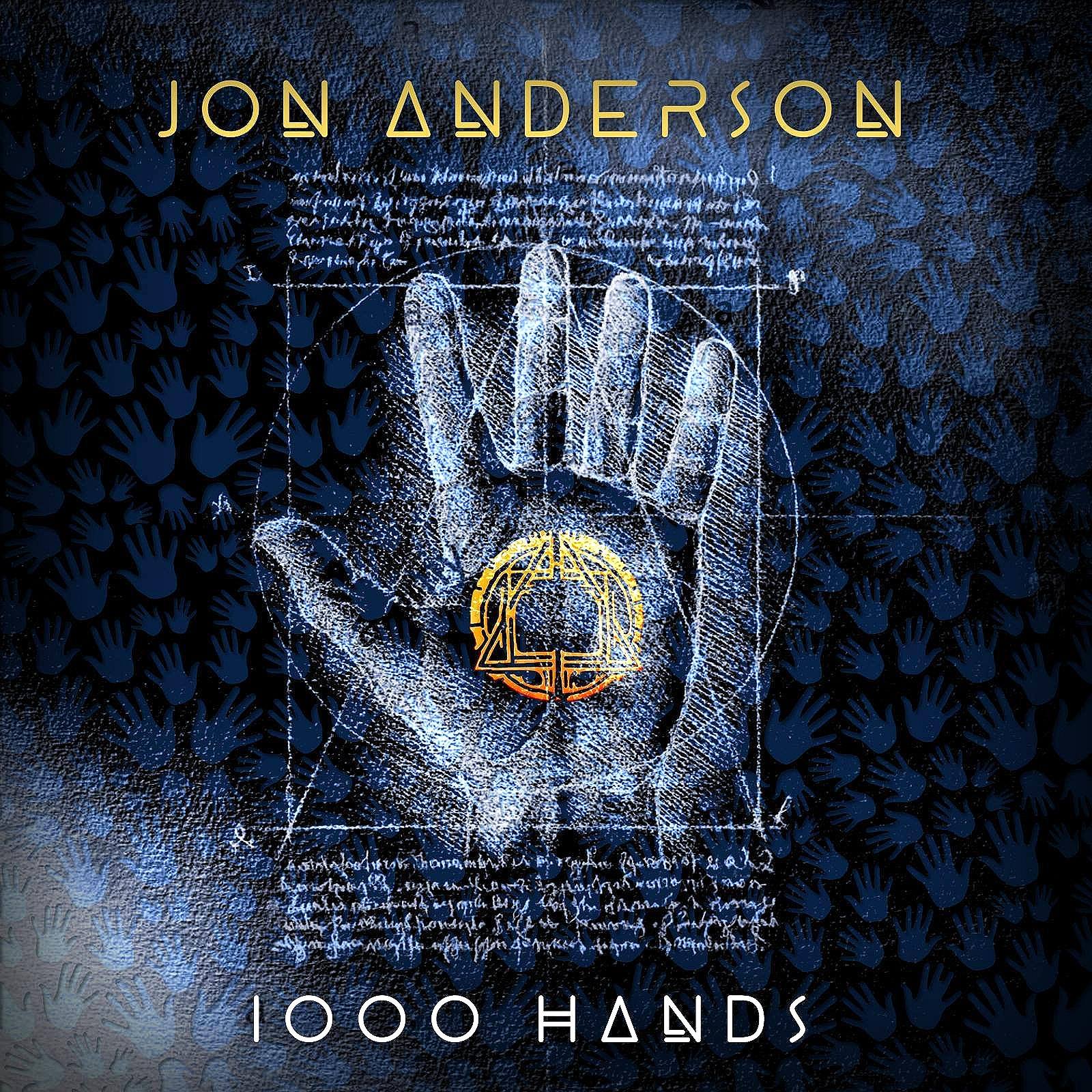 1000 Hands Track Listing
Now
Ramalama
First Born Leaders
Activate
Makes Me Happy
Now Variations
I Found Myself
Twice in a Lifetime
WDMCF
1000 Hands (Come Up)
Now and Again
Watch what many consider to be the classic Yes lineup perform "Wonderous Stories"

Latest posts by Best Classic Bands Staff
(see all)